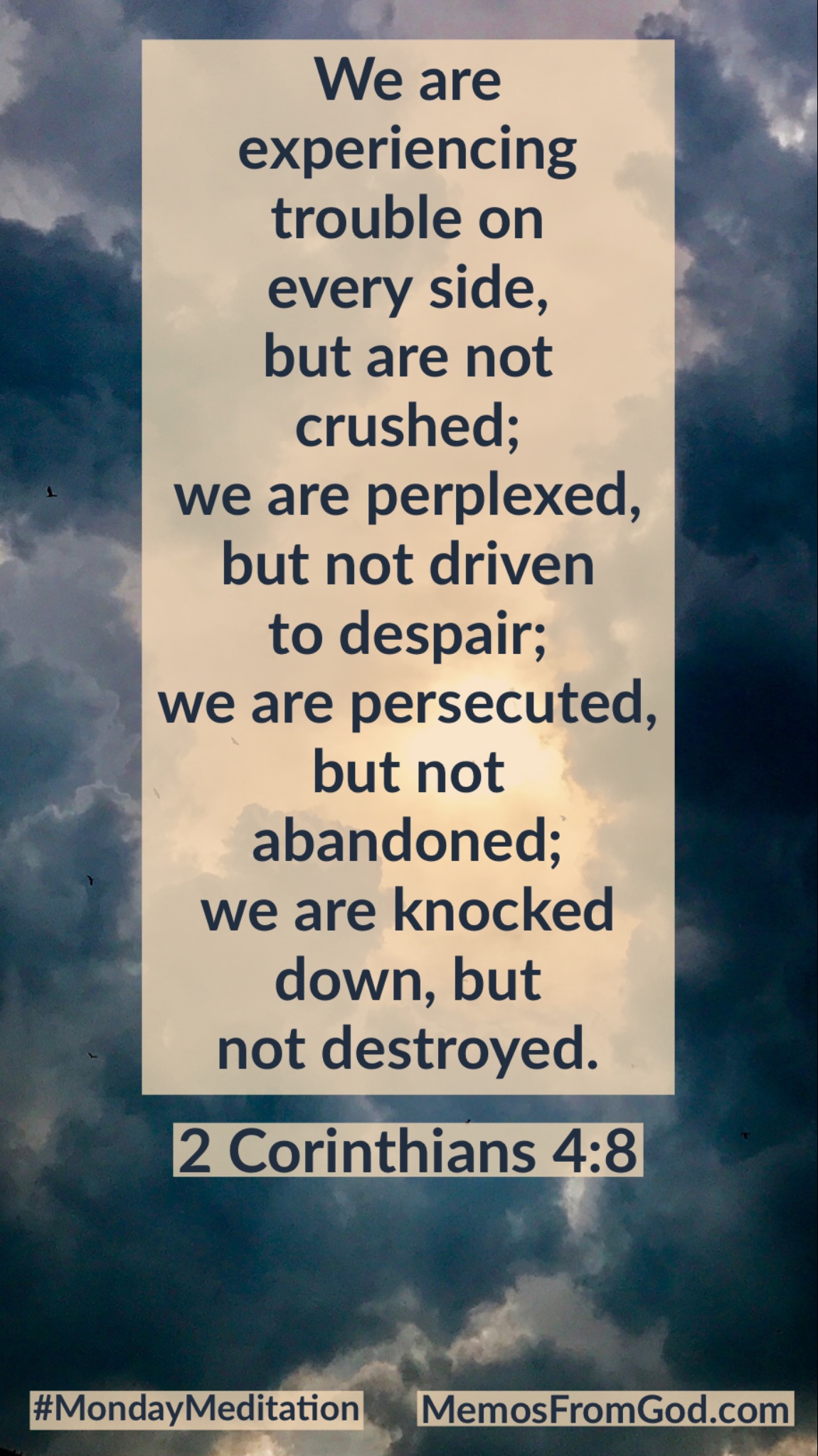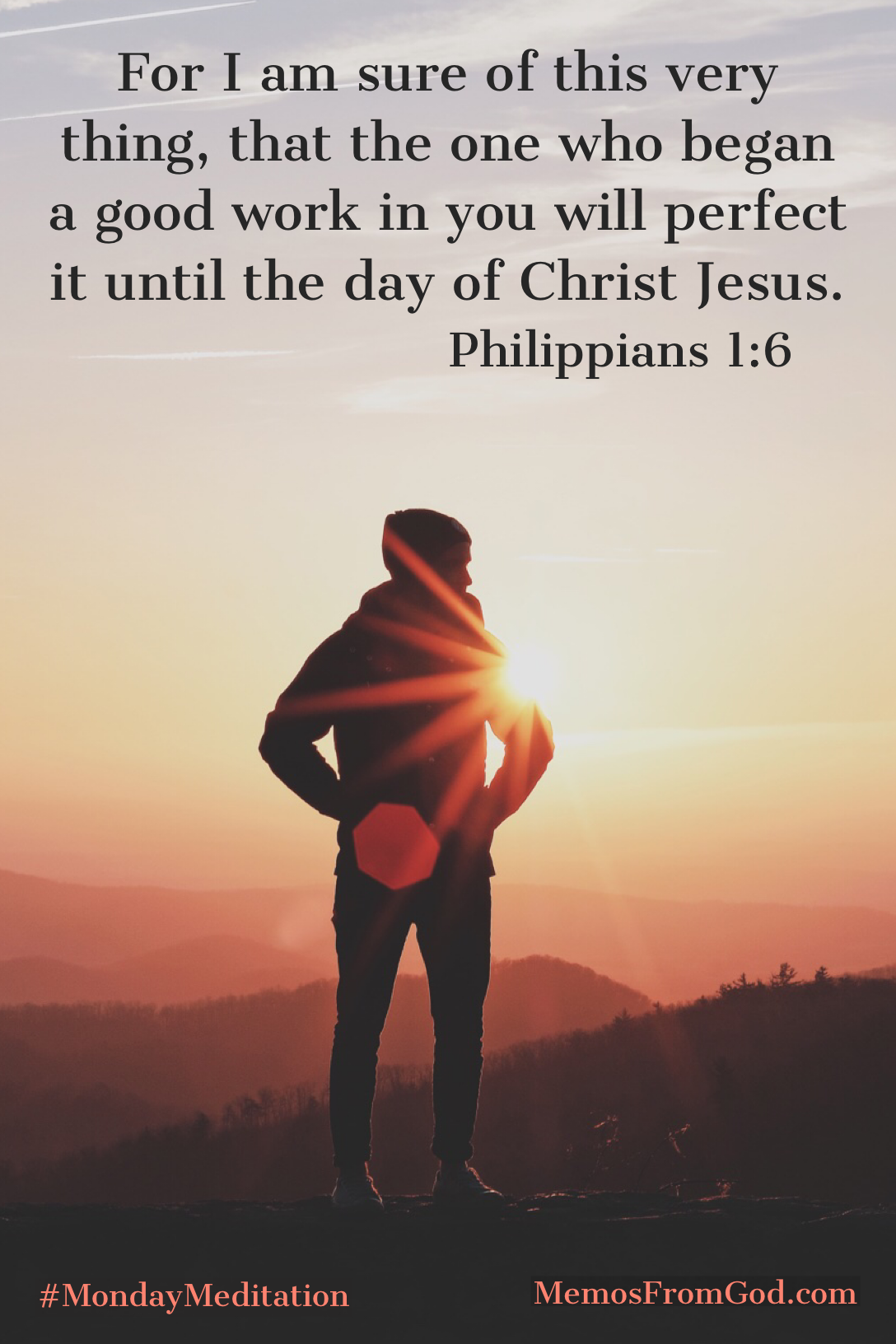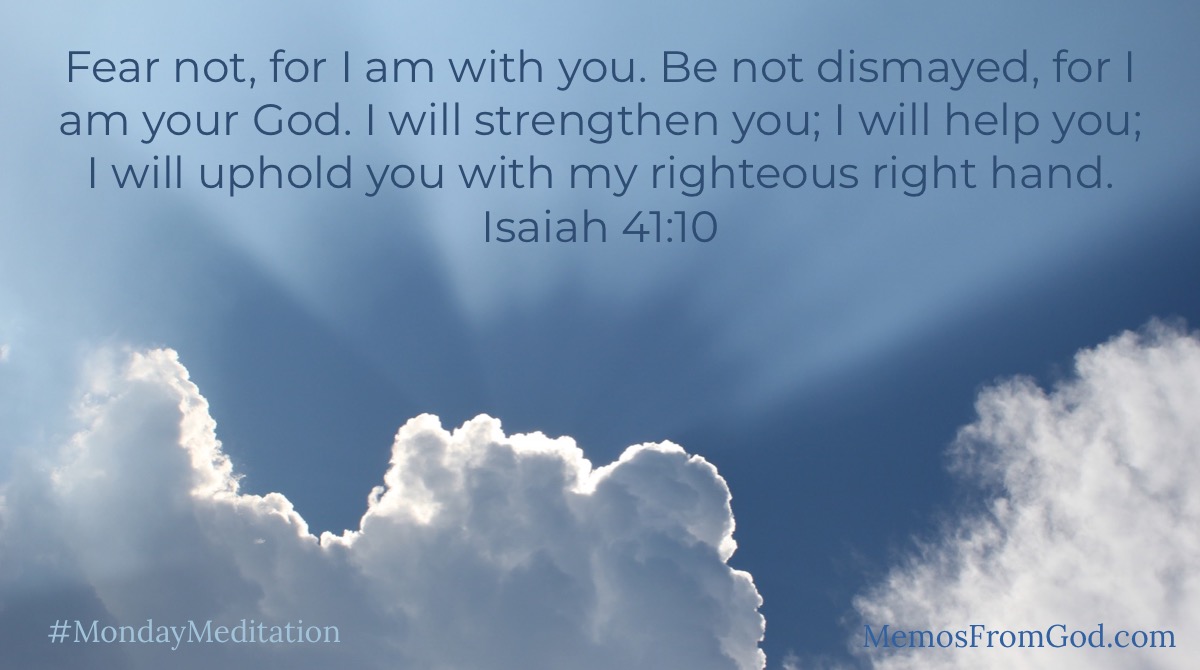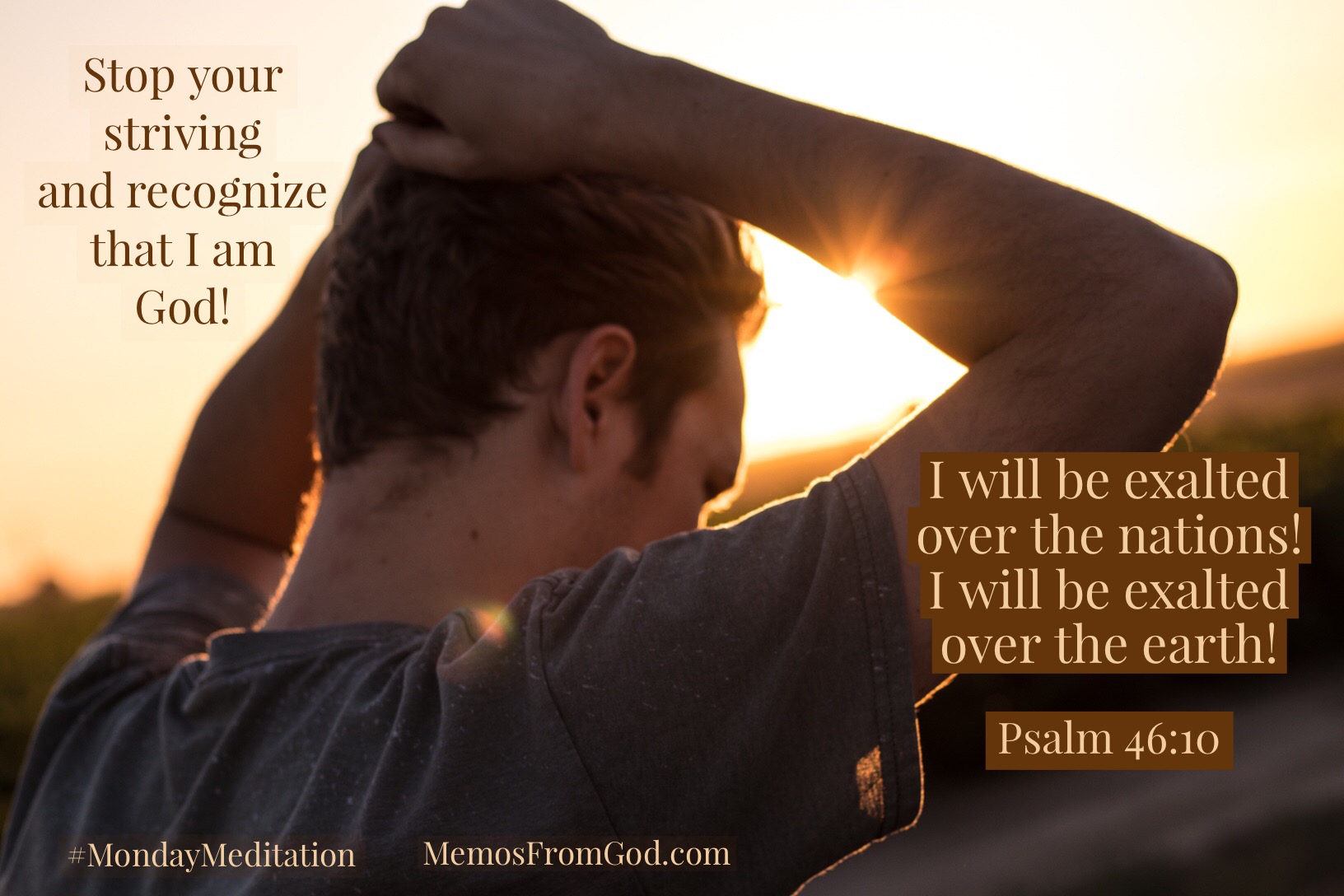 Paul spends much of Ephesians telling us how to live in a way that is pleasing to God. In Ephesians 4, he calls us to unity and holiness, and to the understanding that even though we are all different and have different purposes, we are all part of one body under Christ. Ephesians 5 continues the theme of holiness and living as children of light. In the last verses of Ephesians 5 (Ephesians 5:22-33) and the first verses of Ephesians 6, (Ephesians 6:1-9) Paul gives us advice for our family relationships, and for our work relationships. He also tells us what our attitude towards our jobs should be, including if we are the employer and not just the employee. But Paul knows that it is not as easy as all that! Paul understands very clearly that we are in a constant spiritual battle. Since creation, God has provided us with a choice, to choose Him or the world, and He has been very gentlemanly about letting us make that choice.(Revelation 3:20) Satan, on the other hand, is working very hard at winning us over to his side, and he will use any means available. (II Corinthians 11:14, I Peter 5:8) We need to realize that our struggles on this earth are not with things, or circumstances or with each other. They are all part of a battle in the spiritual realm. (Ephesians 6:12)
The good news is that we don't have to fight this battle alone. Hallelujah! We can rely on the strength of God's power and His armour. (Ephesians 6:10-18) Just as a Roman soldier was clothed in a suit of armour, we can be clothed with God's spiritual armour. If we put on the full armour of God we will be able to stand against our enemy's schemes and attacks, and to be left standing when all is said and done. What does God's armour consist of?
1. The Belt of Truth: A Roman soldier used a belt to hold his garments together and to attach his armour. It made it easier for him to be able to move without tripping over his tunic. Wearing the belt of truth represents not only knowing and believing God's truth, but also living a truthful life, thus allowing us easier movement without tripping over our words. Knowing and practicing the truth will give us protection against the father of lies. (John 8:44)
2. The Breastplate of Righteousness: We were declared righteous when we accepted Christ's sacrifice as the substitution for our sins, (Romans 4:5, Romans 10:10) but again, Paul is referring here to the practical, daily actions of believers. We need to act in a way that no one can make an accusation against us, a way that protects our hearts.
3. Preparation That Comes From the Good News of Peace: You can be ready for whatever comes your way if you place your trust in the all-powerful God of peace. The Greek word translated as preparation here indicates to be on a firm footing. It refers to the stability that you get from the gospel of peace that allows you to stand steadfast in the face of battle.
4. The Shield of Faith: Roman soldiers had large shields that would interlock together so that they could advance with a wall of protection before them. They were coated in leather that was soaked in water so that flaming arrows would be extinguished. Satan is certainly attacking us with fiery arrows, and it is our faith that will protect us from them. Since we cannot know when or how these fiery arrows will come, constant faith is absolutely essential.
5. The Helmet of Salvation: The helmet of salvation is a gift from God that protects our heads and our minds. God does not require our faith to be blind. We are encouraged to question and to understand. We need to protect our minds from Satan's schemes, by growing in the grace and knowledge of the Lord Jesus Christ. (II Peter 3:18)
6. The Sword of the Spirit: The sword used by Roman soldiers was double-edged so that it could cut in both directions and sharp enough to pierce armour. But the Word of God is sharper than any double-edged sword, and able to judge the heart. (Hebrews 4:12) It is by being very familiar with the Word of God that we will be able to discern what is right and defend ourselves from Satan's attacks. Satan also knows the Word of God, and he uses it to his advantage–not fully and out of context. (Matthew 4:5-7) If we are to defend ourselves as Jesus did, we must know the Word of God as Jesus did.
Add to all of these prayer for all the saints. If we are praying for each other, we will be alert to the needs and struggles of our fellow warriors. This is not a battle that we can fight ourselves. Remember that Paul's words here come at the end of a passage about unity, and being one body. Working together as one body, with God's strength, we can win the battle in the spiritual realm.
I like Doctor Luke. He was not only educated, but rather academic in personality. I can relate to that. He was not an eyewitness to the birth or ministry of Jesus, but he wanted to understand and report his findings to others, so he did a research project. That's what I do here, on a smaller scale, every week. Critics may say that because Luke didn't know Jesus, his report is not reliable. However, he spoke with the people who did know Him after all of the events of Jesus' life on Earth took place, so he had a different perspective on the whole matter. And he was evidently meticulous and methodical in his work. He wanted to pass on to Theophilus, and to anyone else who would read his document, a detailed and chronologically organized report, so that he and they may know that the things they had been taught were true. (Luke 1:1-4)
This chronology begins, not with Jesus, but with Zechariah and Elizabeth (Luke 1:5-25), the couple who would become the parents of John the Baptizer.
One day, Zechariah, a priest, was chosen by lot to burn incense in the holy place inside the temple. This was not a place with public access. Only priests who were chosen, and when they were chosen, could enter. Because of the number of priests and the schedule that was followed for serving in the temple, it was unlikely that a priest would have this privilege more than once in a lifetime. Theoretically, if it is a lottery, anyone has the chance to win, but if you believe that God is in control of the universe, you know that He makes the choice. (Proverbs 16:33) This day He chose Zechariah because He had a message for him. God sent His angel Gabriel to give him the news that Elizabeth would have a son. Zechariah had trouble believing this because physically they were well past the point of childbearing. Zechariah should have known better because, after all, he would have been well acquainted with how God had provided a child for Sarah, (Genesis 11:30, Genesis 17:19, Genesis 17:21, Genesis 21:2) Rebekah (Genesis 25:21) Rachel (Genesis 29:31, Genesis 30:22) Manoah's wife--the mother of Samson (Judges 13:2-3) and Hannah--the mother of Samuel. (I Samuel 1:2, I Samuel 1:20) Don't be too hard on Zechariah though. Can you imagine how his mind must have been swimming with all that had happened that day? Nevertheless, Gabriel took away Zechariah's ability to speak. This served not only as a punishment for his lack of faith, but also as the sign he had asked for in Luke 1:18. Surely it would remind him that God was all-powerful.
Zechariah, like Elizabeth, would have felt the disgrace of childlessness. It would have been a well-known fact to the people around him. So when he didn't come out of the temple in a reasonable amount of time, there was quite possibly speculation that God had struck him down for his sin. Perhaps this is why Luke takes pains to assure us that both Zechariah and Elizabeth were righteous in the sight of God. (Luke 1:6) But the people weren't aware of all that at the time. They only knew that Zechariah was a long time coming back. What were they to do? Having permission to enter the inner sanctum of the temple was not a common thing. They couldn't just go in and check on him. I can just imagine what the chatter was like after they finished their prayers and they were still waiting. When he did emerge, though, and couldn't speak, the people started to realize that something pretty spectacular must have happened. I wonder how much they understood from the signs that Zechariah gave them.
I wonder too, if Elizabeth had trouble figuring it all out after Zechariah came home. Luke doesn't tell us about their interaction, but we do know that Zechariah couldn't speak until eight days after the baby was born (Luke 1:59-64), and we know that it was "after some time" (Luke 1:24) that Elizabeth became pregnant. Was that enough time for the people to have moved past this unusual episode on to something else? Was it enough time for Zechariah and Elizabeth to begin to doubt again? We don't know for sure. Once Elizabeth did conceive, she kept herself in seclusion for five months. I know women today who have had trouble conceiving, and even if they haven't, they often wait three months before sharing the news. Perhaps, Elizabeth wanted to keep it quiet until she was sure. Perhaps she just wanted to be careful. We don't have all the details, but of this we can be certain: God had not forgotten His promises to the people of Israel (Malachi 3:1, Malachi 4:5-6, Luke 1:13-16), and He had the power to fulfill them. He still does.
These days, babies' names seem to be chosen for their uniqueness. If it isn't a unique name, the parents will very likely find a new way to spell it. I suspect that this causes no end of trouble for the children themselves, but it does seem to be a trend. There are still some parents I know who choose names for their meanings, and that was what the ancient Hebrews did. Names represented the character of a person. Very often, although not always, people grew up to match the characteristics of the name they were given at birth. So when Moses asked God what His name was in Exodus 3:13, the answer wasn't just a collection of sounds to use to get God's attention. The name God gave Himself represented His character.
Let's take a moment to look at the context for this conversation. Generations before, Jacob, also known as Israel, had moved his family to Egypt during a famine so that Joseph, who was in charge of the food supply, could take care of them. Both Joseph and the Pharaoh who had been benevolent to them eventually died. The Israelites were still living in Egypt and working as slaves for the Egyptians, but God heard their cries of desperation. (Exodus 2:23-24) God had not forgotten the covenant that He had made with Abraham, and it was time to bring the Israelites back to the land they had been promised.
Meanwhile, Moses was out taking care of a flock of sheep, when he noticed a bush burning. He looked at the bush and noticed that it was not being consumed by the fire. Because he was paying attention, God spoke to Moses, and introduced himself as the one who had made a covenant with Abraham, Isaac and Jacob. And God told Moses that He wanted Moses to go and deliver the Israelites from their captivity in Egypt. (Exodus 3:1-10)
The first thing Moses thought was: who am I? What authority do I have to go and accomplish such a feat? (Exodus 3:11) Interesting, isn't it, how he looked at his own capabilities, and wondered how he would manage? Don't we do the same thing? So Moses questioned God, and God assured Moses that He would surely be with him. (Exodus 3:12) Moses was still uncertain, so he questioned God again. This time he asked God, "When the Israelites ask me who sent me, what should I tell them?" (Exodus 3:13) In other words, what name shall I call you? Understand that this wasn't the first time that the Israelites had referred to the God of Abraham, Isaac and Jacob by a name. It's just that Moses needed reassurance, and he wanted to speak with authority when he told the Israelites to leave all they had ever known and follow him out of Egypt.
The English translation of God's answer to Moses is, "I AM that I AM. Tell them that I AM has sent you." (Exodus 3:14) The verb, I AM, in the original language, is in the imperfect tense. That means that it is not only in the present, but continuing into the future. In English, if you said, "I am singing", which is in the imperfect tense, it would mean that you are singing right now and you are continuing to sing. So God is stating His existence, and indicating that it will continue. He emphasizes it by saying that this is His name forever and will continue to be His name to the last generation. (Exodus 3:15)
The name God gives Moses indicates that He is self-existent—not dependent on anyone else for His existence and therefore all-powerful—and eternal. Moses didn't need to worry about having to depend only on his own capabilities, and he didn't need to doubt that God would be there for Him. It was all in His name. We can have the same confidence. We haven't reached the last generation yet, and God is still all-powerful, eternal, and there for us.
Today's post was written by Ann Mainse.
---------
THE MIRACLE OF LIFE
In the decade of the 60's little was known about the secret life of the unborn child. Once conception had occurred, the child lived in its own separate and distinct world – a place where doctors were just as in the dark as the child in the womb. There were the basics, and little more. Gestation takes 40 weeks. The first few weeks are the most critical for the developing baby. And if anything goes wrong in those initial weeks, the life of the baby is in serious jeopardy. This is the place where a young mother named Betty found herself only 18 weeks into her pregnancy.
Premature Rupture of Membranes, or PROM, is the medical term that now describes what she had just suffered. All Betty knew was that one minute she was relishing the slight movement of life inside of her, and the next she was crying at a stab of pain and sitting in a puddle of fluid. "I don't want to lose the baby!" she cried and prayed, as her husband drove her to the hospital. But the grim looks of the doctors told her otherwise. "Aside from resealing the sac, there's nothing we can do," they told her. "If the leaking starts again, we're at a loss." Remember, this was the 1960's, long before amniocentesis and ultrasounds. And, unfortunately, the leaking did start again. More severe and, this time, beyond repair.
"If you lie flat on your back without moving a muscle, the baby may live for a while," the doctors said.
At 18 weeks gestation, they knew there was no hope. But as the amniotic fluid drained from her body, Betty connected to the Originator of hope – and His name was Jesus. Lying flat on her back and holding her Bible above her head, she spent hours praying and soaking in God's Word. And the doctors watched in amazement as their 'little while' extended far beyond what any of them expected. For four solid months Betty laid in that hospital bed, flat on her back, changing position only slightly for the benefit of the baby. And at eight months gestation, Betty delivered a normal, healthy six and a half pound baby.
When the doctors had lost all hope, God hand-delivered it in the form of His Word. And no matter what we're going through, we possess that same hope. Just as Jesus said Himself, in the 18th chapter of the book of Luke:
What is impossible from a human perspective is possible with God.
Luke 18:27 (NLT)
Do you know the God of the 'impossible' – the same God that gave a devastated Mother hope when no one else would? You might say, "Yeah, how do you really know that story is true? How do you know God still does miracles today?" Well, I can tell you for a fact that it's true ... because I am that baby.
---------
You can see more blog posts from Ann Mainse at crossroads360.com/blog. Crossroads360.com is a multi-channel service providing entertaining, informative and transformative content. In addition to blogs, there are episodes of past television shows as well as exclusive web content. Their channels include KidsSpace, God Stories, Music, Explore Faith, Nostalgia, Everyday Life and News.
Some people like surprises; I'm not one of them. I prefer to know, or at least have a good idea, how things are going to work out, and when. Perhaps that is what makes me a planner and a list maker—a person who likes to be prepared. Of course, knowing what's going to happen, or at least thinking I do, doesn't happen very often, because none of us can truly know the future. But it doesn't make me want to know any less. Unfortunately, because of our limited perspective on things, we often limit our faith too. Because we don't know how a particular thing can be accomplished, we doubt God's ability to do it.
Zechariah was a perfect example of this. (Luke 1:5-20) He and his wife Elizabeth were both righteous in the sight of God (Luke 1:6), but they were also childless, and getting on in years. To be more precise, Luke 1:7 tells us that they were both very old. Since children were seen as a blessing from the Lord, and it was a disgrace to be barren, there is little doubt that they would have been praying fervently for a child. Why then should Zechariah be surprised when an angel of the Lord appeared and told him that his prayers had been heard and his wife would bear a son?
In Zechariah's defense, he did have reason to be surprised. First of all, it was a once in a lifetime event for Zechariah to be chosen to burn incense in the holy place. (Luke 1:9) It's like winning a door prize when hundreds of people are at an event; you don't really expect to. Secondly, the privilege of burning incense didn't mean that you would have an angel appear to chat with you. Yes, angels had appeared to others before, but even these devoted priests had not heard from God in 400 years. We now call this the intertestamental period—the time between the Old Testament and the New Testament—but Zechariah didn't have our hindsight. And then, thirdly, this angel tells Zechariah that his wife will have a son. Zechariah could not, from his limited perspective, understand how this could be possible. Given some time, and a calmer situation, he might have thought back to the birth of Isaac, (Genesis 17:15-19) but he didn't. So he questioned the angel, (Luke 1:18) and doubted God. As a result, Zechariah was unable to speak until after his son was born. (Luke 1:20)
You can be sure that God's plans are not thwarted by our doubt or inability, even unwillingness, to participate. But think about what Zechariah missed out on because he doubted God. For at least nine months (we're not sure how long--Luke 1:24) Zechariah was unable to clearly articulate this great event that he had experienced. In his day, oral communication was the primary means of sharing information. Yes, he could make signs, (Luke 1:22) but he didn't have a blog or Facebook to share his thoughts in writing. He was effectively stopped from sharing in God's miracle until after it had taken place. Let's not suffer the same fate. Let's trust God to do more than we could ever ask or imagine, (Ephesians 3:20) and share the joy when He does the impossible.
Have you ever felt like you wanted to move forward, but every time you take a step you run into a brick wall? So you take a step in another direction, and there is another brick wall. You are surrounded by mile high brick walls everywhere you turn. That's the way I've felt lately. It's frustrating and discouraging. Sometimes I feel hopeless.
Because of a car accident I was in a couple of years ago, I function at a much lower level than I used to. There are things that I want to do, but I just can't. One of the few things I didn't have to give up on was book club—truly one of the greatest blessings in my life. On Monday, we had our annual Christmas brunch. As has become a bit of a tradition, our leader read a story while we passed around a gift according to directions given in the story. The gift would be given to the person who was holding it when the story ended. This year, that person was me. Among other fun, unique and beautiful things was a fairly large box. When I opened it and pulled out the first tissue wrapped item, I quickly realized that the contents were letters spelling the word HOPE. They are designed to hold candles and could be used as a centerpiece on a table or buffet. But for me, the beauty of this gift was the much-needed reminder from God that I could have hope.
Only a few hours later, I came across Isaiah 41:10. "Fear not, for I am with you; be not dismayed, for I am your God. I will strengthen you, yes, I will help you, I will uphold you with My righteous right hand." These are words that God said to the Israelites, a people who weren't sure if they could have hope. They had disappointed God with their rebellion and had been exiled because of it. How could they know that God had not given up on them? How could they be sure that God would not punish them further? The word God gave to reassure them also reassures us. If we are children of God, He is with us, He will strengthen and help us. He will uphold us because He is righteous. The whole reason for Christmas is that God sent Jesus to be God with us. Emmanuel. (Matthew 1:23) Through Jesus, God is keeping for us the same promise that He made to the Israelites in Isaiah 41:10. No matter what we are facing, we can turn to Him and find hope.