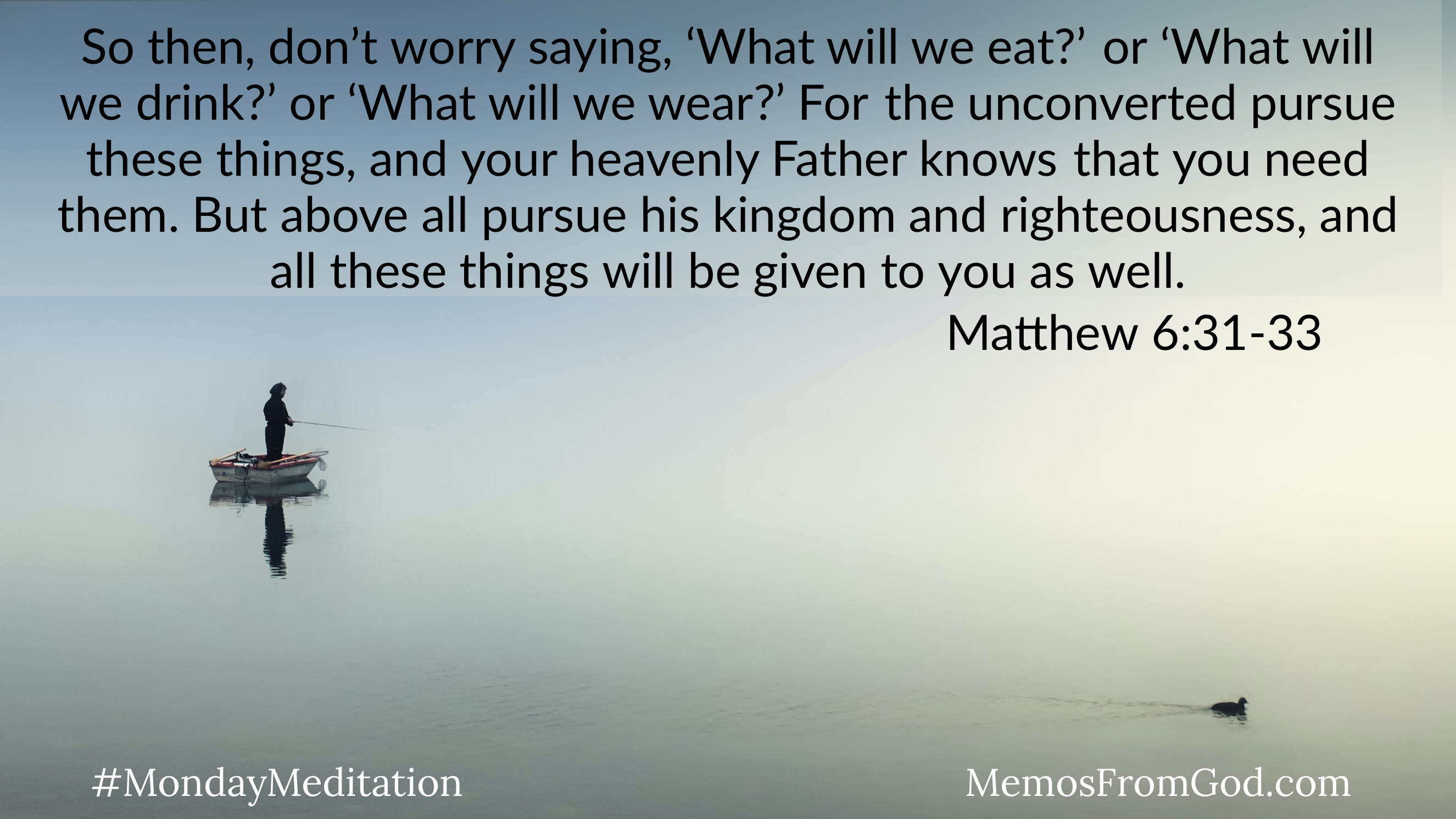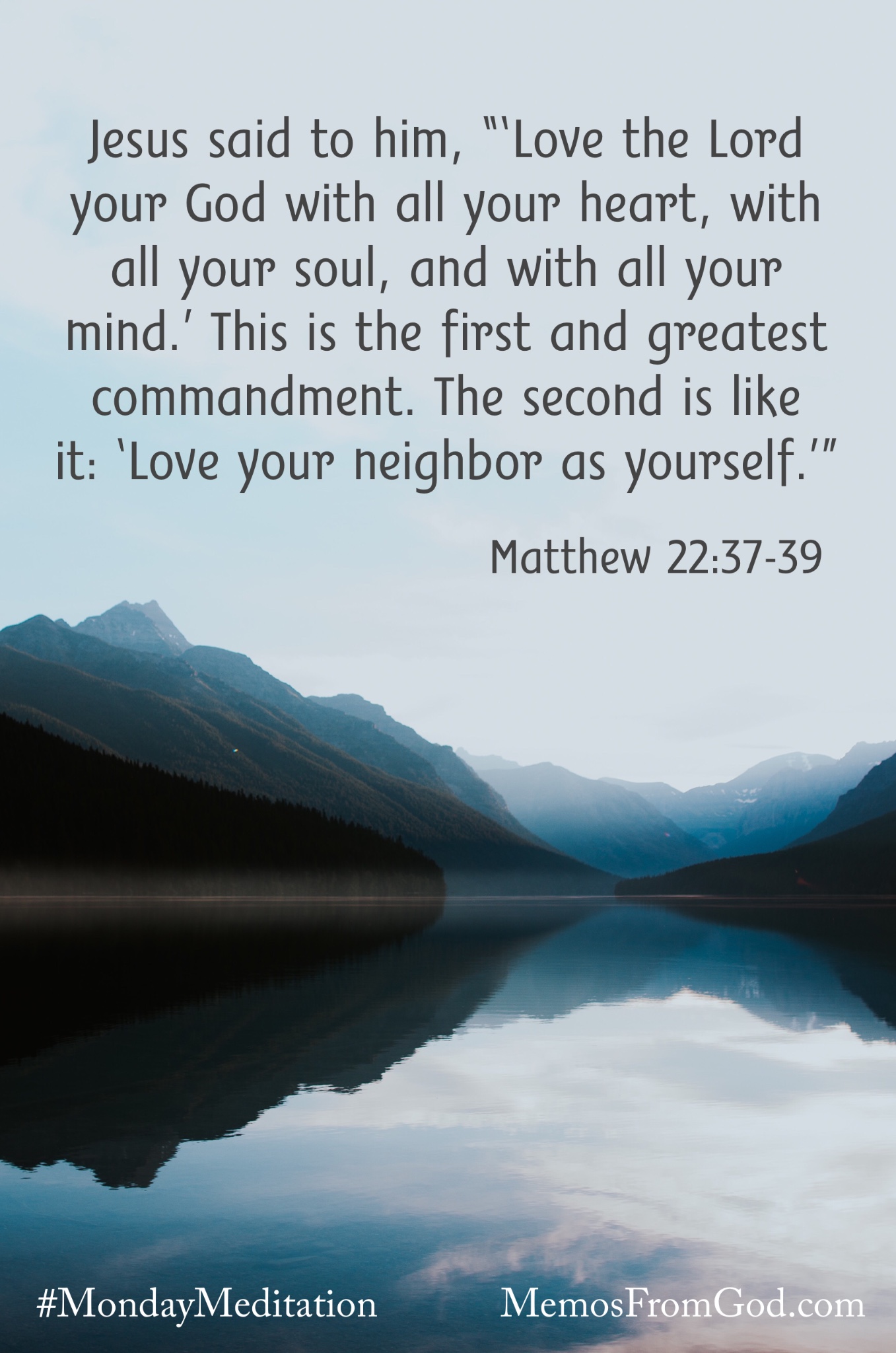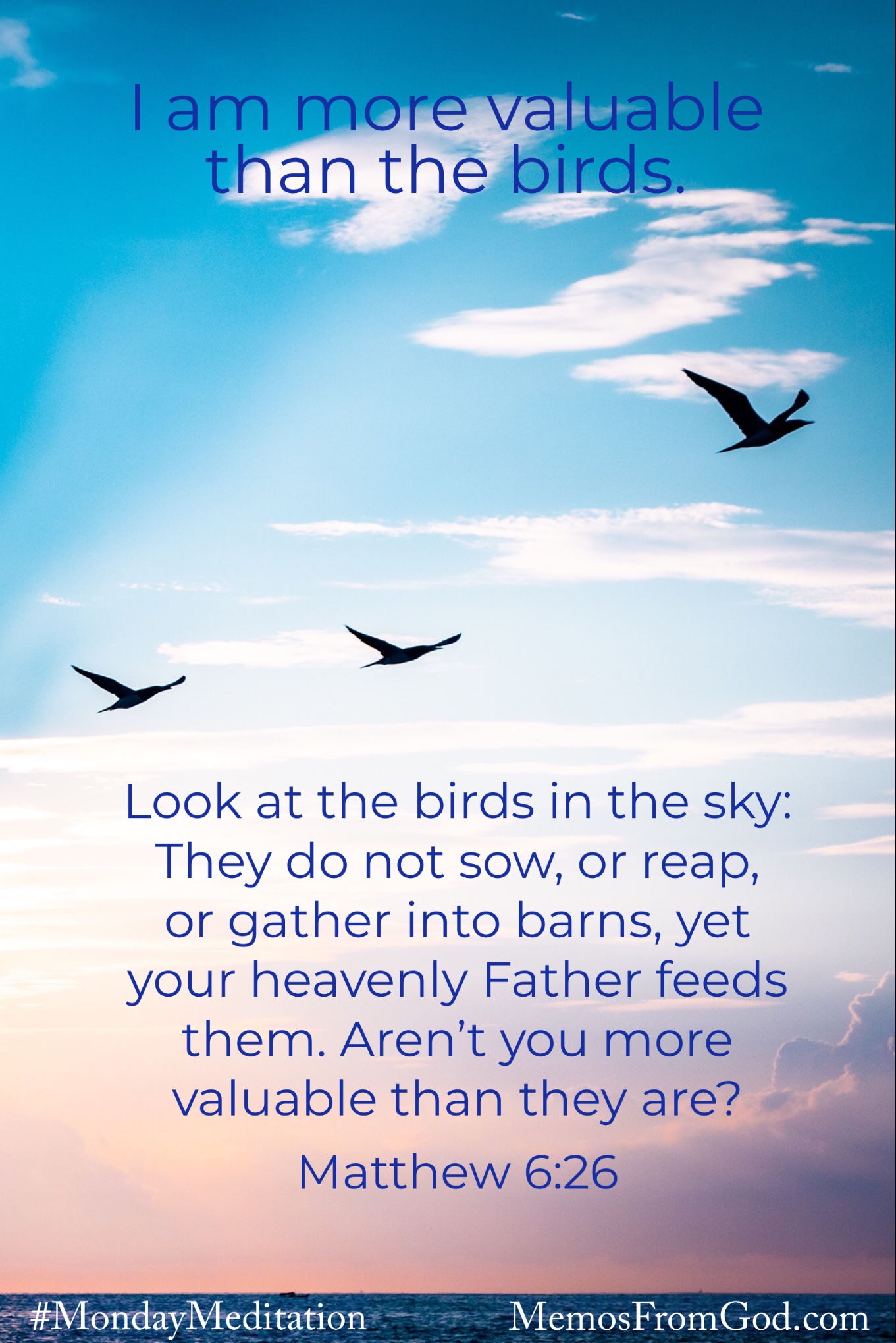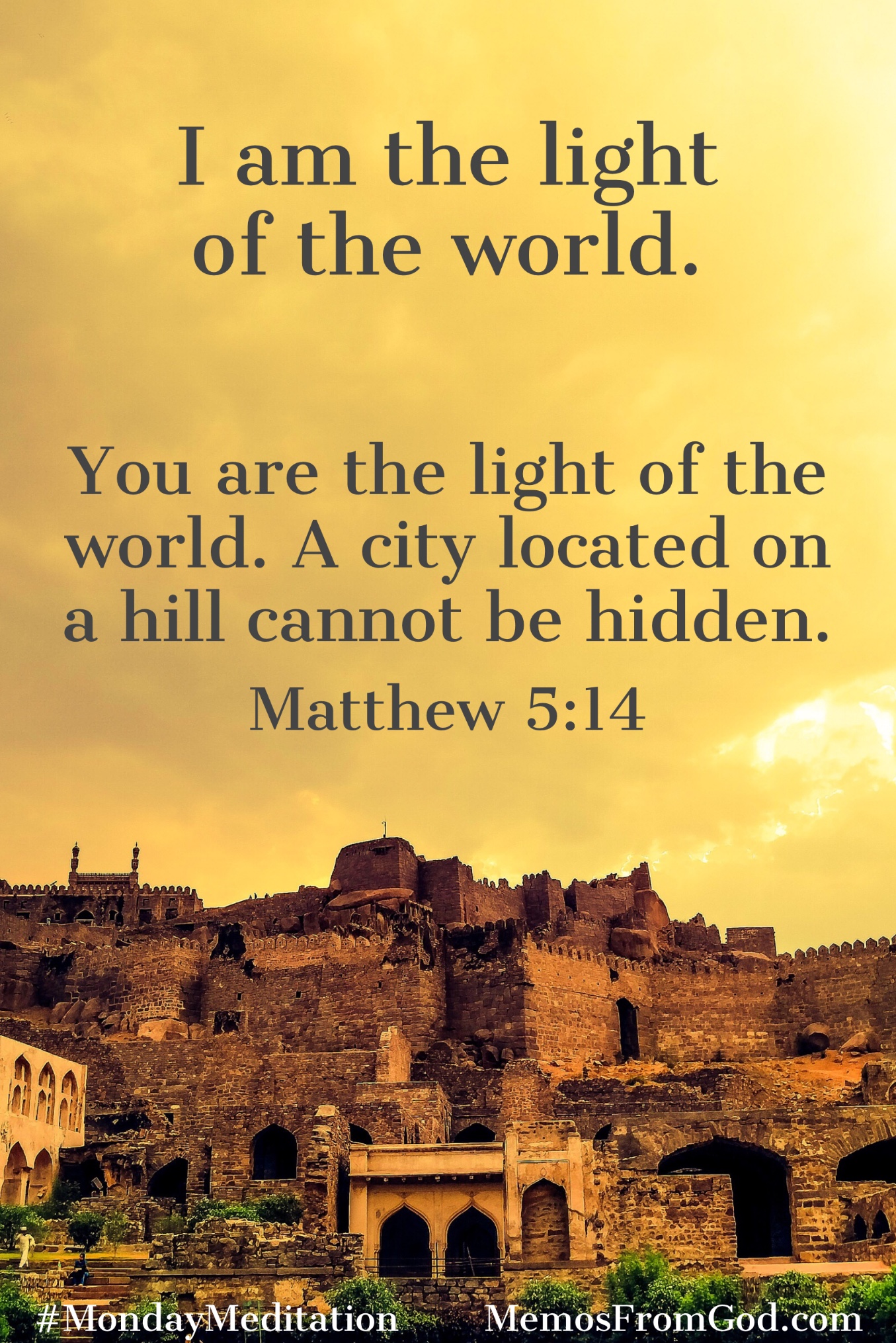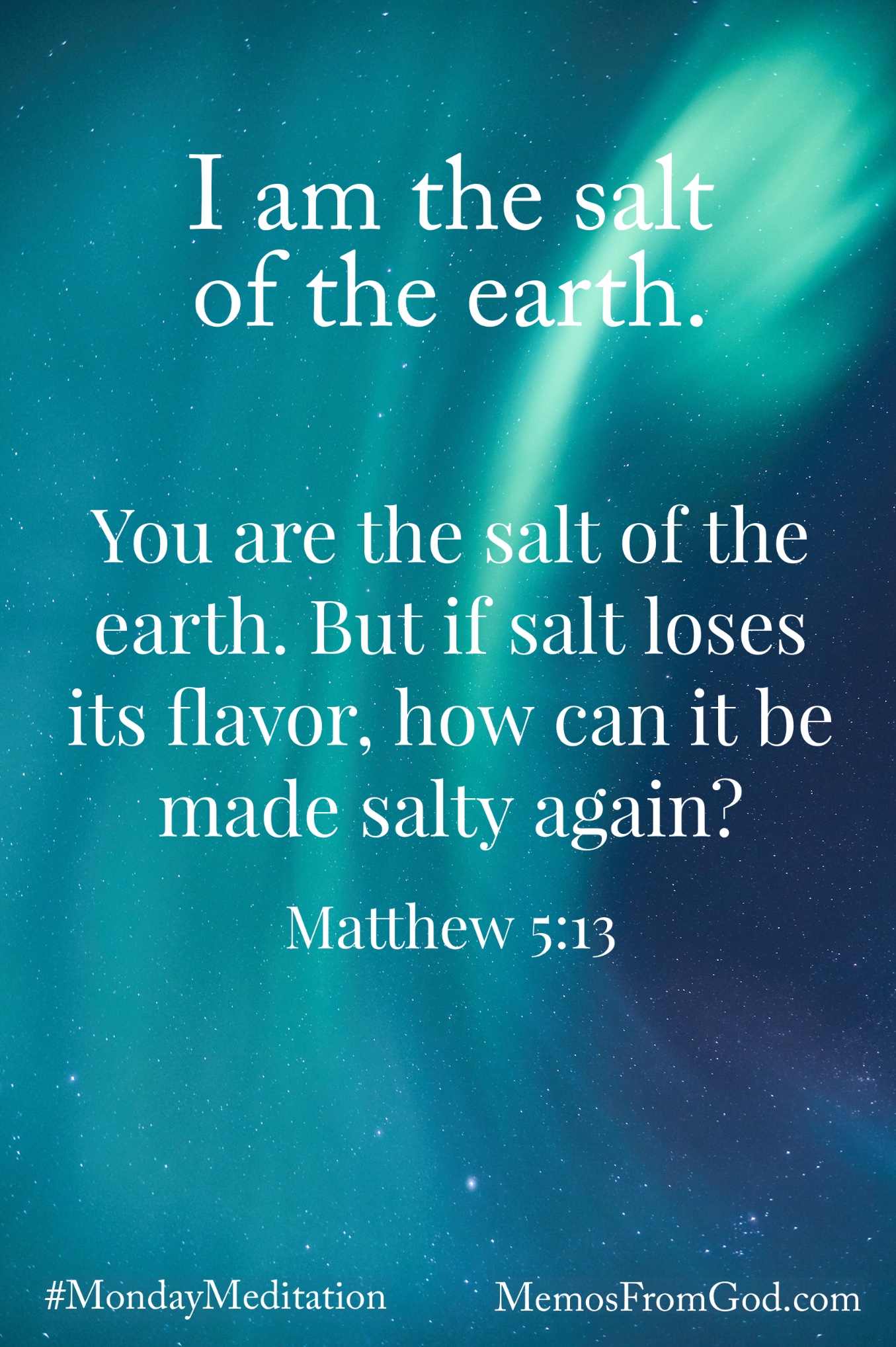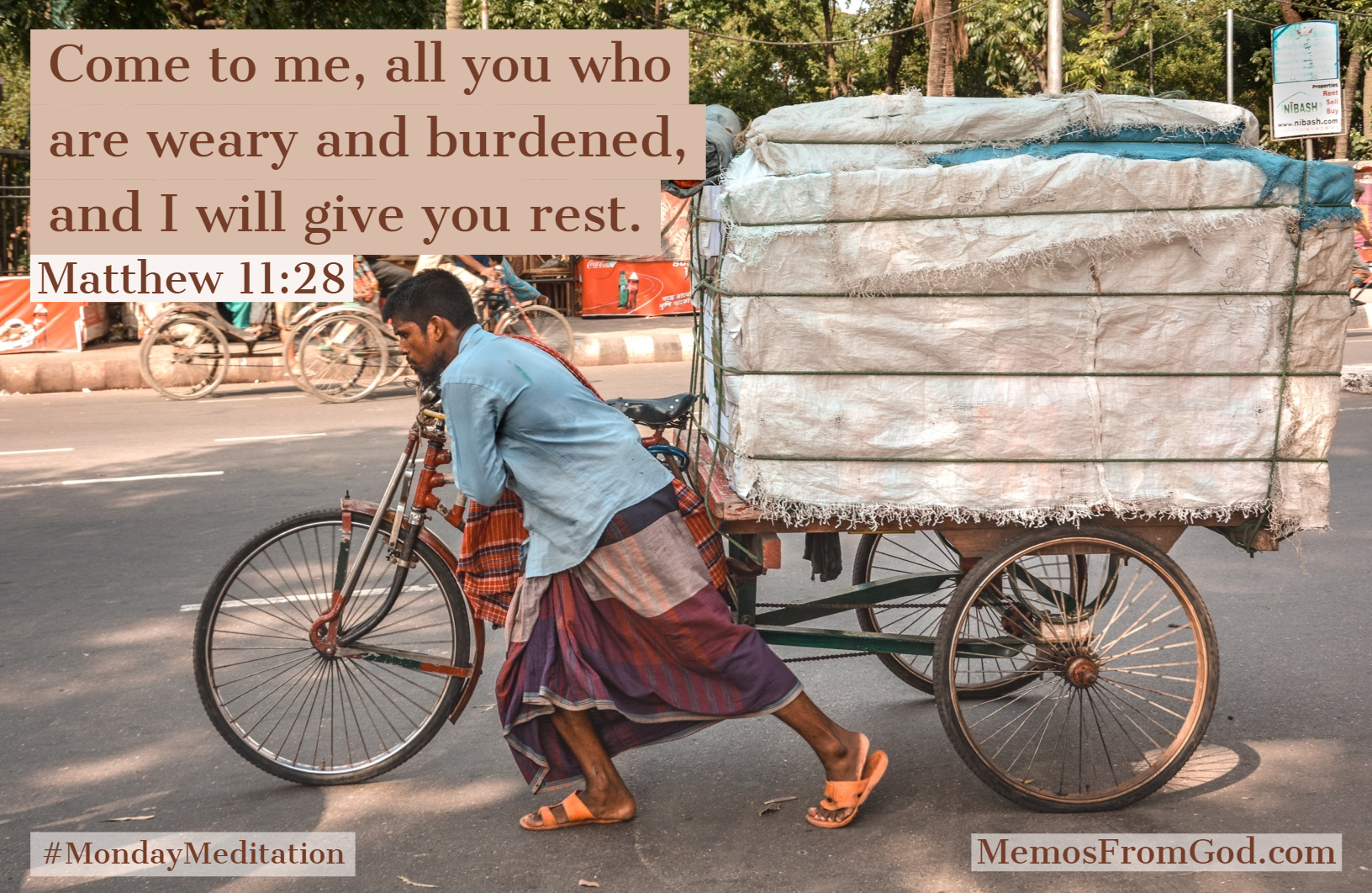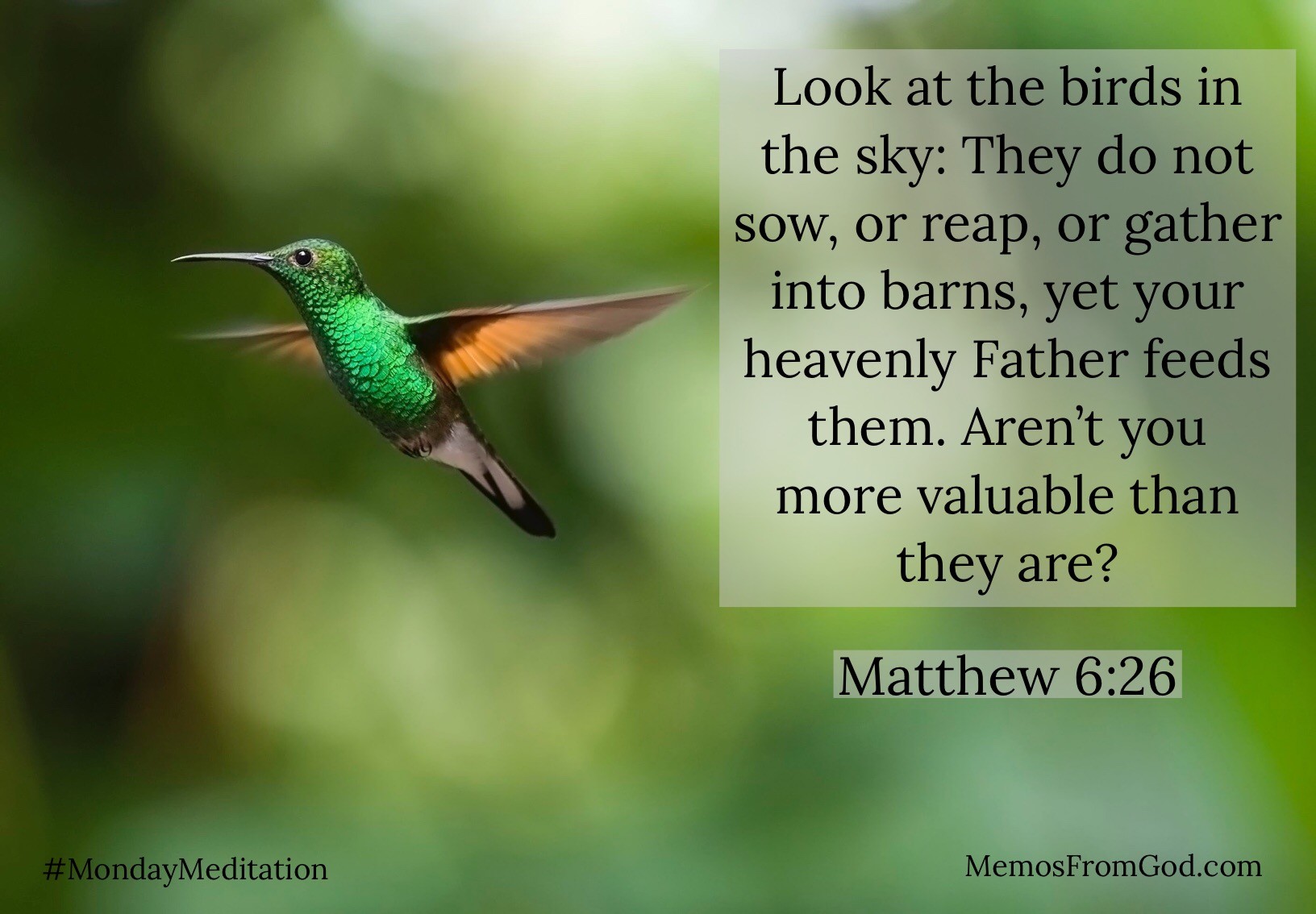 Have you ever been stranded on a lake? My husband and I were staying at a cottage beside a fairly large lake in Northern Ontario one weekend. Saturday was a beautiful day, so we took out the little motorboat for a tour around the lake. While we were out on the water, a pretty brisk wind came up; it was strong enough that we could not steer the boat back to the bay where our cottage was. We didn't have any control over the direction of the boat at all. That experience helps me to imagine what the disciples must have felt like out on the water in Matthew 14:22-24.
Just before this passage, Jesus had fed the five thousand. Afterward, He sent His disciples ahead of him while he dispersed the crowds, and Jesus went up the mountain by Himself to pray. The disciples got into the boat, and by evening the wind had kicked up, and they were far out into the lake. Matthew 14:25 starts off with the phrase, "As the night was ending". Many translations mention that it was the fourth watch of the night, which means that it was between 3:00 and 6:00 in the morning. So the disciples had been fighting the wind all night long, after a pretty busy day. Since the wind was against them, they would have been rowing. (Matthew 14:24) I'm sure I would have been physically and emotionally exhausted by this point, and they probably were too.
Then Jesus came walking up to them on the water. That might have been a little bit surprising to them, don't you think? It's an unusual situation, they are tired, and they are scared by what they see. The only logical explanation they can come up with is that it is a ghost or an apparition. Jesus spoke to them immediately to calm their fears. They knew by His voice who it was. So, Peter, who was known to be a little bit impulsive, says, "Lord, if it is you, order me to come to you on the water." (Matthew 14:28) This construction in the original language is known as a first class conditional sentence. That means that although it is translated with the word "if", Peter had no doubt that it was the Lord. Jesus then tells Peter to come to Him on the water, and Peter gets out of the boat. As long as Peter is focused on Jesus, he doesn't have any trouble walking on the stormy sea. (Matthew 14:29) But when he changes his focus from his miracle-working Lord to the circumstances around him, he begins to sink. He cries, "Lord save me", (Matthew 14:30) and Jesus immediately does. But as He does, He says, "You of little faith, why did you doubt?" (Matthew 14:31)
Many people consider Christ's words to be a rebuke, but I don't believe that He was being harsh with Peter. After all, Peter had enough faith to actually get out of the boat. He was way ahead of all the others on board that night. But it wasn't enough faith to keep him from sinking. Realistically, Peter was probably a good swimmer since he was a fisherman and spent his time on the water. But he let fear and doubt overcome his own abilities and his faith in God. As long as he was focused on Jesus, he had no fear of his surroundings. Our faith isn't always strong either, but we can learn a lesson from Peter. Focus on Christ's power and not the difficult circumstances that you are in. Call on Jesus to save you and to calm the storms in your life as He did for Peter. (Matthew 14:32) Faith can overcome your fears.
The phrase, "where two or three are gathered" is one that is often used in Christian circles, and therefore probably qualifies as Christianese. What is usually said is something like: where two or three are gathered, God will answer their prayer. Sometimes it is actually quoted as it appears in one version or another of Matthew 18:19-20, but it is almost always used out of context. The context is found in the paragraphs that surround it. These verses appear between the two passages that I have discussed in the last two weeks.
On October 16, 2013 I discussed the issue of church discipline, and the steps to restoring a fellow believer who has sinned in a way that is serious enough to adversely affect someone's relationship with God. On October 23, 2013, I talked about forgiveness, and how often we need to forgive others who have sinned against us. These two passages seem to follow each other quite logically, but then there are these two verses in the middle that for some reason are thought to mean that God will give us whatever we ask for in prayer, as long as someone agrees with us.
The context of Matthew 18:19-20 is how to respond to the issue of church discipline. Matthew 18:18 links these two verses with Matthew 18:15-17. Jesus is saying that if we follow the guidelines that He has set out, if we are in communion with Him through prayer, and through reading His Word, and if we agree with others in the church (no matter how many that is), we will make decisions that are in keeping with His will. He was preparing His disciples, and that includes us, to be His ambassadors (2 Corinthians 5:20) on Earth, to represent Him after He returned to heaven.
To be clear, we do not need to have someone agree with us in prayer for God to hear our requests. Jesus often prayed alone. Were His prayers ineffective because no one was with there to agree with Him? As a matter of fact His disciples could not even stay awake while He prayed. (Matthew 26:40) He invites us to come boldly before the throne of grace to receive mercy in our time of need. (Hebrews 4:14-16) He does not stipulate that we must bring a friend or two when we approach the throne, so that our prayers will be heard. Jesus also suggests that we should not make a show of our prayers, but that we should pray alone in our closets (Matthew 6:6, May 1, 2013). Would He say that if He knew those prayers would be ineffectual? No; Jesus welcomes our prayers, any time, anywhere and with anyone.
In last week's post, I talked about the steps to take if someone has done something against you, and more specifically against God's principles, but isn't willing to admit he's wrong. But what if he does realize he is wrong? What if he is sorry and asks forgiveness? What if he has asked for forgiveness a dozen times before, but he keeps asking for forgiveness for similar things? At what point do you stop being patient? At what point do you stop forgiving?
Peter asked Jesus that question in Matthew 18:21. Peter also suggested a possible answer. He suggested that seven would be a good number of times to be willing to forgive someone who has sinned against you. This was actually quite generous on Peter's part, since Rabbinic teaching held that you should forgive three times, and you needn't forgive the fourth. So Peter was doing his best to be loving, but Jesus wanted more from him—and from us. Jesus said to him, "Not seven times, but seventy-seven times." (Matthew 18:22) Now, do you think Jesus meant that Peter should get out his scroll (or shard of pottery since they were easier to come by) and keep track of each time he forgave someone? Then stop when he got to 78? I don't think that's what Jesus meant. I think the number Jesus gave was significantly larger than the one Peter gave, and even more significantly larger than what the rabbis taught, that His listeners would get the idea: keep on forgiving.
Jesus followed this answer with a parable to reinforce His teaching. (Matthew 18:23-35) Jesus tells the story of a servant who owed a great debt to his master. The master said it was time to collect, but the servant couldn't pay so he begged for more time. Now, the servant owed 10,000 talents. A talent was the largest unit of money, and ten thousand was the largest number for which the Greek language had a specific word. Jesus' use of these huge amounts would have had the desired effect on his listeners. There was not enough time in his lifetime for the servant to ever be able to completely repay this debt. His master had mercy on him, and forgave the debt. One would think the servant would be grateful for mercy in the place of justice. He justly deserved, according to the laws of the time, to be sold into slavery, along with his family so that at least some of his debt could be repaid. Instead, he was free to go and owe nothing. But he wasn't so kind to a fellow servant who owed him 100 denarii. A denarius was equivalent to a day's wage for a labourer, and 100 days' worth of income--27.4 percent of a year's income--was not an insignificant amount. It would have taken some time for that servant to pay back such a debt also. However, since a talent was worth 6,000 times more than a denarius, and the first servant owed 10,000 talents compared to the second servant's 100 denarii, the amount of debt relief received by the first servant would make up for what was owed by the second servant many, many times.
The debt that was cancelled by the master to the first servant was an enormous act of mercy, and represents God's act of mercy in giving up His own son to pay the debt that we could never possibly pay. All he asks from us in return is that we forgive the small things that our fellow disciples do to us. Significant, perhaps, but nothing compared to the mercy we have received from God. And he wants us to keep on forgiving them, without keeping a count.