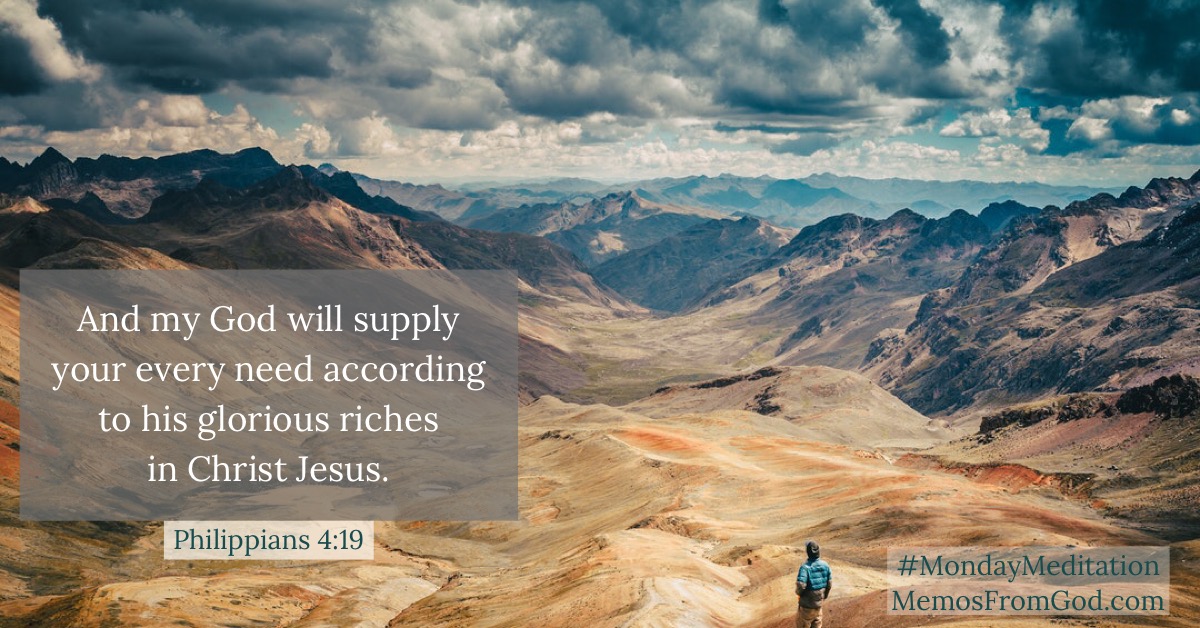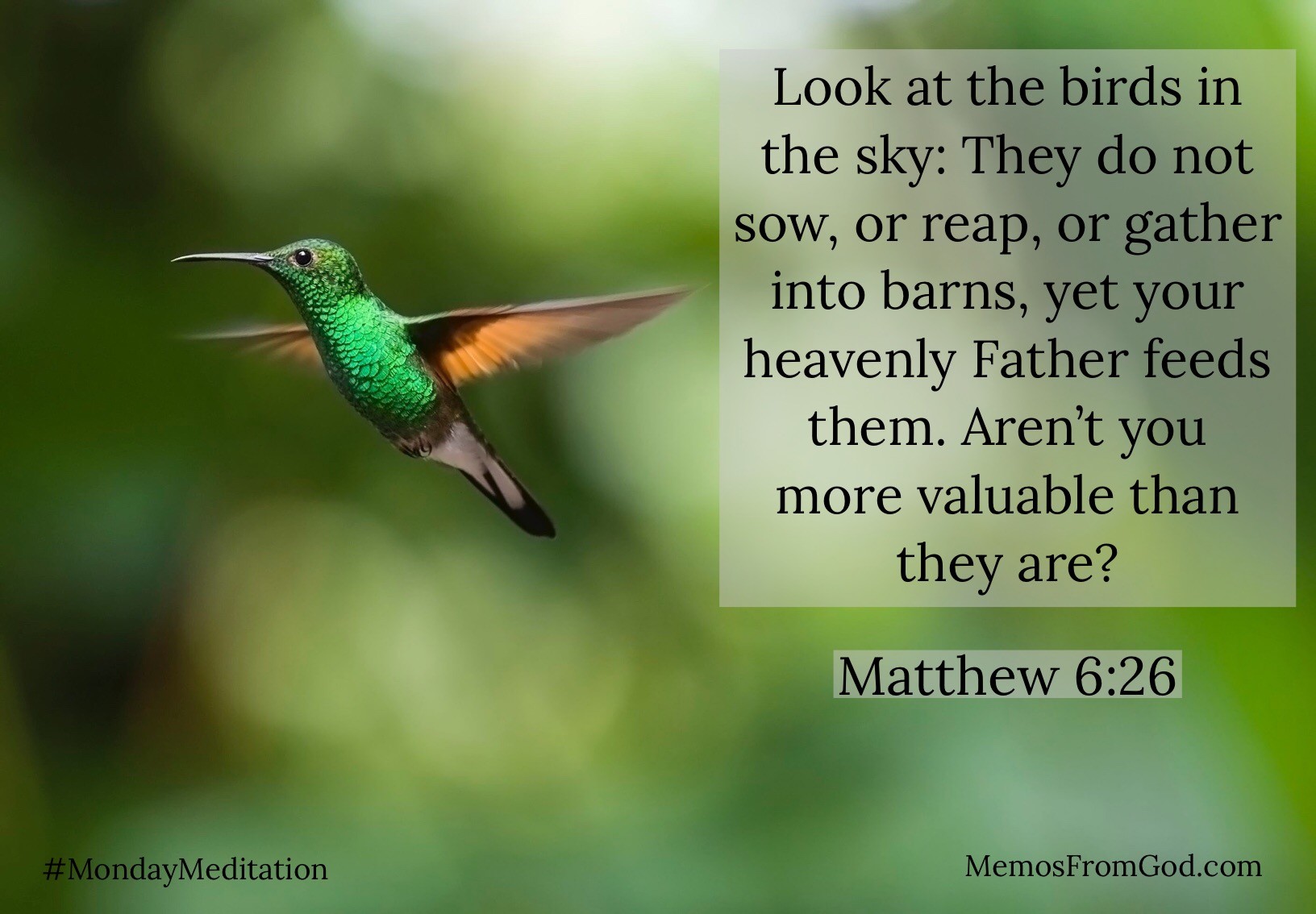 At the beginning of this new year, I am thinking about hope. As I have said before, Biblical hope is not wishful thinking, but a confident expectation that God will fulfill His promises to us. If we look carefully enough, we can find stories of hope all around us. The television programs 100 Huntley Street and Full Circle specialize in sharing stories of hope. If you were to ask your friends, most of them could share personal stories of hope—stories of redemption, of gain from loss, of family members going down a path that would lead to destruction, one that they couldn't see the way back from, but they did—somehow, miraculously—find their way back. No one, let me repeat that, NO ONE is without hope. What is impossible for humans is possible with God. (Matthew 19:26, Mark 10:27, Luke 1:37, Luke 18:27)
In Romans 8:24-25, the Apostle Paul states that it is in hope that we were saved. Let's be clear about this. We are saved through faith. (Ephesians 2:8) We must believe that what God has said, even though we do not completely see or understand it, is true, and we wait in hope until the fulfillment of all that He has promised. Matthew Henry has said, "Faith is the mother of hope."
In the meantime, we live in an imperfect world. We are surrounded by pain, sadness, frustration, injustice and suffering, and it's hard. Our hope is not yet complete. We do not see the end results yet; if we did, there would be nothing left to hope for. Earlier, (Romans 5:1-5) Paul states that our suffering produces endurance, which produces character, which in turn produces hope. All of the things we have gone through in the past have strengthened us, along with God's grace, to go through the things we are now facing. And we can rejoice in the hope of God's glory.
Today is Good Friday. It is the day that we remember the death of Jesus by crucifixion—a horrifying death of slow torture, ridicule and public humiliation. He had committed no crime, and yet He endured the worst punishment known to man. He died by being hung on a tree, a symbol of being cursed by God. (Deuteronomy 21:23-24) So why do they call this Friday Good?
It is good because Jesus chose to endure this agony so that we would be spared eternal punishment. He took the curse upon Himself so that we would not have to bear it. While He hung on the cross, the rulers, the soldiers and one of the criminals hanging beside Him all mocked Him and told Him to save Himself. One of the criminals added that He should save the two of them as well. The irony of this is that if Jesus had saved Himself at the moment, the rest of us would not have been saved at all. The sin of the world demanded the atonement that only comes from the blood of a perfect sacrifice. Jesus' enduring the suffering of the cross was our only hope for salvation. Despite the injustice of Jesus' death, the innocent man dying in place of the criminal, God was still at work. He brought the ultimate good from this situation.
Even while dying, Jesus was not concerned for His own life, but for the lives of those around Him. This was His whole reason for coming to earth. As they were crucifying Him, He was asking for mercy on their behalf. "Father forgive them for they know not what they do." (Luke 23:33-34) If anyone had reason to seek revenge and the ability to elicit the wrath of Almighty God, it was Jesus. But He did not. Instead He asked the Father to forgive His abusers. Jesus was following His own precepts, and He wants us to follow His example too, (John 13:15) to love our enemies (Matthew 5:44) and to forgive others. (Colossians 3:13) By the grace of God, and the working of the Holy Spirit within us, we will be able to do just that. Let's demonstrate the good every day. Are you willing?
It has now been 14 months since I was hit in a motor vehicle accident, and I am still in pain every day. Although the pain is not as excruciating as it was at the beginning, I no longer have the strength or endurance to do the things that I used to do. I often find myself thinking that I just want to get better so that I can get my life back. But I also believe that God is trying to teach me something through this experience. I ask Him in my prayers, "What do you want me to learn from this?", but in my heart that usually ends with "so I can get back to my life".
My first thought about what God's lesson for me might be was rest. It seemed to be a common theme in sermons I heard a few months after the accident and now in a book I am reading for my Bible study group. It is the answer that is most often suggested by my friends, and it is certainly something that God advocates. (Exodus 16:27-30, Exodus 34:21, Matthew 11:28) But God also advocates working, (John 5:17, John 9:4, James 2:22, Ephesians 4:11-12, Acts 18:3) and I had already started prioritizing where I put my energy, so I'm not convinced that rest is the answer. The second reason most people suggest is this blog. Perhaps God wanted me to write this blog, so He took away everything else I could do so that I would write it. That might sound good in theory, but the truth is that I had intended to start writing this blog on January 1, 2011 before the accident happened. I do believe God called me to do it, and I do hope that some day I will see that it has been of value to people, but God didn't force me into it. I do it willingly, and I'll leave the results up to Him. So what is the answer? I think I've finally figured out that my problem is pride.
Different people probably have different ideas of what pride looks like. Some may imagine someone who is arrogant and conceited and thinks he is better than anyone else around him. Others may imagine someone with great self-confidence, a person who knows that she can do what she needs to do. The second version doesn't really sound that bad, does it? But as the popular, abbreviated version of Proverbs 16:18 tells us, pride goes before a fall. Pride is trusting in yourself alone. For me, it boils down to this—wanting to be self-sufficient. I don't want to be dependent on anyone, and I certainly don't want to be a burden to anyone. Currently I am both, and I really don't like it! In the book, The Sacred Romance, Brent Curtis says, "Part of my smaller story has been to use my gifts as a teacher and thinker to win people's admiration—to be someone's hero." I have a similar desire. I like to be appreciated. I like to hear people say Thank You. I find myself doing what I can for others, so that they will think that I have some value.
The truth is, that without the grace of God, I am nothing. All good gifts in this world come from Him, (James 1:16-17) including our abilities and good health. How much He chooses to give us is up to Him. We can work and strive and plan and pray, but unless He is willing to allow it, it will not happen. That is not to say that He does not allow us to go our own way, because He has given us free will, but I had been praying for months before the accident that I wanted to do whatever was His will for my life. That's truly what I want, but the pride of being self-sufficient is obviously deeply ingrained, and needs to be eliminated first.
In December 2009, a friend of mine, a 39 year old wife and mother of six, had a routine medical exam. Not long after she was diagnosed with Stage 4 colon cancer. She died on this date two years ago. On that same day a teenage girl also died of a cancer that she had been battling much longer. Two days ago a dear friend's mother also died of cancer. She was 66. Other friends and family members of various ages have also died of this savage disease, but for some reason, it hits home a little harder on February 10. And cancer is just one of the many trials we face in this world. It's so frustrating! It seems so unfair!
There is no doubt that we should expect trouble in this world, (John 16:33) but we can also be assured that God still cares for us through the hard times. We do not face these hardships because God has stopped caring for us, but because we live in an imperfect world. God, however, is not imperfect, and He has compassion on those who humbly seek Him. Psalm 34:18 assures us that He is close to the brokenhearted and will deliver those who are discouraged. Sometimes the deliverance takes longer than we want it to, and it doesn't necessarily come in the way we expect. Psalm 34 is David's testimony of how the Lord delivered him, and his assurance that God will do the same for future generations as well.
The King James Version translates the last part of Psalm 34:18 as those who have a contrite spirit. It makes sense that being humble would be a requirement for God's deliverance. God opposes the proud, but gives grace to the humble. (James 4:6) Psalm 51:17 tells us that the sacrifice that God desires is a humble spirit; a humble and repentant heart He will not reject. If we come to God humbly, and lay our burdens at His feet, (Psalm 34:15, Matthew 11:28) He will be gracious to us, bring us through the discouragement and heal our broken hearts.
I believe that the grace of God is much more amazing than we as humans can comprehend, and yet it is available to each one of us. Ephesians 2:1-3 describes the dire situation that the human race was left in because of Adam's sin. Then verse 4 starts with "But God". It begins the explanation we find in Ephesians 2:4-7 of God's mercy and grace. Mercy means that we are not given the punishment that we deserve. Grace means that we are given the salvation that we don't deserve. Both are given to us because of Christ, a fact that is repeated three times in these four verses, and they are gifts that are available to anyone, even the thief who was minutes from death on the cross beside Jesus. Because of Christ we have been transformed from spiritual death to spiritual life. We have been raised up in Him, and when this life is over we will be with Him in the heavenly realms. Spiritually, we are already there. This was made possible only because He loved us enough to die as a sacrifice in our place. Can you even begin to imagine this?!
I am also encouraged by Ephesians 2:7 which tells us that the surpassing wealth of His grace will be demonstrated to us in the coming ages. It is only going to get better and better. We will continue to know God more and more, but what I find most uplifting is that we are not expected to know it all right now. God's love and grace is beyond what we can fathom, but there is a lot that He has already made known to us as well. He has given us the gift of the scriptures, His Holy Word, so that we might learn more about Him and His great love at our own pace. No pressure. It's a gift.
Today's post was written by pastor Rick Cowan.  You can visit his website here.
---------
It was quite a shock to find ourselves behind two air bags and atop a fallen traffic light last night.  We reacted like any parents would, quickly checking to see if all the kids were OK (having to calm six shaken kids forces you to look past your own nerves!).  Once we assessed the condition of our kids and realized they were all safe (apart from some seatbelt burns and a loose tooth), we began to praise God for his goodness.
This morning as I reflected on the accident I began to thank God for his goodness once again.  Then it occurred to me.  What if one of us were seriously hurt? What if one of my kids were taken away via ambulance?  Would God not still be good?  What determines God's goodness?  Things going our way?  Averting injury? What prompts us to thank him for his goodness?
The truth is, God's goodness exists outside of circumstance.  It is not determined by what makes us feel good.  God is good all the time.  Not because our lives are pleasant all the time.  Not because we get what we want all the time.  No.  God is good all the time because his goodness is an unchangeable aspect of his perfect character.
It was sobering this morning to search my own soul and consider, would I still be thanking God for his goodness if our accident had a less than happy outcome?  I pray that I would.
It was right to thank God for his goodness yesterday, not simply because he kept us safe but because he is good no matter what he chooses to do.  No matter the circumstance, God never violates his goodness.  So, to thank God in this way is to affirm within our own hearts that God is good even when circumstances are bad.
After thinking on this a while this morning I began to consider -- "What then could have been a better prayer?"  I began to thank God, not just for his goodness, but for his mercy.  The truth is, we deserve nothing.  Our sin condemns us to death.  Yet God, by his mercy, chose to allow us to keep on living.  I don't deserve life and I only live by his mercy.
Lamentations 3:22  It is of the LORD'S mercies that we are not consumed, because his compassions fail not. [KJV]
I am thankful for God's goodness, which is independent of any circumstance.  I am also thankful for his mercy on undeserving men.  I am thankful that God is unchanging and that no matter what happens we can be assured that he has violated none of his perfect attributes.  He is the unchanging, unmovable Rock upon which we can build our lives.
Psalms 23:6  Surely goodness and mercy shall follow me all the days of my life: and I will dwell in the house of the LORD forever. [KJV]
At the beginning of this new year, I am thinking about hope. As I have said before, Biblical hope is not wishful thinking, but a confident expectation that God will fulfill His promises to us. If we look carefully enough, we can find stories of hope all around us. The television programs 100 Huntley Street and Full Circle specialize in sharing stories of hope. If you were to ask your friends, most of them could share personal stories of hope—stories of redemption, of gain from loss, of family members going down a path that would lead to destruction, one that they couldn't see the way back from, but they did—somehow, miraculously—find their way back. No one, let me repeat that, NO ONE is without hope. What is impossible for humans is possible with God. (Matthew 19:26, Mark 10:27, Luke 1:37, Luke 18:27)
In Romans 8:24-25, the Apostle Paul states that it is in hope that we were saved. Let's be clear about this. We are saved through faith. (Ephesians 2:8) We must believe that what God has said, even though we do not completely see or understand it, is true, and we wait in hope until the fulfillment of all that He has promised. Matthew Henry has said, "Faith is the mother of hope."
In the meantime, we live in an imperfect world. We are surrounded by pain, sadness, frustration, injustice and suffering, and it's hard. Our hope is not yet complete. We do not see the end results yet; if we did, there would be nothing left to hope for. Earlier, (Romans 5:1-5) Paul states that our suffering produces endurance, which produces character, which in turn produces hope. All of the things we have gone through in the past have strengthened us, along with God's grace, to go through the things we are now facing. And we can rejoice in the hope of God's glory.
Today's post was written by Tim Challies, an author and pastor. You can visit his website here.
---------
Acts 12 contains one of my favorite stories of the early church. It is a great little bit of writing—a short story in three acts. I was reflecting on that story recently and just had to tell you about it.
The chapter begins with a description of Herod's persecution against the church. In order to please his Jewish subjects Herod has James arrested and killed. This makes his subjects so happy that he then goes after Peter, throwing him in prison as well. Knowing the popularity of these upstart Christians, Herod puts Peter under the care of four whole squads of soldiers. The first act ends with these words: "So Peter was kept in prison, but earnest prayer for him was made to God by the church." This earnest prayer is no incidental detail; it is a little fact, some narrative tension, that the author offers to foreshadow what will come.
The second act tells how Peter is delivered by God through one his angels. Peter, half asleep, sees his chains fall off and quickly passes all the guards before waking up and realizing what is happening. He hurries quickly to the church, to the gathering of people who just happen to be praying for him at that very moment. There is a delightful bit of comedy injected into the text when Rhoda, the servant girl, so excited to hear Peter at the door, runs to tell everyone that he has arrived. But she forgets to let him in; he is left standing on the street, pounding at the door. With the prayer meeting coming to a prompt end, the people belittle Rhoda, refusing to believe that Peter has actually arrived. And yet, because of Peter's persistent knocking, they soon come to realize that he really has been rescued. Peter quickly tells his story and then disappears, presumably opting to lay low for a little while.
In the third act we return to Herod. Herod has ordered the execution of the soldiers who allowed Peter to escape. And then we find him accepting worship as a god. His Creator is most displeased and strikes him down so "he was eaten by worms and breathed his last." Herod bookends this story, appearing as a cruel tyrant at the beginning and as a pathetic worm-eaten corpse at the end. He has gone from holding the power of life and death in his hand to being struck down by the Lord himself. It's a pathetic end to a pathetic ruler.
Acts 12 contains a great little story, a little vignette of life in the early church. Despite the miraculous (Peter being rescued, Herod being struck down) there is such a human element to it. We see the church in prayer, undoubtedly begging God for the life of their friend and pastor. Yet when God answers their earnest prayers, they refuse to believe it. "You are out of your mind," they tell Rhoda when she insists that God has answered them. Two thousand years later we laugh at them, wondering why they would bother to pray if they didn't believe that God might actually answer. And then we realize that we do little better; we realize how much effort we put into pleading for God to act and how little effort we put into seeking answers to those prayers. I trust the lesson was not lost on the early church. I trust they learned from it that God's miraculous rescue of Peter was not in any way separate from their prayers. Those prayers, even though they were offered with little expectation of an answer, were instrumental in God rescuing Peter from his imprisonment. God answers prayer, even when we ask with little faith.
It is also worth noticing that as soon as Peter arrived he was sure to share all that God had done. Peter, the object of all those prayers, wanted to ensure that the church knew that it was God who had acted with such power and in such an unusual way. "He described to them how the Lord had brought him out of the prison. And he said, 'Tell these things to James and to the brothers.'" He wanted this great act of God to encourage all of the believers.
The chapter closes with these familiar words: "the word of God increased and multiplied." Have you ever noticed how often these words, or ones just like them, appear in Acts? Just a brief overview of the first chapters shows them in chapters 2, 4, 6, 8, 9, 11 and 12. In every case, Luke wants us to know that God continued to build his church. In times of joy and pain, times of peace and persecution, God built his church. All that God did was for his own glory and served his ultimate purpose of drawing a people to himself.
And this God, who acted so faithfully, so consistently, so powerfully, is the same God we serve today.