May you be blessed this Easter!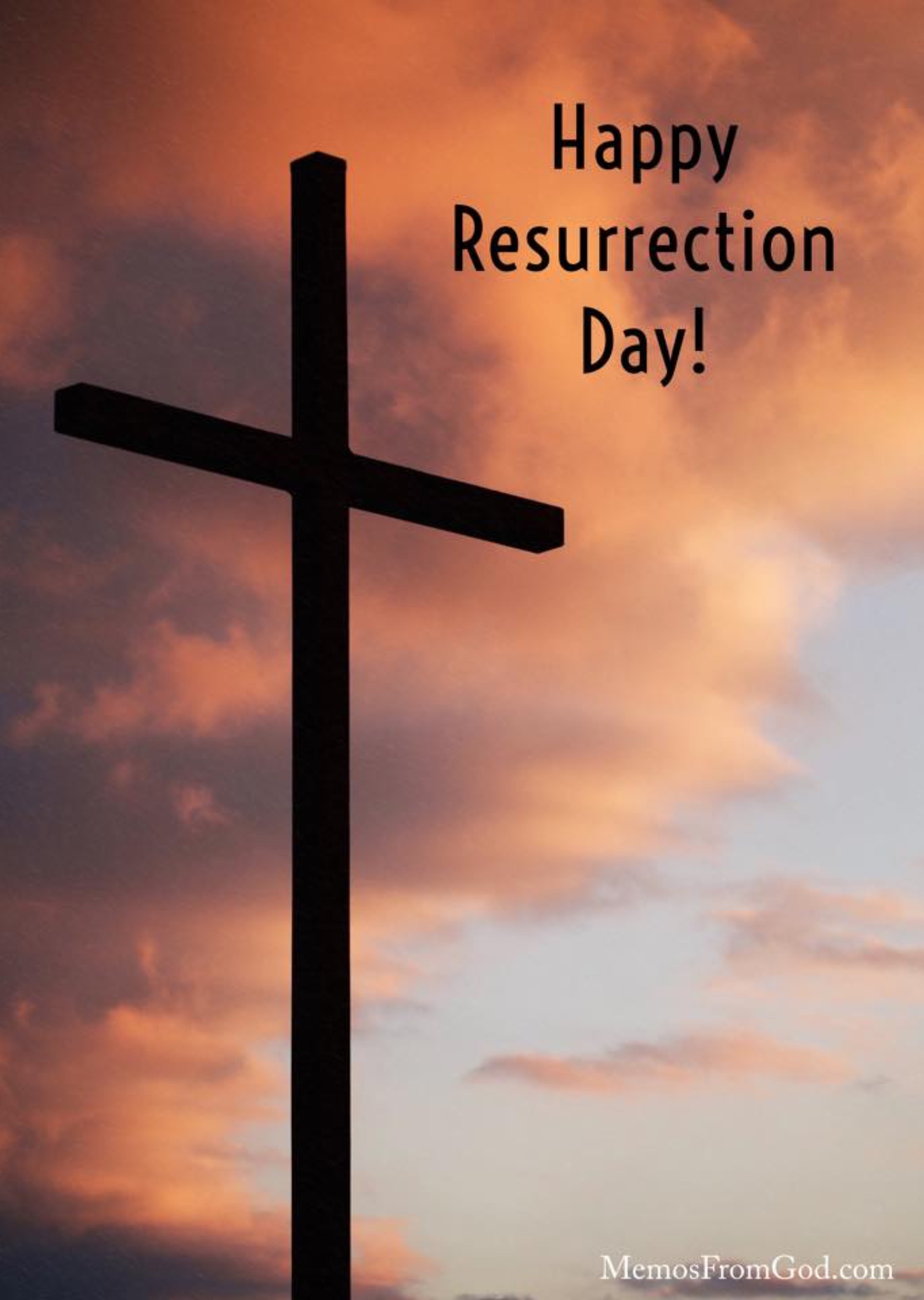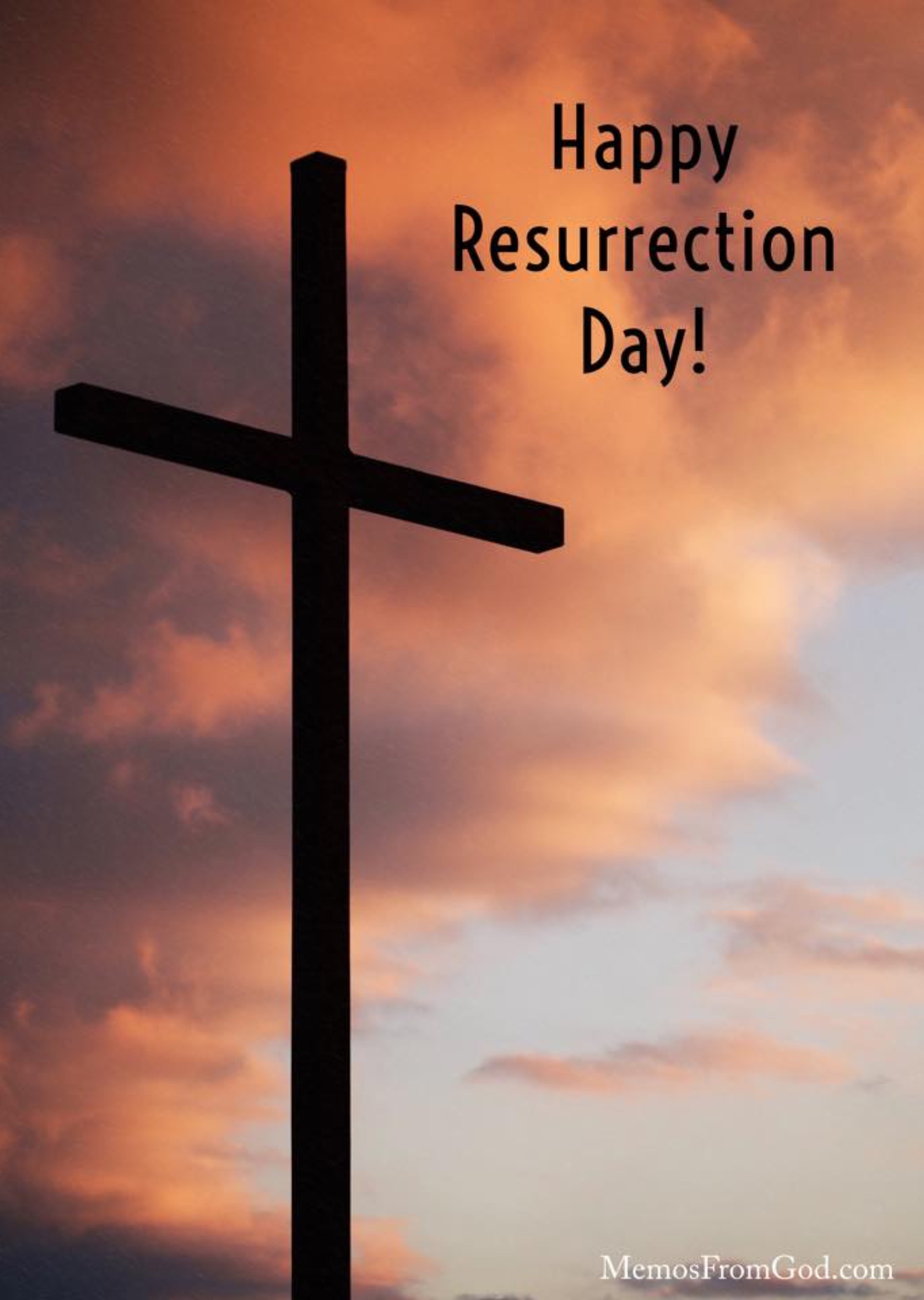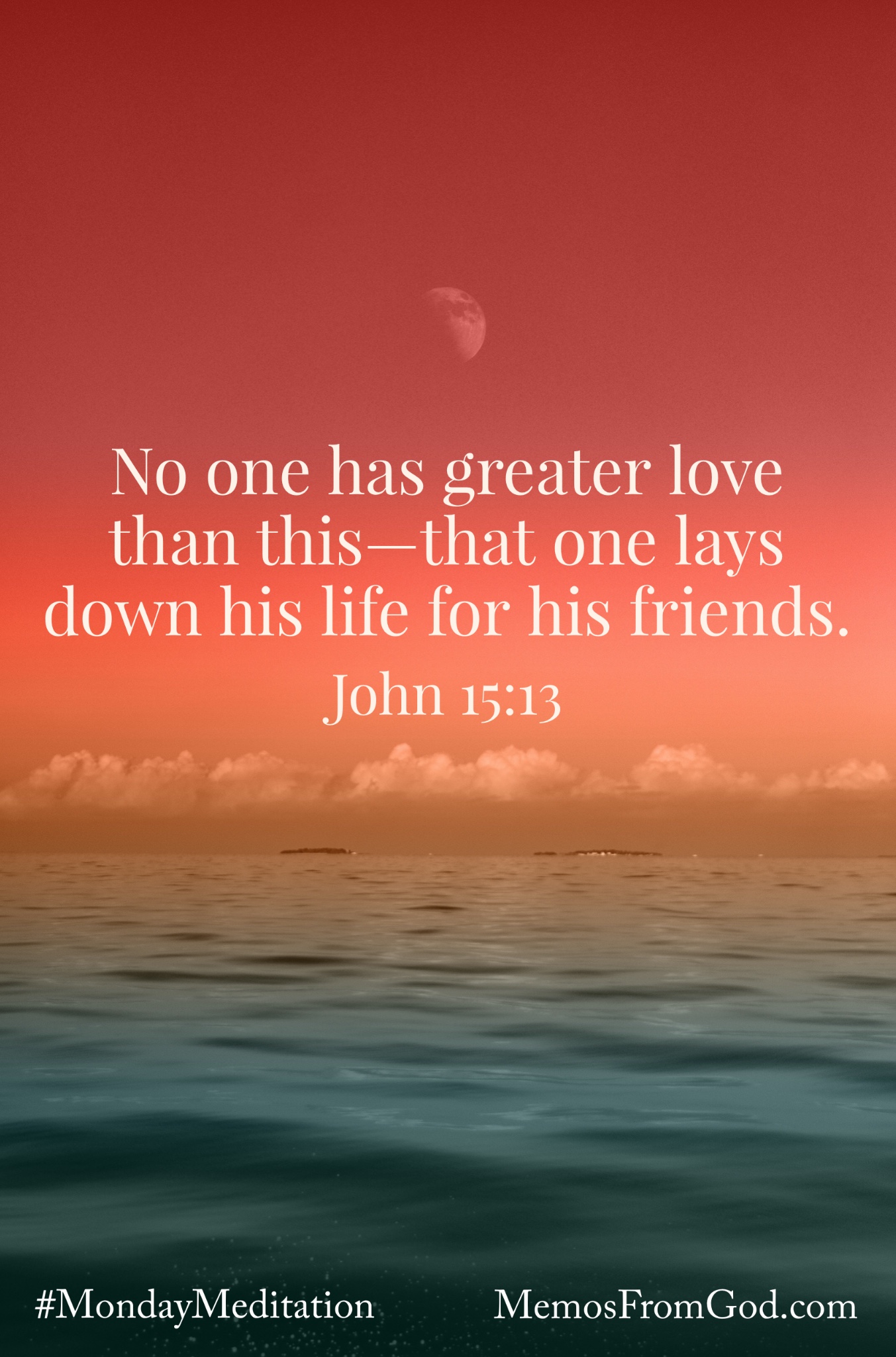 Today is Ash Wednesday, the beginning of Lent. Traditionally people give things up for the forty days before Easter, but I want you to get something instead. I want you to get closer to Jesus, to become more familiar with God's Word, to feel more of his love. (Coincidentally, that is the purpose of fasting too. Every time you refrain from indulging in the luxury that you usually have, it makes you think of why you are doing it, and makes you thankful for Christ's sacrifice for you.)
In previous posts, I have talked about reading plans, and how following them can bog us down and make us feel guilty when we don't keep up. This is especially true if your goal is to start in Genesis and read through the Bible in one year. A lot of people never make it through Leviticus. However, I have also constantly said--and it's the whole reason this blog post exists--that we need to read more of God's Word. We don't have to do it in a particular order, or at a particular rate, we just have to do it more.
What I am proposing to you today is kind of a compromise between those two options. Today I received an e-mail from Margaret Feinberg. She and a few others have joined together to do the #LentChallenge. The challenge is to read the four gospels--Matthew, Mark, Luke and John--during Lent. That's 89 chapters in 40 days (Sundays aren't counted in the fasting schedule), so just over two chapters a day. If you think that's more than you can do, aim to read through one of the gospels. Pick whichever one you like best, for whatever reason. Just spend some time reading about, thinking about, praying about the life of Jesus. Once you understand his purpose for coming to Earth, and his reason for going to the cross, you will be overwhelmed by how much he loves you. If you do this, Easter will become more meaningful than you've ever imagined.
Margaret has a reading plan that she'll send you if you sign up for the RSS feed at her site. Or, if you have the YouVersion app, you can search for a plan that suits you, using the keyword "Lent" or "gospels". YouVersion has a plan that will take you through all four gospels in 30 days, so you will have a few days of grace if you choose that one, and the app makes it easy to catch up. I am currently using YouVersion's chronological plan for reading the Bible through in a year (no I didn't start in January), and I just happened to reach the beginning of the gospels yesterday. (It's day 274.) Since it's chronological, I'll be alternating between the gospels as I go, but I should arrive at the same destination just at the right time. Whatever plan you use, my challenge to you is to make reading the gospels during Lent your goal. If you would like to share with others who are doing the same, use the hashtag #LentChallenge.
May you be filled with God's unfathomable love this Easter season.
There are school children who are about to enjoy a four day weekend, and many of them have no idea why. A student once asked me, "What does Easter celebrate? Bunnies?" There was no knowledge of this country's Christian heritage or traditions. And if someone asks you a similar question, and you try to explain Easter to them, what do you expect them to think? Jesus, the Son of God, came to Earth, lived for 33 years, and then was crucified. But He rose again. Why? So that we could live forever and never die. Really? Do you believe in little green men too?
In I Corinthians 1:18, the Apostle Paul reassures us that we are not crazy. He tells us that the message of the cross is foolishness to those who are perishing, but is the power of God—life and hope—to those of us who believe and are being saved. In I Corinthians 1:19, Paul refers back to Isaiah 29:14, a passage that his wise listeners would be familiar with. Paul's assertion that God's wisdom went far beyond human wisdom and understanding was not new. (Isaiah 55:8-9)
Paul referred to the scribes, the Jews who were experts in Mosaic law, and the debaters or philosophers, the Greeks who were—and still are—regarded for their wisdom. These were the people who were considered the wisest by human standards, but they did not understand the ways of God. The Jews expected their long-awaited Messiah to be strong and heroic, not a small-town carpenter who would be executed in one of the most horrific ways possible. They wanted a sign to prove that Christ was indeed the one they were expecting, and crucifixion just didn't seem to meet their preconceptions. The Gentiles, the Greeks, couldn't get their minds around a god who would interact with humans and then allow himself to be crucified. That wasn't the kind of god they were used to. (I Corinthians 1:20-25)
God requires us to have some faith. (Hebrews 11:6) We will probably never completely understand God or His ways, but the more we search for truth, the more we seek to understand Him, the more He will reveal to us through His Holy Spirit. (Deuteronomy 4:29, Jeremiah 29:12-13) Salvation—eternal life with God starting now—is not something that we can achieve through our own efforts. (Ephesians 2:9) Our wisdom, understanding and good works will all fall short, but the work of Christ—His sacrifice on the cross—is sufficient. It is a gift to us, and all we have to do is accept. God does not want any of us to perish. (John 3:16, II Peter 3:9, Matthew 18:14, John 10:28) Difficult to understand? In our own wisdom yes, but it is the perfect plan of God.
Today's post was written by Rusty Wright.
---------
You've probably seen Santa Claus; but have you ever seen the Easter Bunny?
As a small child, I enjoyed visiting Santa at a local department store at Christmastime. My parents would take me downtown to the jolly bearded man in the red suit. I felt comfortable climbing into his lap, telling him my wish list and receiving a gift along with his encouraging words. He was friendly, predictable and safe.
Imagine my excitement when one Spring I learned that the Easter Bunny would be at the same department store. Neither my family nor I had ever seen the Easter Bunny. I had seen white rabbits. Those cute, cuddly little bunnies seemed so warm and innocent. I looked forward for some time to seeing the real Easter Bunny.
Finally, the big day came. My father took me to the store that afternoon. When we reached the Bunny's floor, I was shocked. Before me was a human-sized hare with big eyes and large, floppy ears. The creature walked on two legs like a human. He talked.
The more clearly I saw him as I approached him, the more slowly I walked. I would not get close to the furry beast. He wanted to give me a gift, but I was not cooperating. "Just throw it to me," I suggested. He tossed his present across the room, Frisbee-style.
Much as I was confused about the Easter Bunny, many folks are confused about the meaning of Easter itself. For some, it means new clothes and a chance to show them off. Others focus on eggs, candy and special meals. Spring Break is a highlight of the season. The beach beckons and relaxing on the sand or reveling at parties defines the holiday.
Easter is also billed as a time of renewal. It may be relatively easy to renew things outwardly -- new clothes, a hairstyle, a fancy party. Renewal on the inside can be more difficult. Problems from the past can haunt one's memory. Broken relationships undermine self-esteem. Guilt over missed opportunities, pain from rejection, loneliness and anger from past hurts can sometimes create a swirling inner vortex, a psychological suction from which escape is difficult.
Where does one find inner renewal? Some look to friends or family. Counselors and self-help books provide coping skills. But maybe a look at the first Easter could also offer some clues.
Nearly two millennia ago, a young Jewish leader fell into disfavor with established authorities. He was executed, declared dead, wrapped up like a mummy and placed in a tomb. A large stone was rolled against the tomb's entrance and an elite unit of Roman soldiers guarded the tomb against grave robbers.
Two days later, the stone was rolled away and the tomb was empty, but the grave clothes were still in place. The man's closest followers, most of whom had abandoned him during his trials, reported seeing him alive again. Many later died horrible deaths for telling people that their leader had risen from the dead.
They had been transformed from the inside and it affected every facet of their lives, giving them inner strength, freedom from guilt, love for their enemies, and boldness to stand for what they believed was right. "If anyone is in Christ," wrote one early believer, "he is a new creation; the old has gone, the new has come!" (II Corinthians 5:17)
Sometimes life's challenges can seem as scary as that huge hare seemed to me when I was a child. We don't want to get near them. Yet that first Easter still offers hope. Maybe if Jesus really did come back from the dead, then people today can find inner renewal by knowing him personally.
As we enjoy eggs and rabbits this Spring, might that be a message worth pondering?
---------
Rusty Wright is an author and lecturer who has spoken on six continents. He holds Bachelor of Science (psychology) and Master of Theology degrees from Duke and Oxford universities, respectively. www.RustyWright.com
Today's post was written by Rusty Wright.
---------
At Easter, some might wonder what all the fuss is about. Who cares? What difference does it make if Jesus rose from the dead?
It makes all the difference in the world. If Christ did not rise, then thousands of believers have died as martyrs for a hoax.
If he did rise, then he is still alive and can offer peace to troubled, hurting lives.
Countless scholars--among them the apostle Paul, Augustine, Sir Isaac Newton and C.S. Lewis--believed in the resurrection. We need not fear committing intellectual suicide by believing it also. Where do the facts lead?
Paul, a first-century skeptic-turned believer, wrote that "Christ died for our sins...he was buried...he was raised on the third day...he appeared to Peter, and then to the Twelve (Disciples). After that, he appeared to more than five hundred...at the same time, most of whom are still living." (I Corinthians 15:3-6) Consider four pieces of evidence:
1. The explosive growth of the Christian movement. Within a few weeks after Jesus was crucified, a movement arose which, by the later admission of its enemies, "upset the world." What happened to ignite this movement shortly after its leader had been executed?
2. The Disciples' changed lives. After Jesus' arrest and crucifixion, most of the Disciples fled in fear. Peter denied three times that he was a follower of Jesus. (The women were braver and stayed to the end.) Yet ten out of the eleven Disciples (Judas committed suicide) were martyred for their faith. According to traditions, Peter was crucified upside down; Thomas was skewered; John was boiled in oil but survived. What turned these cowards into heroes? Each believed he had seen Jesus alive again.
3. The empty tomb. Jesus' corpse was removed from the cross, wrapped like a mummy and placed in a solid-rock tomb. A one-and-a-half to two-ton stone was rolled into a slightly depressed groove to seal the tomb's entrance.
A "Green Beret"-like unit of Roman soldiers guarded the grave. Sunday morning, the stone was found rolled away, the body was gone but the graveclothes were still in place. What happened?
Did Christ's friends steal the body? Perhaps one of the women sweet-talked (karate-chopped?) the guards while the others moved the stone and tiptoed off with the body. Or maybe Peter (remember his bravery) or Thomas (Doubting Thomas) overpowered the guards, stole the body, then fabricated--and died for--a resurrection myth.
These theories hardly seem plausible. The guard was too powerful, the stone too heavy and the disciples too spineless to attempt such a feat.
Did Christ's enemies steal the body? If Romans or Jewish religious leaders had the body, surely they would have exposed it publicly and Christianity would have died out. They didn't, and it didn't.
The "Swoon Theory" supposes that Jesus didn't really die but was only unconscious. The expert Roman executioners merely thought he was dead. After a few days in the tomb without food or medicine, the cool air revived him.
He burst from the 100 pounds of graveclothes, rolled away the stone with his nail-pierced hands, scared the daylights out of the Roman soldiers, walked miles on wounded feet and convinced his Disciples he'd been raised from the dead. This one is harder to believe than the resurrection itself.
4. The appearances of the risen Christ. For 40 days after his death, many different people said they saw Jesus alive. Witnesses included a woman, a shrewd tax collector, several fishermen and over 500 people at once. These claims provide further eyewitness testimony for the resurrection.
As a skeptic, I realized that attempts to explain away the evidences run into a brick wall of facts that point to one conclusion: Christ is risen.
The above does not constitute an exhaustive proof, rather a reasoned examination of the evidence. Each interested person should evaluate the evidence and decide if it makes sense. Of course, the truth or falsity of the resurrection is a matter of historical fact and is not dependent on anyone's belief. If the facts support the claim, one can conclude that he arose. In any case, mere intellectual assent to the facts does little for one's life.
A major evidence comes experientially, in personally receiving Jesus' free gift of forgiveness. He said, "I stand at the door and knock; if anyone hears my voice and opens the door, I will come in to him (or her)." (Revelation 3:20)
Worth considering?
---------
Rusty Wright is an author and lecturer who has spoken on six continents. He holds Bachelor of Science (psychology) and Master of Theology degrees from Duke and Oxford universities, respectively. www.RustyWright.com
Today is Good Friday. It is the day that we remember the death of Jesus by crucifixion—a horrifying death of slow torture, ridicule and public humiliation. He had committed no crime, and yet He endured the worst punishment known to man. He died by being hung on a tree, a symbol of being cursed by God. (Deuteronomy 21:23-24) So why do they call this Friday Good?
It is good because Jesus chose to endure this agony so that we would be spared eternal punishment. He took the curse upon Himself so that we would not have to bear it. While He hung on the cross, the rulers, the soldiers and one of the criminals hanging beside Him all mocked Him and told Him to save Himself. One of the criminals added that He should save the two of them as well. The irony of this is that if Jesus had saved Himself at the moment, the rest of us would not have been saved at all. The sin of the world demanded the atonement that only comes from the blood of a perfect sacrifice. Jesus' enduring the suffering of the cross was our only hope for salvation. Despite the injustice of Jesus' death, the innocent man dying in place of the criminal, God was still at work. He brought the ultimate good from this situation.
Even while dying, Jesus was not concerned for His own life, but for the lives of those around Him. This was His whole reason for coming to earth. As they were crucifying Him, He was asking for mercy on their behalf. "Father forgive them for they know not what they do." (Luke 23:33-34) If anyone had reason to seek revenge and the ability to elicit the wrath of Almighty God, it was Jesus. But He did not. Instead He asked the Father to forgive His abusers. Jesus was following His own precepts, and He wants us to follow His example too, (John 13:15) to love our enemies (Matthew 5:44) and to forgive others. (Colossians 3:13) By the grace of God, and the working of the Holy Spirit within us, we will be able to do just that. Let's demonstrate the good every day. Are you willing?