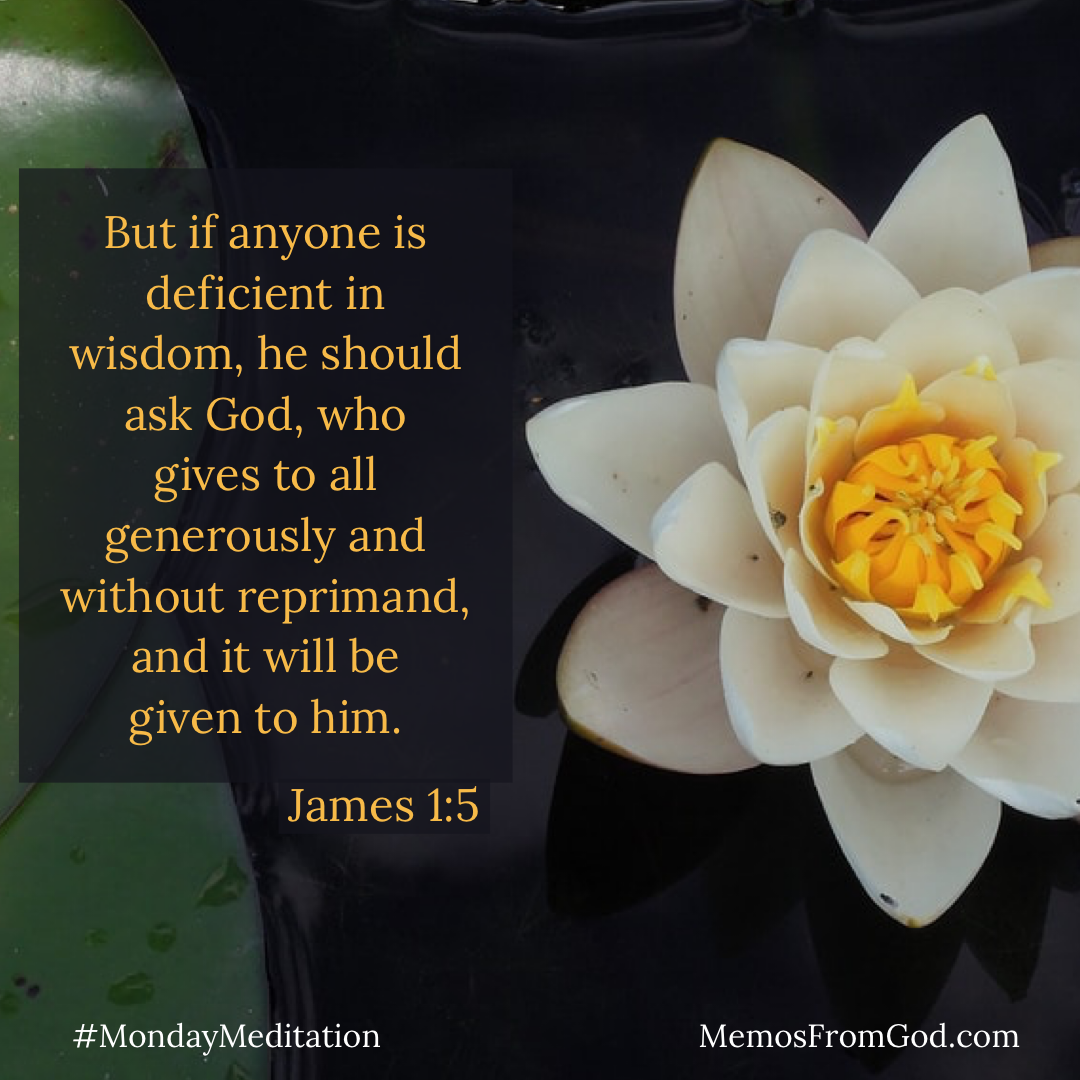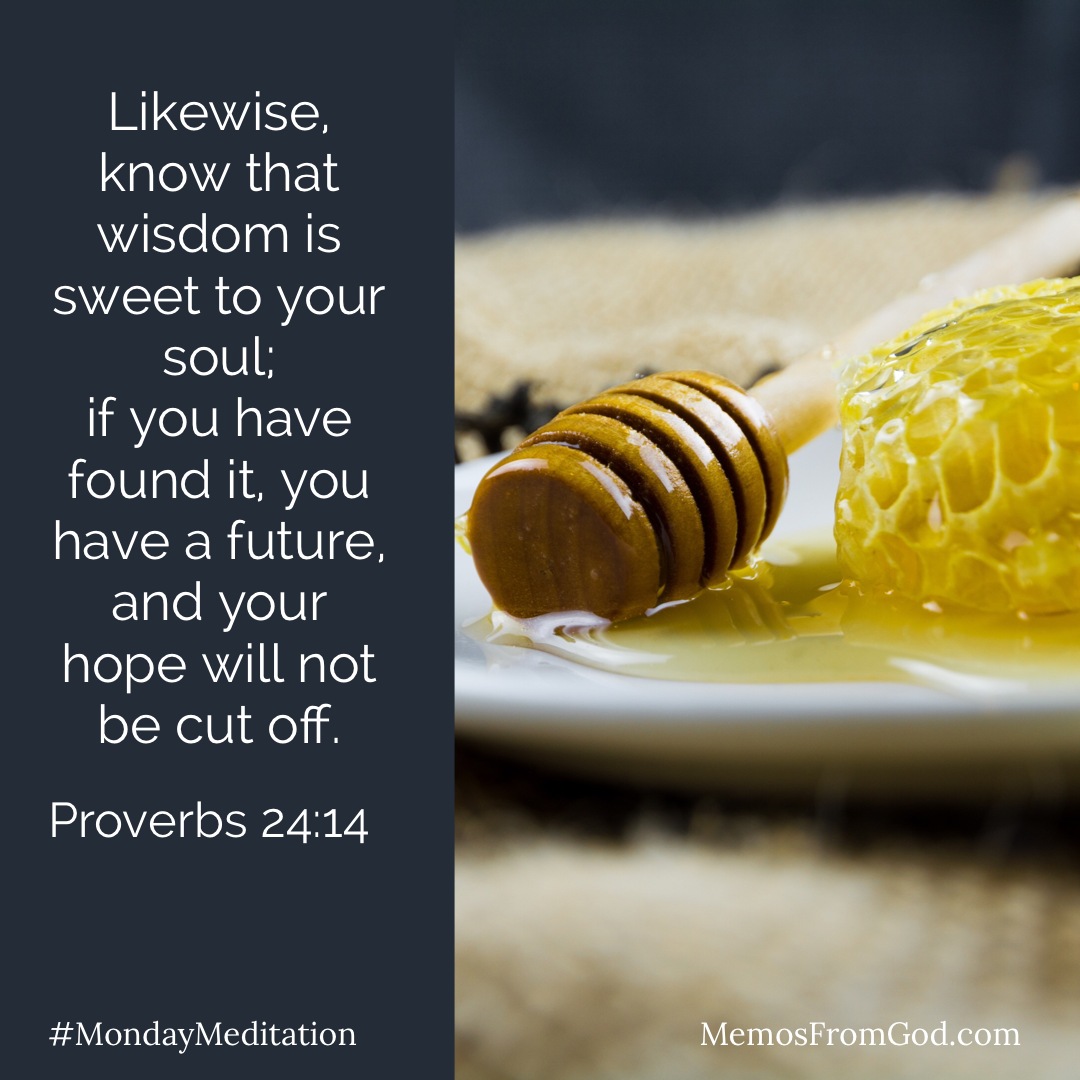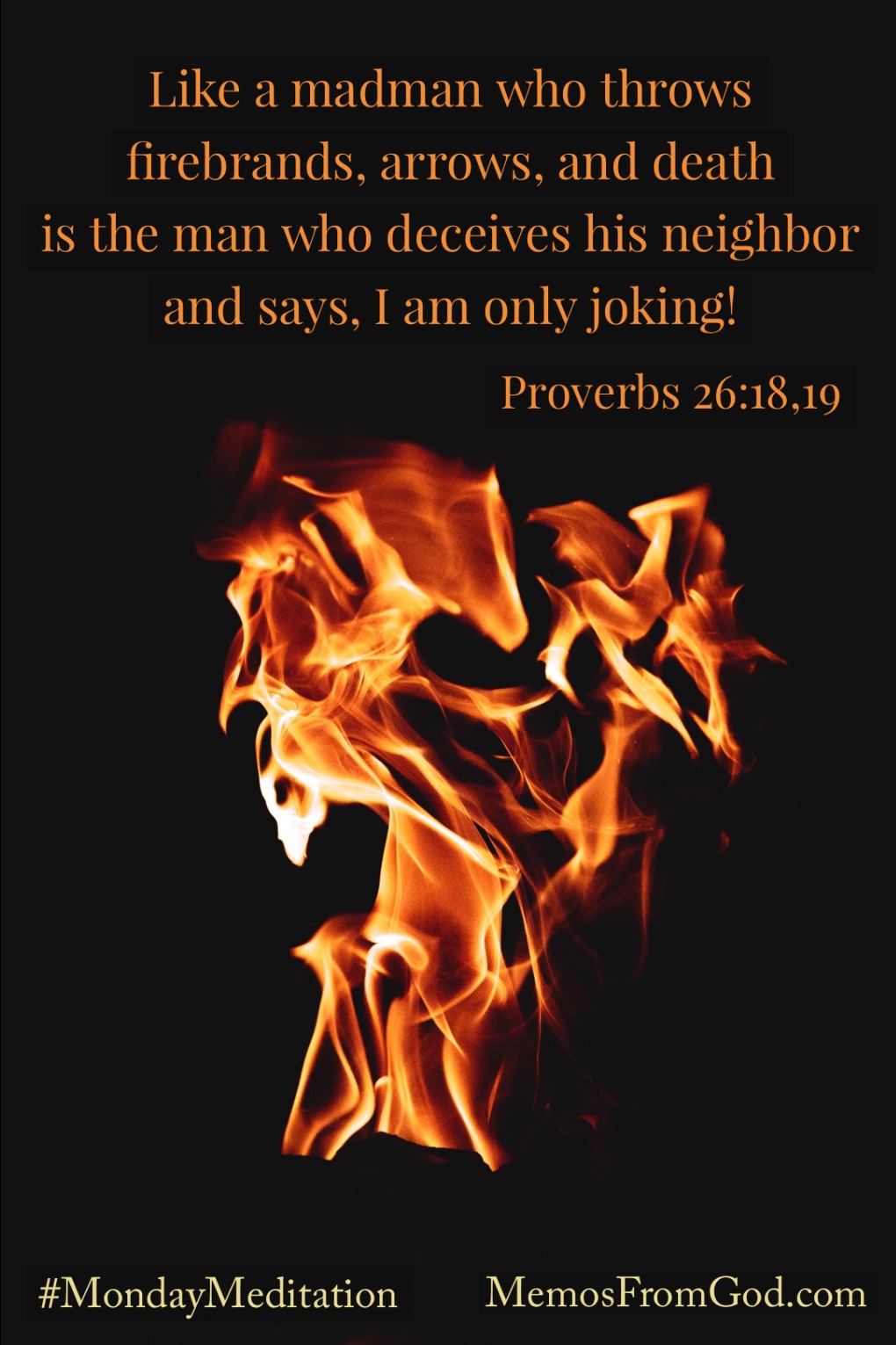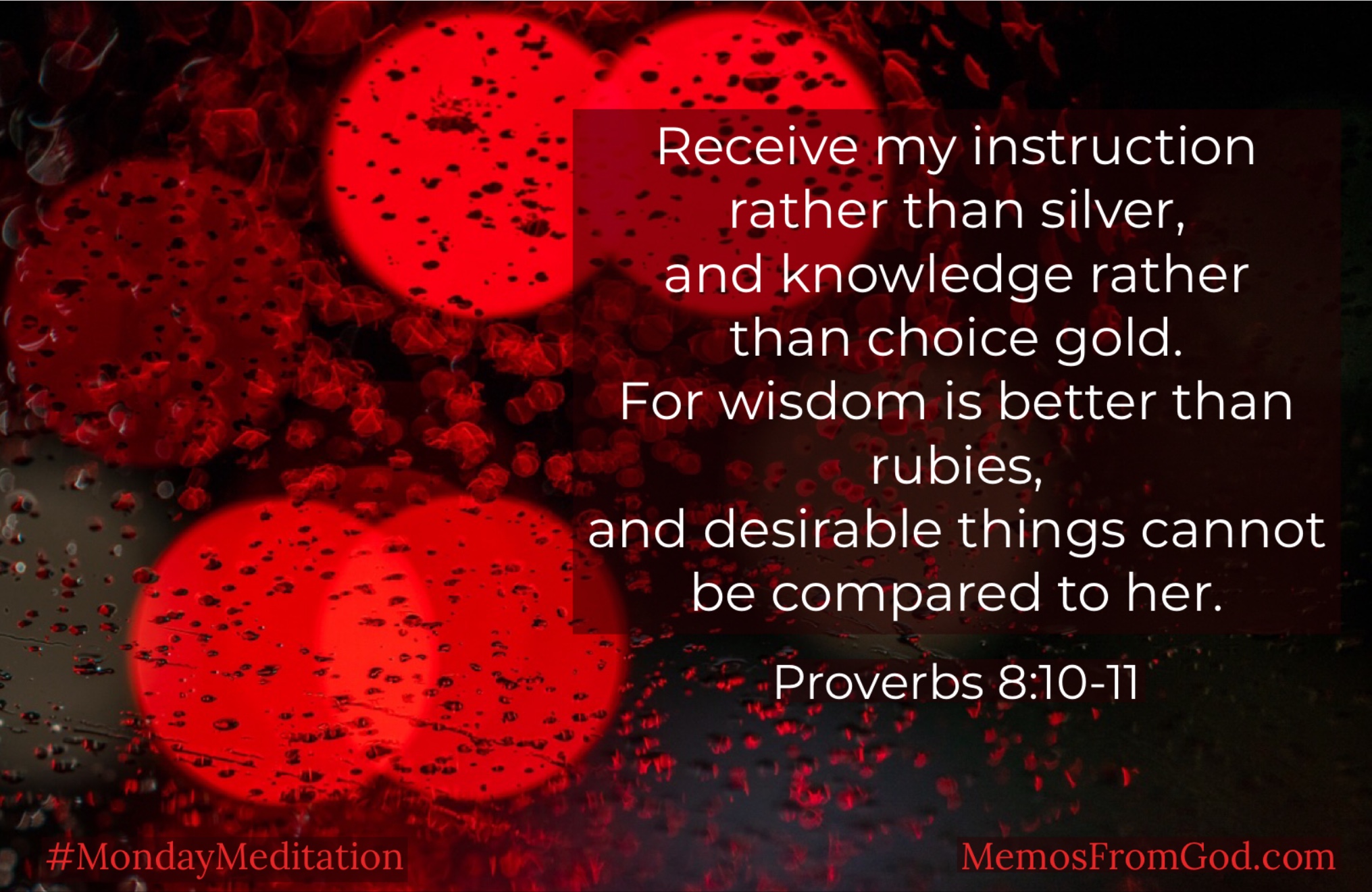 There are school children who are about to enjoy a four day weekend, and many of them have no idea why. A student once asked me, "What does Easter celebrate? Bunnies?" There was no knowledge of this country's Christian heritage or traditions. And if someone asks you a similar question, and you try to explain Easter to them, what do you expect them to think? Jesus, the Son of God, came to Earth, lived for 33 years, and then was crucified. But He rose again. Why? So that we could live forever and never die. Really? Do you believe in little green men too?
In I Corinthians 1:18, the Apostle Paul reassures us that we are not crazy. He tells us that the message of the cross is foolishness to those who are perishing, but is the power of God—life and hope—to those of us who believe and are being saved. In I Corinthians 1:19, Paul refers back to Isaiah 29:14, a passage that his wise listeners would be familiar with. Paul's assertion that God's wisdom went far beyond human wisdom and understanding was not new. (Isaiah 55:8-9)
Paul referred to the scribes, the Jews who were experts in Mosaic law, and the debaters or philosophers, the Greeks who were—and still are—regarded for their wisdom. These were the people who were considered the wisest by human standards, but they did not understand the ways of God. The Jews expected their long-awaited Messiah to be strong and heroic, not a small-town carpenter who would be executed in one of the most horrific ways possible. They wanted a sign to prove that Christ was indeed the one they were expecting, and crucifixion just didn't seem to meet their preconceptions. The Gentiles, the Greeks, couldn't get their minds around a god who would interact with humans and then allow himself to be crucified. That wasn't the kind of god they were used to. (I Corinthians 1:20-25)
God requires us to have some faith. (Hebrews 11:6) We will probably never completely understand God or His ways, but the more we search for truth, the more we seek to understand Him, the more He will reveal to us through His Holy Spirit. (Deuteronomy 4:29, Jeremiah 29:12-13) Salvation—eternal life with God starting now—is not something that we can achieve through our own efforts. (Ephesians 2:9) Our wisdom, understanding and good works will all fall short, but the work of Christ—His sacrifice on the cross—is sufficient. It is a gift to us, and all we have to do is accept. God does not want any of us to perish. (John 3:16, II Peter 3:9, Matthew 18:14, John 10:28) Difficult to understand? In our own wisdom yes, but it is the perfect plan of God.
Today's post was written by and shared with permission from Tim Challies.
---------
Last week I compared The Passion of the Christ to the forthcoming Son of God, a film set to release later this week. I meant to point out that we can't expect a movie to do what God promises only the Word will do. I also wanted to suggest similarities between the two movies and to draw attention to the obvious attempts from the marketing team behind Son of God to apply lessons learned during the brouhaha surrounding The Passion of the Christ. Today I want to dig in just a little bit more. I suppose I am going to be a tad contrary here, but I want to give us something to think about before we buy our tickets.
Now listen: I know many people who read this site have thought about the movie, will go to see it, and will enjoy it. I also know many people who read this site will not go to see the movie because they too have thought about it and are convicted it would be wrong for them to go. I believe this is one of those areas in which Christians need to acknowledge that some will believe the very opposite of what they themselves believe. Convictions will vary, even among Christians of the same theological stripe, which makes it an ideal time to obey Romans 14 and to refuse to pass judgment on one another.
Before moving on, let's distinguish between two related terms: crucifixion and cross. I will allow David Wells to describe the difference: "The former was a particularly barbaric way of carrying out an execution, and it was the method of execution that Jesus endured. The latter, as the New Testament speaks of it, has to do with the mysterious exchange that took place in Christ's death, an exchange of our sin for his righteousness." According to this definition, many were crucified, but only One went to the cross.
Here is what I want to think about: A film cannot adequately capture the reality of what transpired between the Father and the Son while the Son hung upon the cross. If this is true, a film that displays the crucifixion but misses the cross might actually prove a hindrance rather than a help to the Christian faith. Even the best movie will still be hampered by a grave weakness.
Words and pictures are very different media, and in the history of redemption, God has used both. For example, in the Old Testament God used words to record prophecies about the coming Messiah while in the tabernacle he provided pictures of the coming Messiah and what he would accomplish—an altar for sacrifice, a lamb to be slaughtered, incense rising to God. Words can tell truth while pictures can display truth.
When it comes to the cross, God has given us four written eyewitness accounts but no visual accounts. Why is this? The Bible doesn't tell us. What we do know, though, is that every medium has limitations. While visual media are excellent at conveying feelings, they are poorly suited to conveying ideas. Words are able to tell what happened at the cross in a way that pictures cannot.
At the cross we encounter something no picture can tell. Its reality cannot be displayed. Even the eyewitnesses of the cross, those who saw it all unfold, walked away ignorant that day, needing words to explain what had happened there. When we see the crucifixion, our eyes see excruciating physical suffering; when we read about the cross, our hearts recoil at soul-crushing spiritual suffering. When we see the crucifixion, our eyes see soldiers punishing an innocent man; when we read about the cross, our minds grapple with God the Father pouring out his wrath upon his sinless Son. When we see the crucifixion, we see a man stripped naked and slowly dying; when we read about the cross we see Christ Jesus clothed in our unrighteousness. When it comes to understanding the cross, only words will do, only words are sufficient.
David Wells explains this in a powerful way in his new book God in the Whirlwind:
[Crucifixion] was a death that many others had also suffered. In fact, it was an event so common in the first-century Roman world that Jesus's crucifixion almost passed unnoticed. For the soldiers who carried it out, it was an unexceptional part of their routine. As for the Jewish leaders who had opposed Christ, it was a fitting end to their problem. Soon, they were back to business as usual. And although the resurrection was to happen shortly thereafter, and although the disciples were to be emboldened in their preaching, and although the Holy Spirit was to authenticate what they said by miracles, the historians of that day also missed the significance of this event.

There is a distinction between the crucifixion and the cross. The former was a particularly barbaric way of carrying out an execution, and it was the method of execution that Jesus endured. The latter, as the New Testament speaks of it, has to do with the mysterious exchange that took place in Christ's death, an exchange of our sin for his righteousness. It was there that our judgment fell on the One who is also our Judge. Indeed, he who had made all of creation was dishonored in the very creation he had made. And yet, through this dark moment, this fierce judgment, through this dishonor, there now shines the light of God's triumph over sin, death, and the Devil. And in this moment, this moment of Jesus's judgment-death, God was revealed in his holy-love as nowhere else.

This, however, was not seen from the outside. Besides Christ's cry of dereliction—"My God, my God, why have you forsaken me?" (Matt. 27:46)—there was little to indicate what was really happening. For that we need to think back to the Old Testament with its prophetic foretelling of the cross and to Jesus's own expressed understanding of it, and we need to look on to the apostles for their more complete exposition of it. Without this, the meaning of Christ's death is lost on us. We would see the execution but, without God's explicating revelation, it would remain mute. It would be a death like any other death except for its disgrace. God must interpret his own actions, and so he has. Without this, we too are mute.

That is why dramatic presentations of Christ's death, such as on TV and in movies, so often miss the point. They give us the crucifixion, not the cross. They show the horrifying circumstances of his death. These circumstances may be shown accurately. But this can take us only so far. It leaves us with only a biographical Christ, who may be interesting, but not with the eternal Christ whom we need for our salvation. The crucifixion without the cross is an incomplete picture, a half-told story. What is omitted is the meaning of the event. We do not carry this meaning within ourselves, nor can we find it in this world. What eludes us is something we have to be given by God himself, for only he can say what was happening within the Godhead as Christ was killed and, in his death, atoned for our sin. This is indispensable to the meaning of Christian faith. Without it, Christ's death is only a martyrdom and Christian faith is just a nice, moral religion but one that is neither unique nor uniquely true.
The cross of Christ is not less than the crucifixion, but it is certainly far, far more. Don't believe you understand more about the cross by witnessing a dramatic recreation of the crucifixion. Before you line up to see Son of God, do at least consider what Wells says: the film leaves us with a biographical Christ, an incomplete picture, a half-told story. Those who see the film without being told the rest of the story may actually understand less about the person and work of Christ than if they had never seen it at all.
Note: A moment ago I said that God has given us no visual representations of the cross, but that is not strictly true. He did give us one: The Lord's Supper. It may be worth challenging yourself whether you are more excited to see the film or to remember what Christ did at the cross by participating in that God-given picture.>
---------
You can visit Tim's website at challies.com
I'm a planner, and I'm not very good at being spontaneous. It's not that there isn't room in my life for spontaneity because I'm too busy. That's not the case. I have learned (actually the lesson was kind of forced upon me) to leave some margin in my life. I don't schedule something for every minute. So why then can I not do something on the spur of the moment? It is just not in my nature. I like to have advance notice of things. I like to process them in my mind. I like to have a good idea of what is going to happen before it does.
I have learned over the years that I can plan too much, and my husband, I suspect, has made it his mission in life to make me be more spontaneous. We do not know what the future will bring. Anything could happen at any moment to change not only our plans, but our lives. Bible passages tell us not to worry about tomorrow, (Matthew 6:34) that we should not store up goods for our future to the neglect of God's kingdom, (Luke 12:20:21) and that we do not know the day or the hour of Christ's return. (Matthew 24:42) I don't think that means that we should not do any planning though, and just let life happen as it wishes. There needs to be a balance.
In Ephesians 5:15, Paul is telling us to consider how we live and to choose the path that is wise. That takes some planning. A sailor does not decide to sail somewhere, and then get in his boat and let it drift. He could be lost at sea forever. He must decide on his course, set his sails and guide his boat to its destination. A builder must consider how he will complete the whole building before he begins the foundation. (Luke 14:28-30) As Laurence J. Peter has said, "If you don't know where you are going, you will probably end up somewhere else."
Paul's reason for his exhortation is that we are surrounded by evil, and we must do what we can, whenever we can, for God's kingdom. (Ephesians 5:16). Yes, circumstances may alter our plans, or cause us a short detour, but if we have a plan, we can get back on track. This is why we must not be foolish, not just follow our feelings or our whims, but use our minds to understand God's will. (Ephesians 5:17) If we are to use our time on this earth for God's glory, we must make the most of our opportunities. We must choose wisely and then work to reach the goal.
Have you heard of Jack Andraka? Jack is currently doing research that will make testing for certain kinds of cancer, particularly pancreatic cancer, simpler, faster, less expensive, and perhaps most importantly, more accurate. He has sent proposals to hundreds of professors giving them details of his research and asking for permission to use their labs to conduct his experiments. Only one response to him was positive. Realistically, one can't expect to receive completely positive responses, even if your research, like Jack's, is ground-breaking. But Jack has received more than his fair share of rejections. Why? Because he is 15 years old. When he arrives at conferences, others assume that he is a speaker's son who is just tagging along. Then he gets up to speak. Afterwards, the conversations change, because people then judge him for what he knows, not for how long he has lived.
Timothy was in a similar situation when Paul gave him this advice: Don't let anyone look down on you because you are young. (I Timothy 4:12) Now, Timothy was certainly not a teenager. All of the experts estimate that he was somewhere in his thirties, but in that society anyone under the age of 40 was considered young. And Timothy was certainly young compared to Paul and to the other Christians that he would be leading. The advice Paul gave, however, would apply to anyone of any age. Essentially Paul told Timothy not to let others judge him based on his age, but based on his words and actions. Paul instructed Timothy to set an example for other believers by living a life in which his speech, conduct, love, faithfulness and purity could not be criticized.
This is advice that we should all take. Live your life such that no one can find anything bad to say about you, and so that the message of God will not be discredited. (Titus 2:4-8) Spend time studying God's word so that you know what that message truly is. Let everyone around you see the progress you are making. (I Timothy 4:15) Let your good character shine through. Let the life you live through your words and actions be a good representation of God's love and grace.
Years ago, my husband moved to a new town to start a new job.  Because I was in the middle of a Master of Education program at home, I didn't move with him.  One or the other of us would travel back and forth to see each other on weekends, but his colleagues questioned whether I truly existed or not.  They didn't know me.  They had never met me.  Some people are in the same position with God.  I often have people tell me that God doesn't exist, that He is just a crutch for people that can't deal with life on their own.  I, however, know that He exists, because I know Him.  I will never be able to convince someone who doesn't know Him though; that is something that only the Holy Spirit can do.
The Apostle Paul, in I Corinthians 1:18-31, gives the Corinthian believers a similar message.  The people of that time also thought that the idea of God, and especially of Christ, the Messiah, hanging on the cross, was foolishness.  The Jews expected, and demanded, miraculous signs, demonstrations of great power from their awaited Messiah, but they still would not believe. (Luke 16:31, John 12:37)  Where was the power in Jesus hanging on the cross?  It didn't make any sense to them.  The Greeks, were, and still are, known for their great intelligence and wisdom, but their human wisdom was not enough to understand the value of Christ's crucifixion.
Paul's audience, the Corinthians, were not noble, powerful, or privileged, and yet they had become believers because they had accepted the call of God.  They knew God, because they chose to believe in Him by faith.  God calls all of us, but there is absolutely nothing we can do through our own power or wisdom to earn salvation.  All we can do is accept His gift.  We may not completely understand God's ways of doing things, but that doesn't mean that our ways are better or that we are smarter.  We can't even begin to fathom the wisdom of God because it is so far above our own.  Christ's willingness to sacrifice Himself in such a humiliating way, for us, is all that we should boast about.