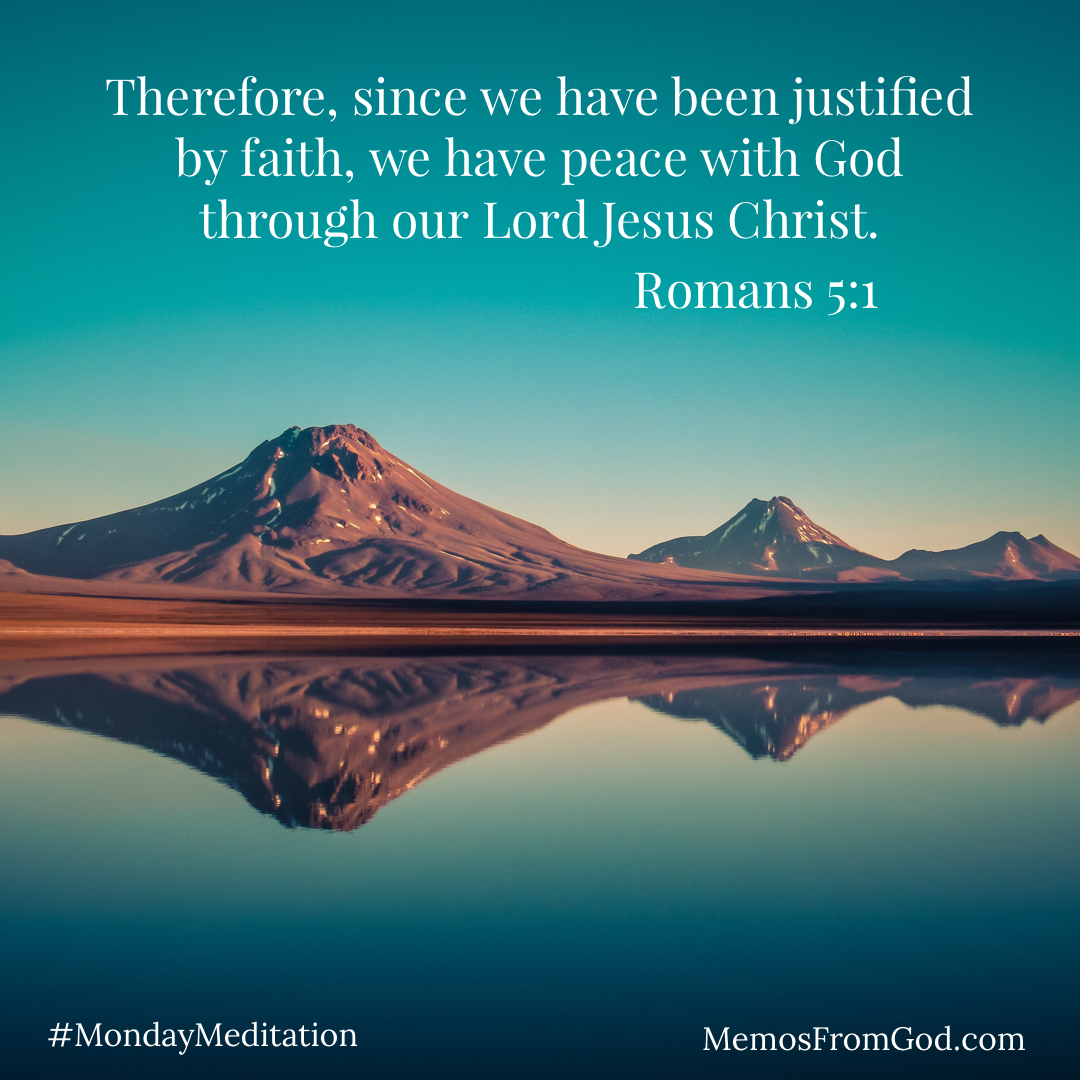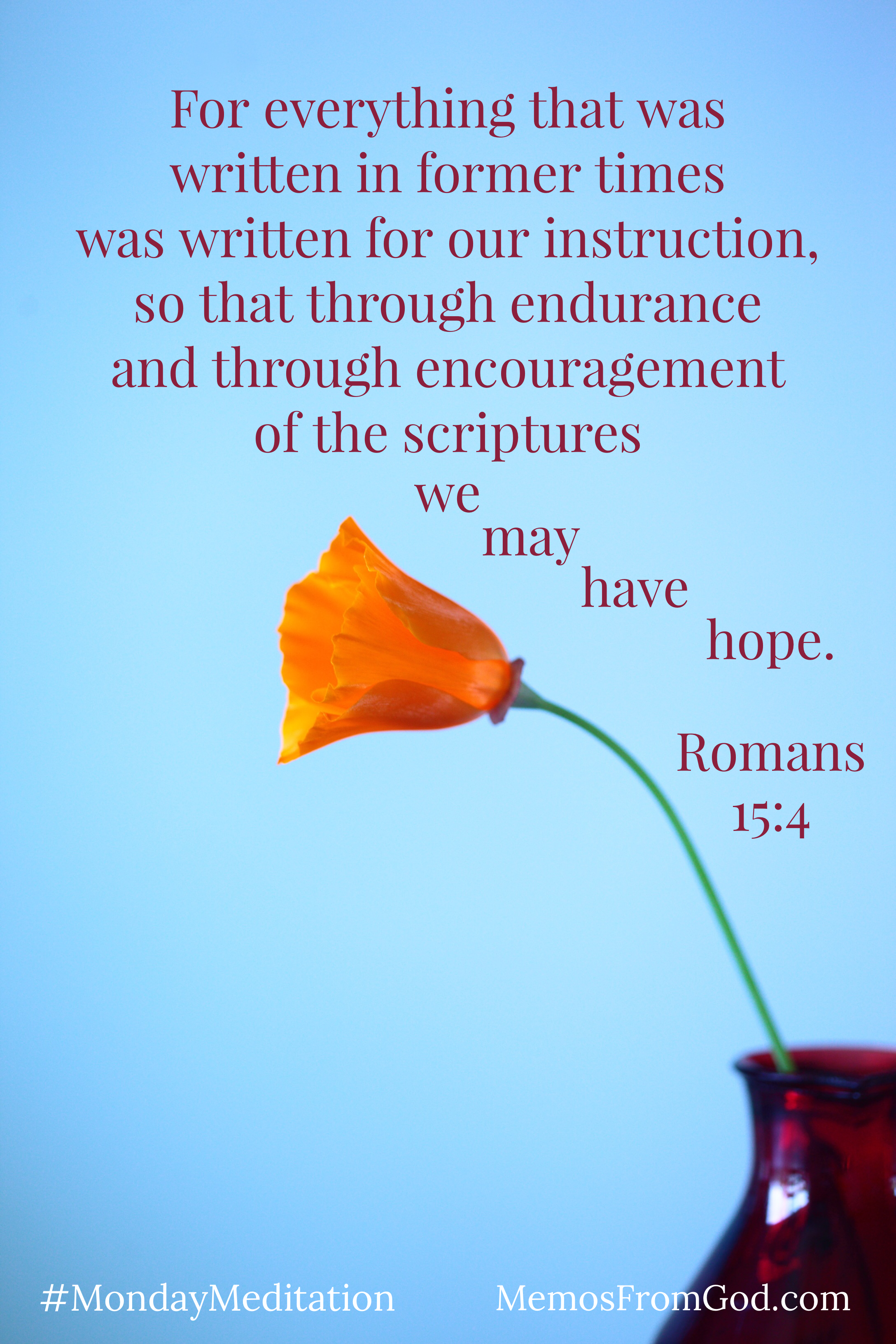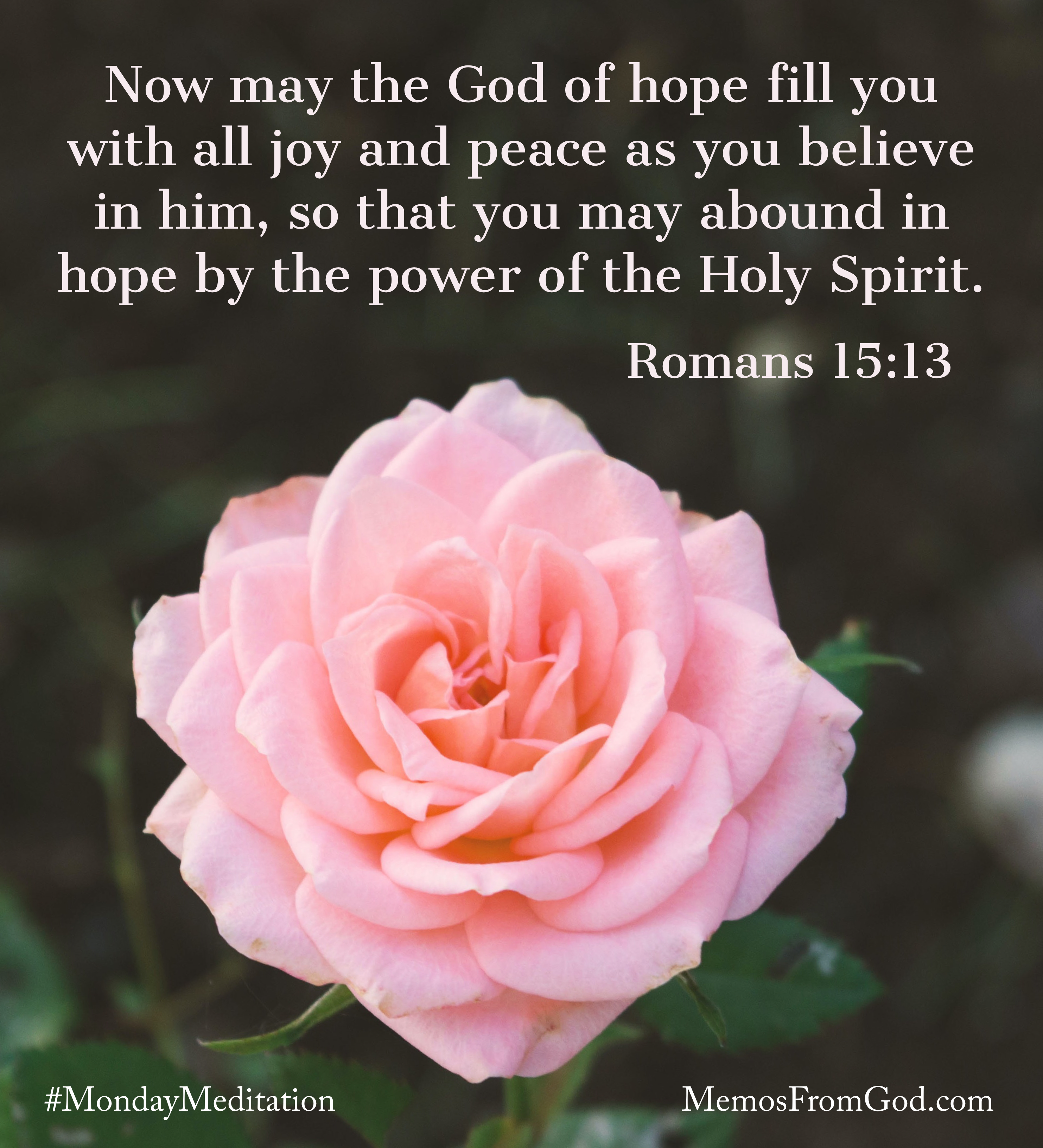 Today we begin a new theme for #MondayMeditation—hope. In challenging times, which this year has certainly been for most people, sometimes hope is all we have to hold on to. If that is true for you, I pray you won't lose hope, and I pray the verses that I share will be an encouragement to you.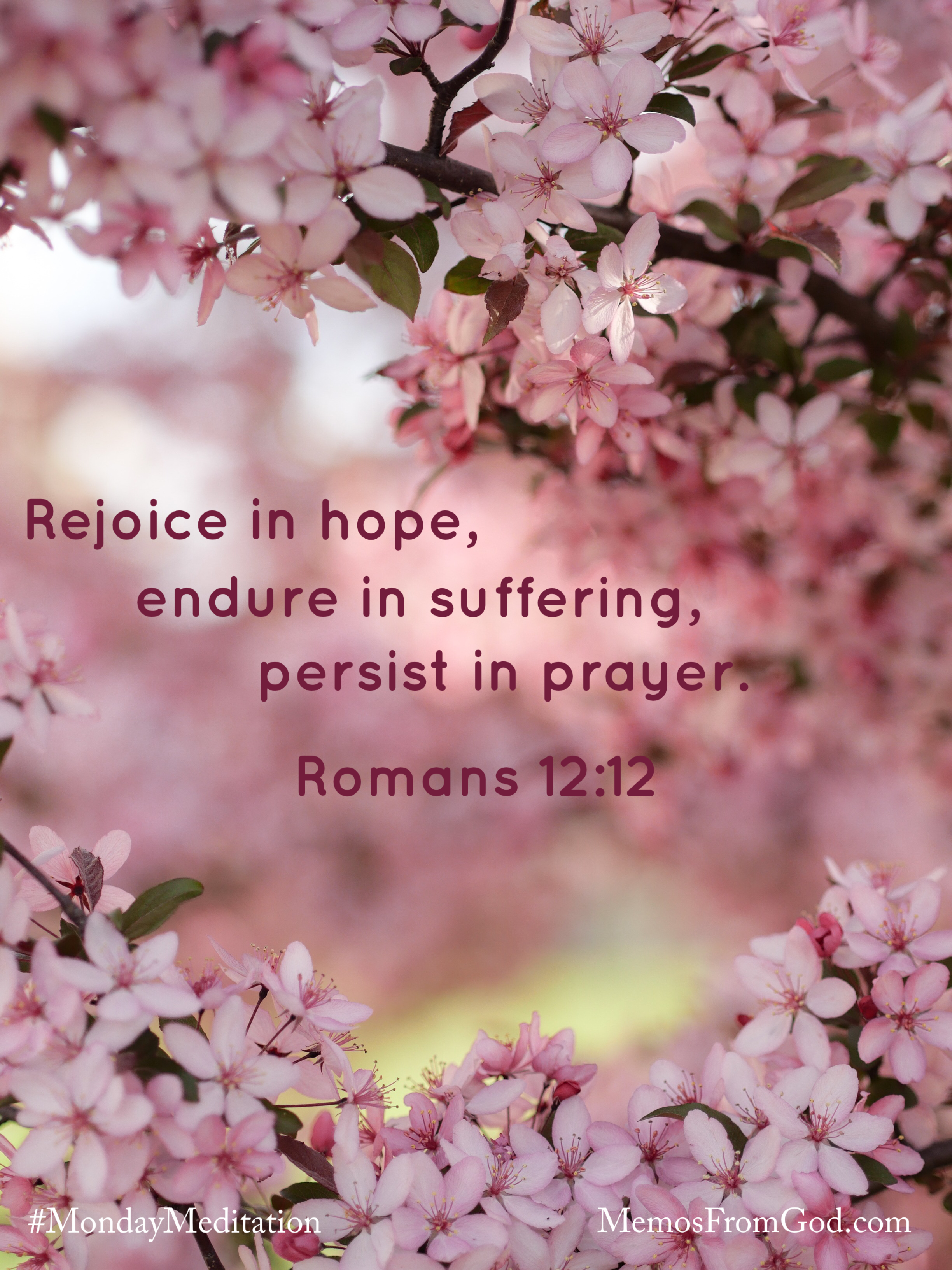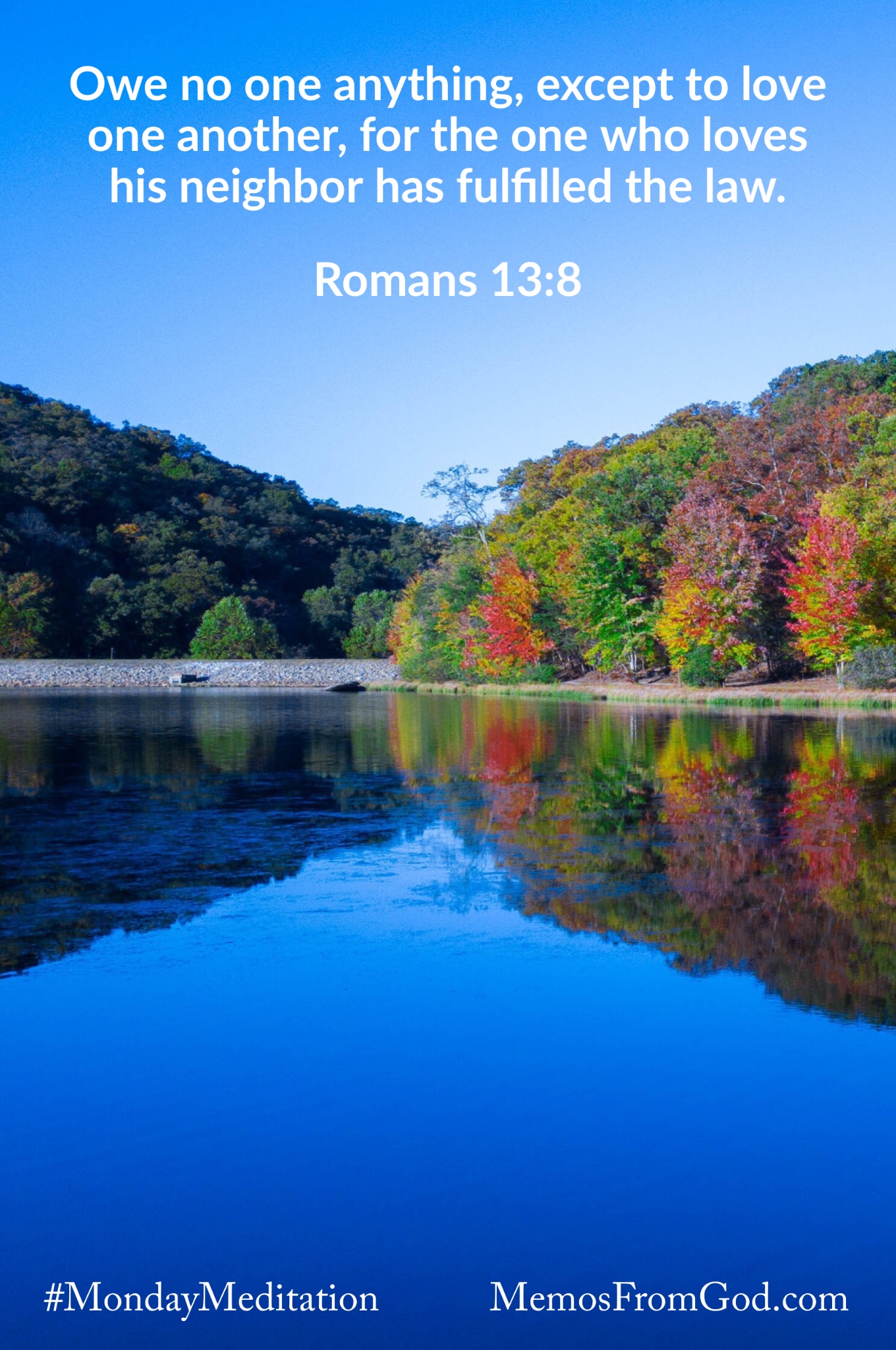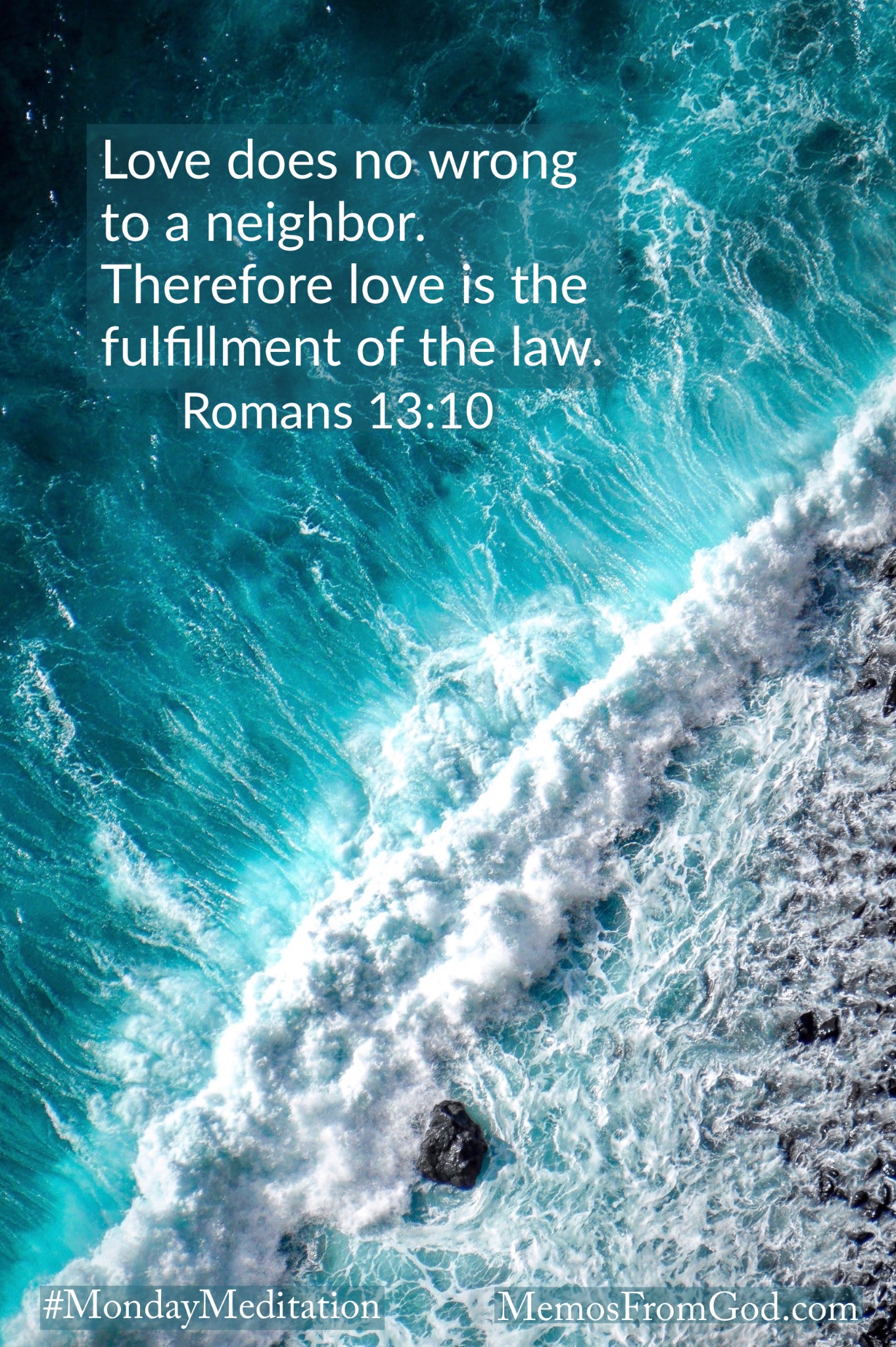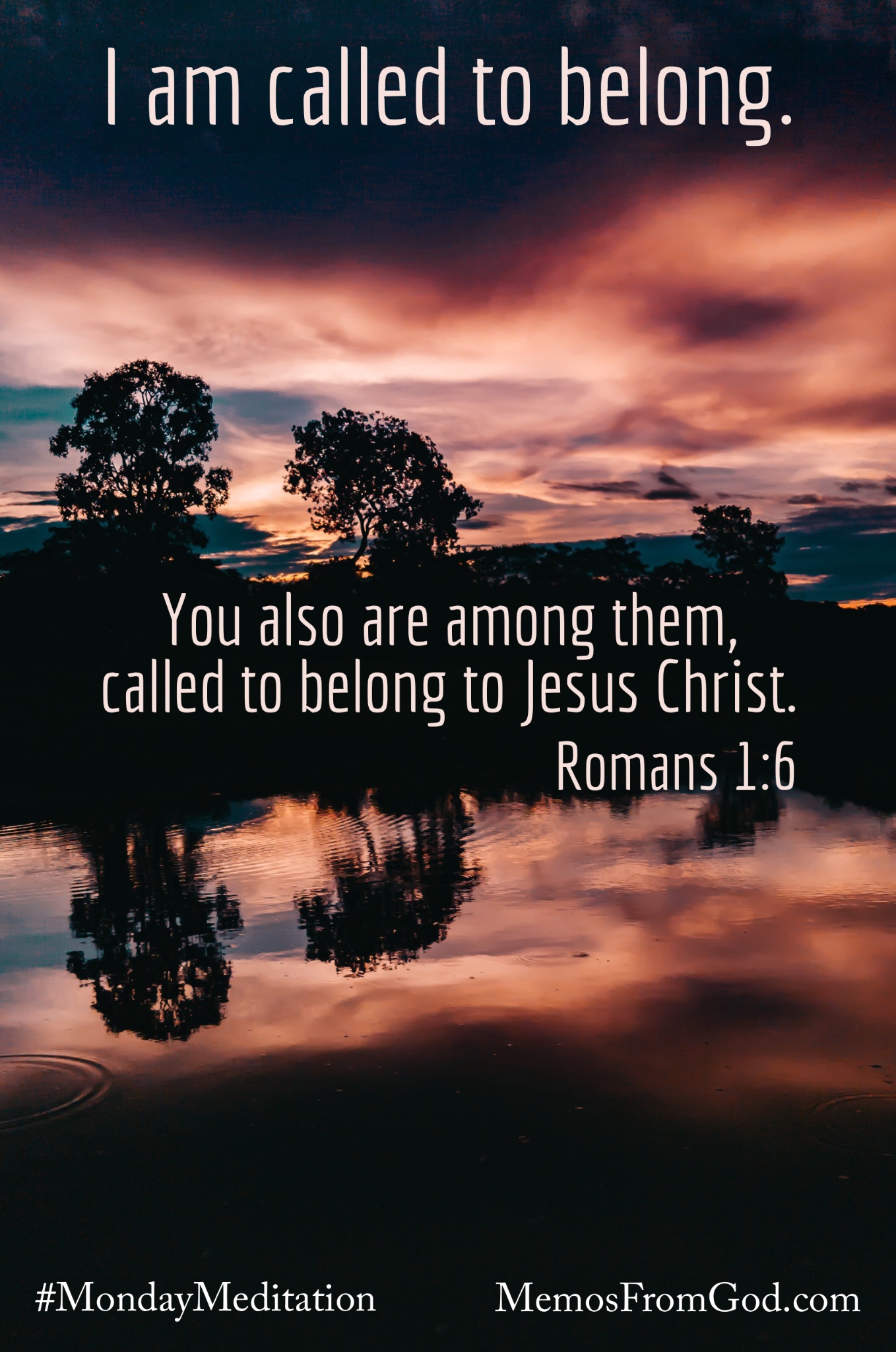 Some people in this world (like my mom) are sweet, kind, generous and helpful. They are friendly and polite to everyone. Other people (probably best not to give examples here) are mean, rude, intrusive, confrontational or just plain selfish. It's really easy to love people in the first category, but those in the second group tend to bring out the worst in our own character. We often want to treat them the same way that they treated us. This of course, besides being contrary to God's will, really doesn't help to improve matters at all.
Romans 12:19 instructs us not to avenge ourselves, not to plot ways to get back at our abusers for what they have done to us. That is not to say that we shouldn't find appropriate ways to end the abuse if it is ongoing. The most appropriate way to deal with these hurtful situations is to trust God with the outcome. If we try to do God's job for Him, we aren't allowing Him to defend us. If we allow Him to, He will help us to get through it, and He will decide what punishment the offenders deserve. We may not necessarily see that punishment, and it may not happen in the timing we would have chosen, but we have to trust God to know what He's doing. This requires having enough faith to believe that God is in control and that He loves us and wants the best for us.
Romans 12:20 tells us what we should do instead. If our enemy is hungry we should feed him; if he is thirsty, give him something to drink. Whatever he needs we should help to provide it. If we do this, we will heap burning coals on his head. I have heard and read various explanations of what is meant by the heaping of burning coals. Most commentaries agree that this expression represents the pangs of conscience our good deeds and acts of love will create in the offender. They will have feelings of shame and remorse because we have treated them so much better than they have treated us. Others explain that people in that era needed to keep their fires burning constantly to provide warmth and a source of heat for cooking. If their fire went out they would have to get burning coals from a neighbour to restart their fire. They would carry these coals home in a container on their heads. Therefore heaping burning coals on a person's head was a great kindness. Still others say that it refers to an old Egyptian ritual in which people carried pans of burning coal on their head to show their repentance.
I don't know which of those explanations is correct, but whichever it is, it is clear that we are required to be the people that God calls us to be, and not to stoop to treating others badly even if that is the way that they have treated us. We are not to hate, even when others are hateful. Our job in this world is to love. Jesus said that the two greatest commandments were to love God and to love others. (Matthew 22:37-40, Mark 12:29-31) Love leaves no room for anger or vengeance or hatred. (I Corinthians 13:4-7) This is the way that we will represent Christ's love to others. (John 13:35) As usual, this may not be an easy thing to do, but it is the right thing.
At the beginning of this new year, I am thinking about hope. As I have said before, Biblical hope is not wishful thinking, but a confident expectation that God will fulfill His promises to us. If we look carefully enough, we can find stories of hope all around us. The television programs 100 Huntley Street and Full Circle specialize in sharing stories of hope. If you were to ask your friends, most of them could share personal stories of hope—stories of redemption, of gain from loss, of family members going down a path that would lead to destruction, one that they couldn't see the way back from, but they did—somehow, miraculously—find their way back. No one, let me repeat that, NO ONE is without hope. What is impossible for humans is possible with God. (Matthew 19:26, Mark 10:27, Luke 1:37, Luke 18:27)
In Romans 8:24-25, the Apostle Paul states that it is in hope that we were saved. Let's be clear about this. We are saved through faith. (Ephesians 2:8) We must believe that what God has said, even though we do not completely see or understand it, is true, and we wait in hope until the fulfillment of all that He has promised. Matthew Henry has said, "Faith is the mother of hope."
In the meantime, we live in an imperfect world. We are surrounded by pain, sadness, frustration, injustice and suffering, and it's hard. Our hope is not yet complete. We do not see the end results yet; if we did, there would be nothing left to hope for. Earlier, (Romans 5:1-5) Paul states that our suffering produces endurance, which produces character, which in turn produces hope. All of the things we have gone through in the past have strengthened us, along with God's grace, to go through the things we are now facing. And we can rejoice in the hope of God's glory.
Do you feel uncomfortable praying out loud? In front of people? I know many people who do. Fear of public speaking is one thing, but when the public speaking is a prayer, isn't that even harder? Some people will do all that they can to avoid it, but when you have been asked directly to do so, it seems a little awkward, and unspiritual, to say no. Once you start praying, feeling self-conscious will only make it harder to find the right words, thus making you feel more inadequate. It's a vicious cycle.
The truth is, we often have similar problems even when we are praying quietly by ourselves. We know that we should pray, but we're not quite sure just how, nor about what specifically. We still have trouble finding the words. If we have just been diagnosed with a serious illness, or we are having financial or relationship difficulties, or if any of those things are happening to a loved one, what do we ask God for? Do we ask for healing or resolutions? Do we ask that we would become more like Christ through the trial? Do we ask that God's will would be done? As humans, we don't get to see the big picture. We don't know all the details of what God's plan entails. We don't know the end from the beginning. We don't always know what's best for us. We only know that we want help right now.
The good news is that God understands how we feel. He knows us better than we know ourselves, and He has promised us that when we don't know what to say, what to ask for, the Holy Spirit is here to help. Romans 8:26-27 tells us that the Spirit not only steps in to help us communicate with God in a way that is beyond our understanding, but also that it is always in accordance with God's will. Since the Spirit and the Father are one, the Spirit always knows the right thing to ask for.
But we don't get off the hook completely. Verse 26 says that the Spirit helps us in our weakness. It doesn't say that the Spirit sees that we can't do it, or don't want to do it, so He steps up and takes over. No, the word translated as helps is used only in one other place in the New Testament, and that is in Luke 10:40 when Martha asks Jesus to tell Mary to help her. Martha wasn't planning to quit and make Mary take over the meal preparation; she just wanted a little assistance. The Holy Spirit is not going to do our praying for us either. We need to start. We need to try. We need to express our prayerful thoughts the best way we know how. But, whether we are praying alone or in front of others, we can ask the Spirit to help us, and He will.