We've had a few difficulties with the registration process on this site. It was probably a combination of things, but it just wasn't working as it should, so we turned it off. That solved most of the problems, but it meant that some people who wanted to be notified of new posts weren't being notified. I hope that our newest solution will make things easier for all of us.
If you would like to be notified when a new post is published on this site, you will find a subscription form at the top of the right sidebar. If you are on a mobile device you may have to scroll down to find it. (See screenshot below.) Simply add your name and email address, hit subscribe, and then confirm your email address when the first email arrives in your inbox. This will not add you to any marketing lists, and your address will not be shared with anyone else. Aside from a short email to welcome you to the page, you will only be notified when a new post is added.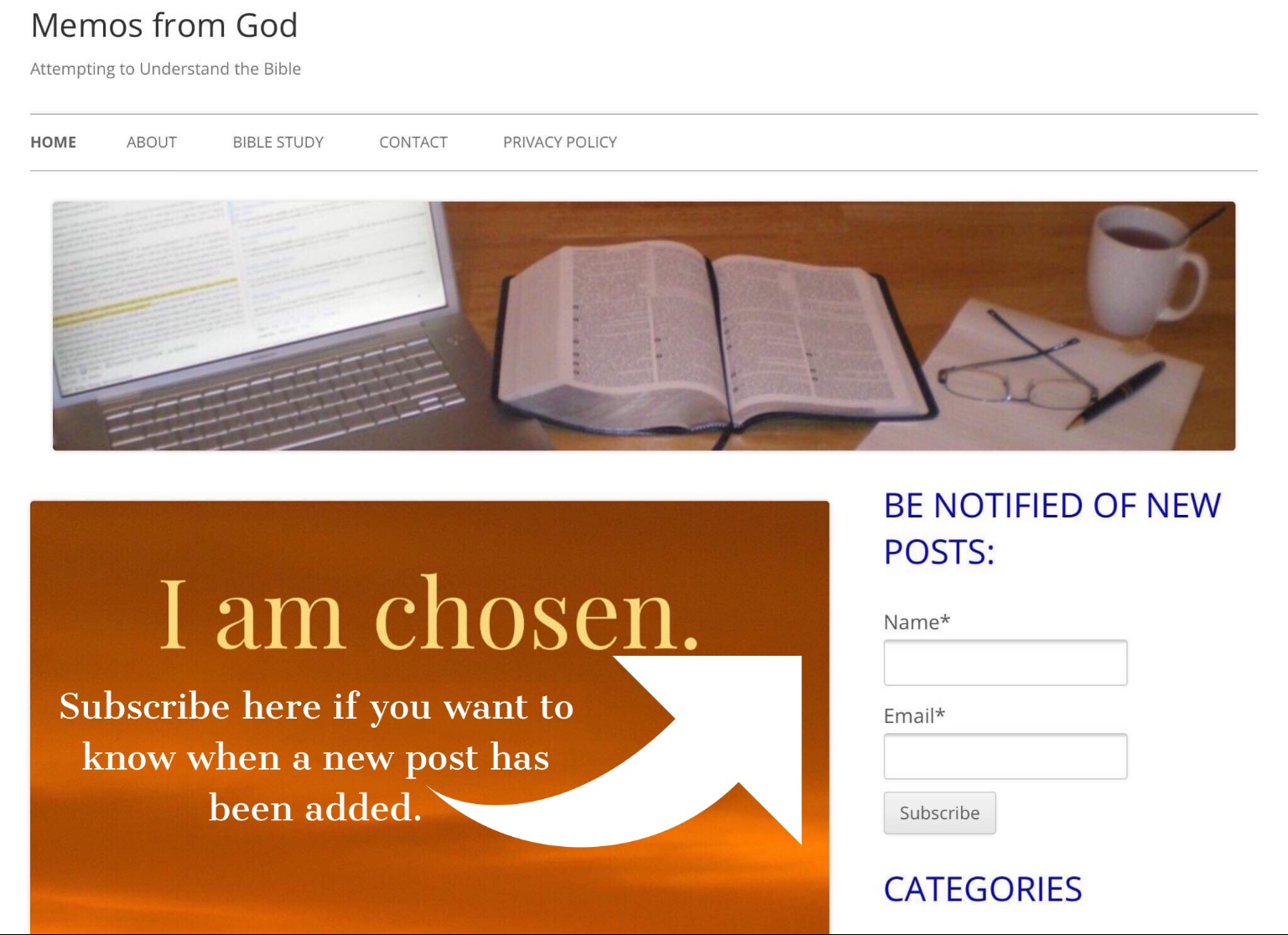 Of course, you are always welcome to just drop by anytime to see what's new, but if you would like a gentle reminder to spend a few moments meditating on God's Word on Monday morning, I hope this new subscription process will help you out.