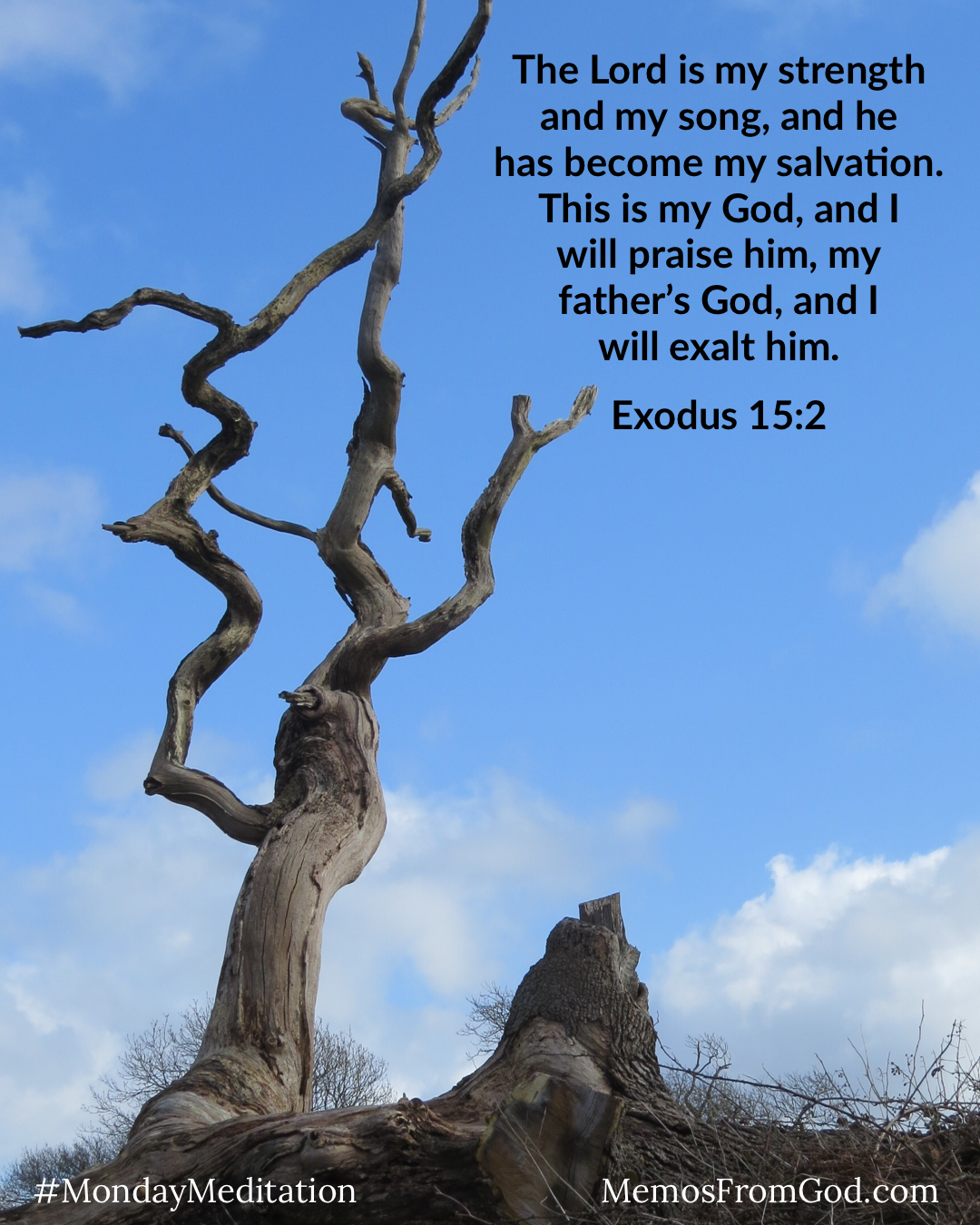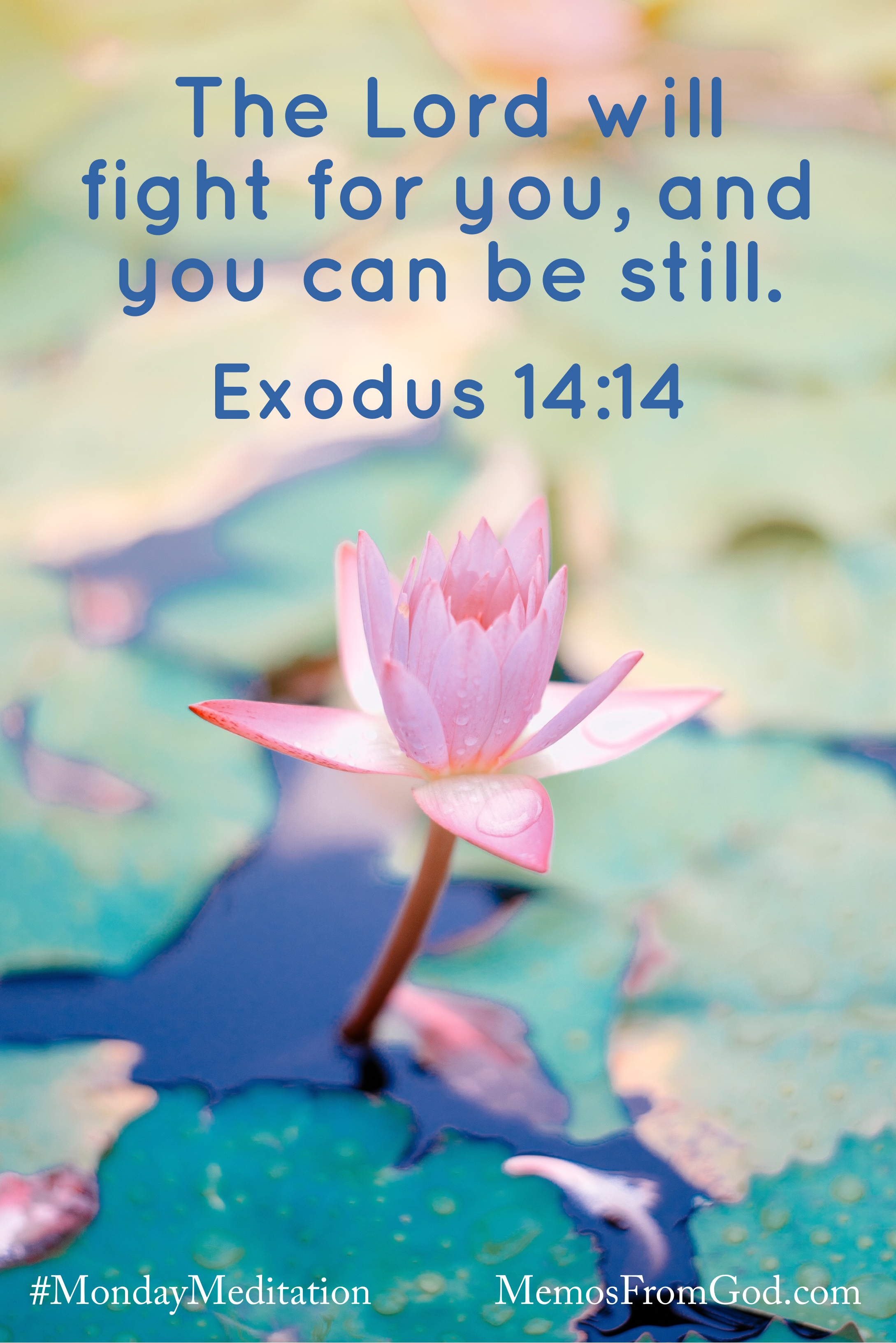 These days, babies' names seem to be chosen for their uniqueness. If it isn't a unique name, the parents will very likely find a new way to spell it. I suspect that this causes no end of trouble for the children themselves, but it does seem to be a trend. There are still some parents I know who choose names for their meanings, and that was what the ancient Hebrews did. Names represented the character of a person. Very often, although not always, people grew up to match the characteristics of the name they were given at birth. So when Moses asked God what His name was in Exodus 3:13, the answer wasn't just a collection of sounds to use to get God's attention. The name God gave Himself represented His character.
Let's take a moment to look at the context for this conversation. Generations before, Jacob, also known as Israel, had moved his family to Egypt during a famine so that Joseph, who was in charge of the food supply, could take care of them. Both Joseph and the Pharaoh who had been benevolent to them eventually died. The Israelites were still living in Egypt and working as slaves for the Egyptians, but God heard their cries of desperation. (Exodus 2:23-24) God had not forgotten the covenant that He had made with Abraham, and it was time to bring the Israelites back to the land they had been promised.
Meanwhile, Moses was out taking care of a flock of sheep, when he noticed a bush burning. He looked at the bush and noticed that it was not being consumed by the fire. Because he was paying attention, God spoke to Moses, and introduced himself as the one who had made a covenant with Abraham, Isaac and Jacob. And God told Moses that He wanted Moses to go and deliver the Israelites from their captivity in Egypt. (Exodus 3:1-10)
The first thing Moses thought was: who am I? What authority do I have to go and accomplish such a feat? (Exodus 3:11) Interesting, isn't it, how he looked at his own capabilities, and wondered how he would manage? Don't we do the same thing? So Moses questioned God, and God assured Moses that He would surely be with him. (Exodus 3:12) Moses was still uncertain, so he questioned God again. This time he asked God, "When the Israelites ask me who sent me, what should I tell them?" (Exodus 3:13) In other words, what name shall I call you? Understand that this wasn't the first time that the Israelites had referred to the God of Abraham, Isaac and Jacob by a name. It's just that Moses needed reassurance, and he wanted to speak with authority when he told the Israelites to leave all they had ever known and follow him out of Egypt.
The English translation of God's answer to Moses is, "I AM that I AM. Tell them that I AM has sent you." (Exodus 3:14) The verb, I AM, in the original language, is in the imperfect tense. That means that it is not only in the present, but continuing into the future. In English, if you said, "I am singing", which is in the imperfect tense, it would mean that you are singing right now and you are continuing to sing. So God is stating His existence, and indicating that it will continue. He emphasizes it by saying that this is His name forever and will continue to be His name to the last generation. (Exodus 3:15)
The name God gives Moses indicates that He is self-existent—not dependent on anyone else for His existence and therefore all-powerful—and eternal. Moses didn't need to worry about having to depend only on his own capabilities, and he didn't need to doubt that God would be there for Him. It was all in His name. We can have the same confidence. We haven't reached the last generation yet, and God is still all-powerful, eternal, and there for us.
The Israelites were slow learners. They had witnessed many signs and miracles attesting to the power of God, and yet they still had trouble believing. Exodus 7:14-11:10 recounts the ten plagues that God brought on Egypt to convince Pharoah to let the Israelites go. God led them out of Egypt, and yet when they got to a place where they appeared to be trapped on all sides (Exodus 14:2-3) they forgot that they could rely on the power and the love of God. We do the same thing all too often.
When the Israelites felt the Egyptians closing in on them, they became afraid and cried out. But they did not cry out for help in prayer to God; they cried out in sarcasm and complaint against Moses. (Exodus 14:11-12) They would rather continue to live in slavery to the Egyptians than to face the unknown and trust God to keep His word and bring them to the land He had promised them. (Exodus 13:5)
What was Moses' response to this outcry? He comforted and encouraged them. He told them not to be afraid, and that God would surely deliver them. God would fight for them; they needed only to be still. (Exodus 14:13-14) The end of verse 14 has been translated a few ways that give a slightly different interpretation. The NET Bible says, "and you can be still". This is a privilege: you don't have to worry or fret; everything is taken care of. The New Living Translation says, "Just stay calm." The New Revised Standard Version says, "you have only to keep still". Other versions say that they needed to be quiet or silent. In any case, the Israelites just needed to stand there and keep their mouths shut. It doesn't really seem like so much to ask, considering the solution that the situation called for, but you can bet that it was a challenge for them.
There are other passages in the Bible that tell us that we must be prepared, and that we need to not be lazy, but to earn our own way. (Proverbs 21:31, Proverbs 24:27, Proverbs 24:33-34, II Thessalonians 3:11-12) How do we know when we need to act or just wait on the Lord? The key, I think, is where we have put our attention. If we are focused on God instead of our circumstances, He will guide us, and He will give us peace. If we have ended up in a situation through our own bad choices, we need to ask Him for mercy and forgiveness, but if He has brought us into a situation, we can be sure that He already knows the way out. We need to trust Him. Remember that Peter was able to walk on water as long as he was concentrating on Jesus, but as soon as he started thinking about the strong wind, he began to sink. (Matthew 14:28-30) As my friend Ann Mainse would say, "Keep your eyes on Jesus; it's all about Him."