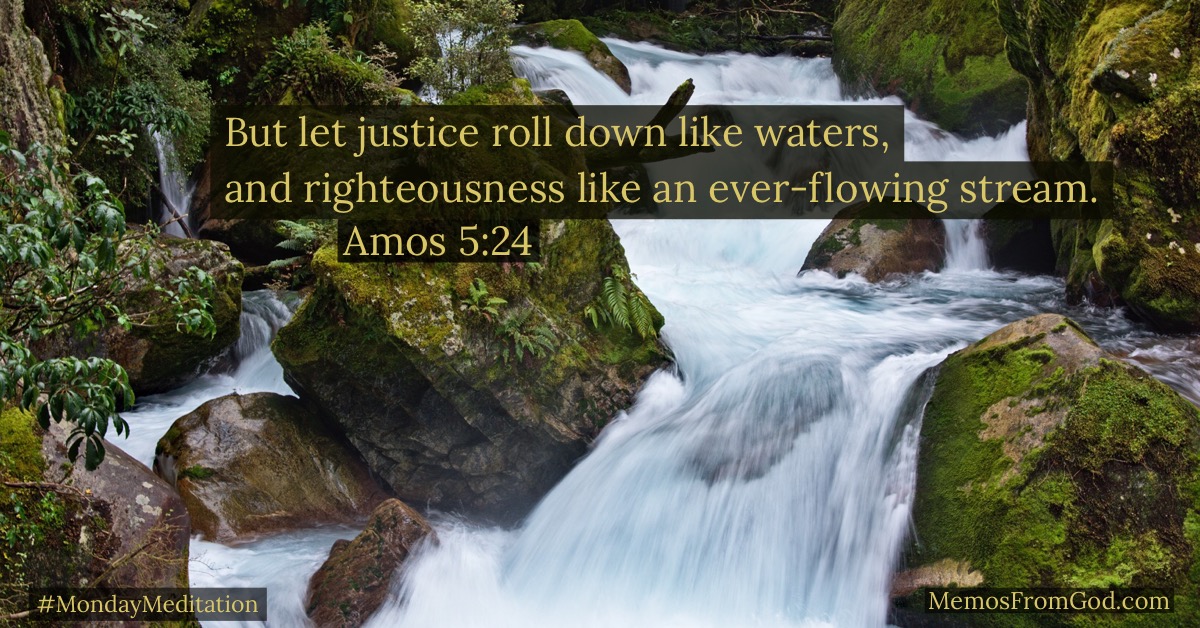 Today's post was written by Robert Driskell.
---------
Christians are often accused of wanting to force their beliefs on others, of wanting to make America a theocracy. A theocracy is defined by Webster as the, "government of a state by immediate divine guidance or by officials who are regarded as divinely guided".
Many Christians are rightly accused of trying to get the laws of the Old Testament installed as the law in America. These Christians recognize that the world would be a much better place if everyone lived according to the standards that God has given us. After all, He designed and created the universe; shouldn't He know best how it should work?
The problem is that there are many who think they know better than God how things should go. These people reject God and His plan for humanity. Nevertheless, there are some Christians who seek to force these non-believers to live according to God's plan, even if it's against their will. This is where the conflict reveals itself.
While living in a theocratic nation would make things appear better outwardly, it would only be a façade, an alteration of public behavior. Man's inner self would still be the same rebellious, sinful entity it ever was; it would just be better hidden. It is not merely the outward behavior of a person that needs to be changed, but the inward condition of the heart. When people are forced to obey laws, there exists within them an underlying spirit of rebellion just waiting for the opportunity to manifest itself. Ravi Zacharias writes that:
"All the rules in the world cannot change a heart or make a person righteous. Only as the spirit is touched by the Spirit of God does the soul rise in worship and true goodness flow." (Deliver Us From Evil, Ravi Zacharias, Thomas Nelson, 1997, p. 208)
We have also been provided a clear biblical example of the ineffectiveness of theocratic rule. The Old Testament record is full of instances of God's rule being spurned by His people. These same people who had received God's protection, deliverance, and presence turned to their own ways on several occasions.
The Bible makes clear that salvation does not come by observing rules and regulations (Romans 3:20-31; Galatians; etc). God's laws were given to mankind to show that His standards are too pure for us to consistently live by. They were to show us that we can't be good enough for God. They were given so that we would eventually come to the end of ourselves and acknowledge our desperate need for His grace. The ultimate example of His love and grace came in the person of Jesus Christ.
"Jesus gets to the heart--not to a set of rules that can be observed while the heart still rebels." (Deliver Us From Evil, Ravi Zacharias, Thomas Nelson, 1997, p. 208)
The Christian wants to spread the love, forgiveness, and fulfillment that can only be found in a relationship with Jesus Christ. They desire to see others moved by the love of God and, out of gratitude for what He's done for us, willingly seek to honor and obey Him.
When a person's heart is healed, their actions reflect that healing. This is how a society changes in the hearts of its people.
We should not want to force our beliefs on anyone. Love can't be forced.
Seek the LORD while He may be found; Call upon Him while He is near. (Isaiah 55:6 NASB)
Have you seen the recent Swiss Chalet commercial? A man and a woman are eating ribs. She has a massive smear of rib sauce on her face, and he has a tiny little speck on his. He wants to tell her, but he hesitates, trying to find the right words, trying to be polite. While he pauses, she says, "You have some rib sauce on your face." She was quick to point out his mess without paying any attention to her own. This reminds me of the parable of the speck and the beam from Matthew 7:1-5.
Jesus was teaching his followers not to judge. A lot of people use this passage to defend themselves against others who would correct them. They quote Matthew 7:1, but they often misrepresent the point. There are certainly times in our lives when we do have to use some judgement—to discern right from wrong, to settle disputes, to make good choices—but we should not use it to condemn others for things that we haven't been able to overcome ourselves. This is especially true of motives. We should not presume to know what is in another person's heart or to understand why they have chosen the path they have. To judge a person's heart is the responsibility of God alone.
Jesus uses hyperbole—exaggeration—to illustrate His point. Imagine, trying to get a speck of dirt out of someone else's eye. It's a very difficult thing to do in the best of circumstances. You need excellent lighting and a willing patient. Now imagine trying to do that if you had a beam the size of a tree trunk sticking out of your own eye. You wouldn't be able to get close enough to see the speck in your friend's eye. You would certainly need to deal with your own problem first. Before you judge another's heart, make sure that your heart is right. If it is, you won't need, or want, to judge. And make sure you have a lot of serviettes handy when eating ribs.
If you haven't seen it, watch the commercial here: