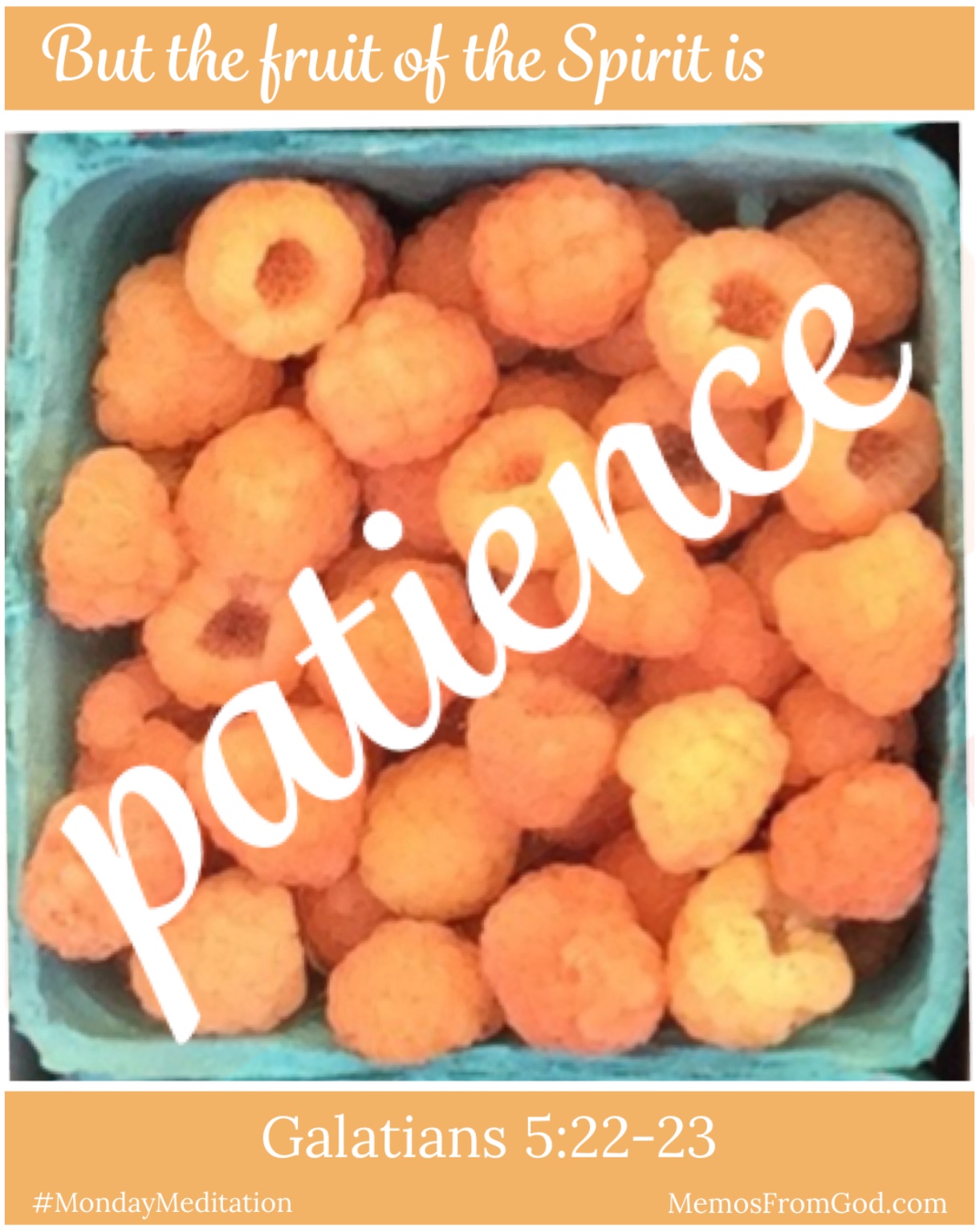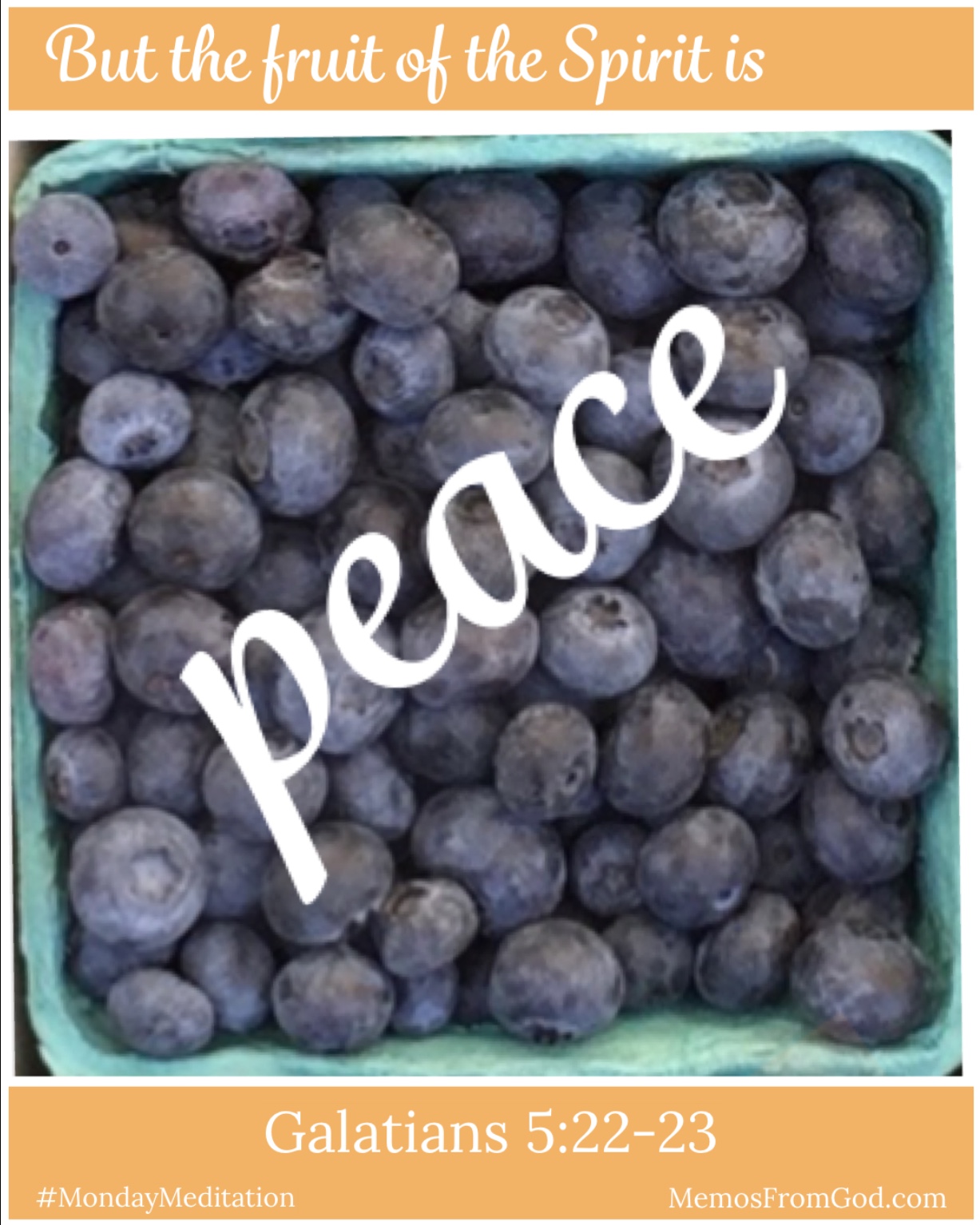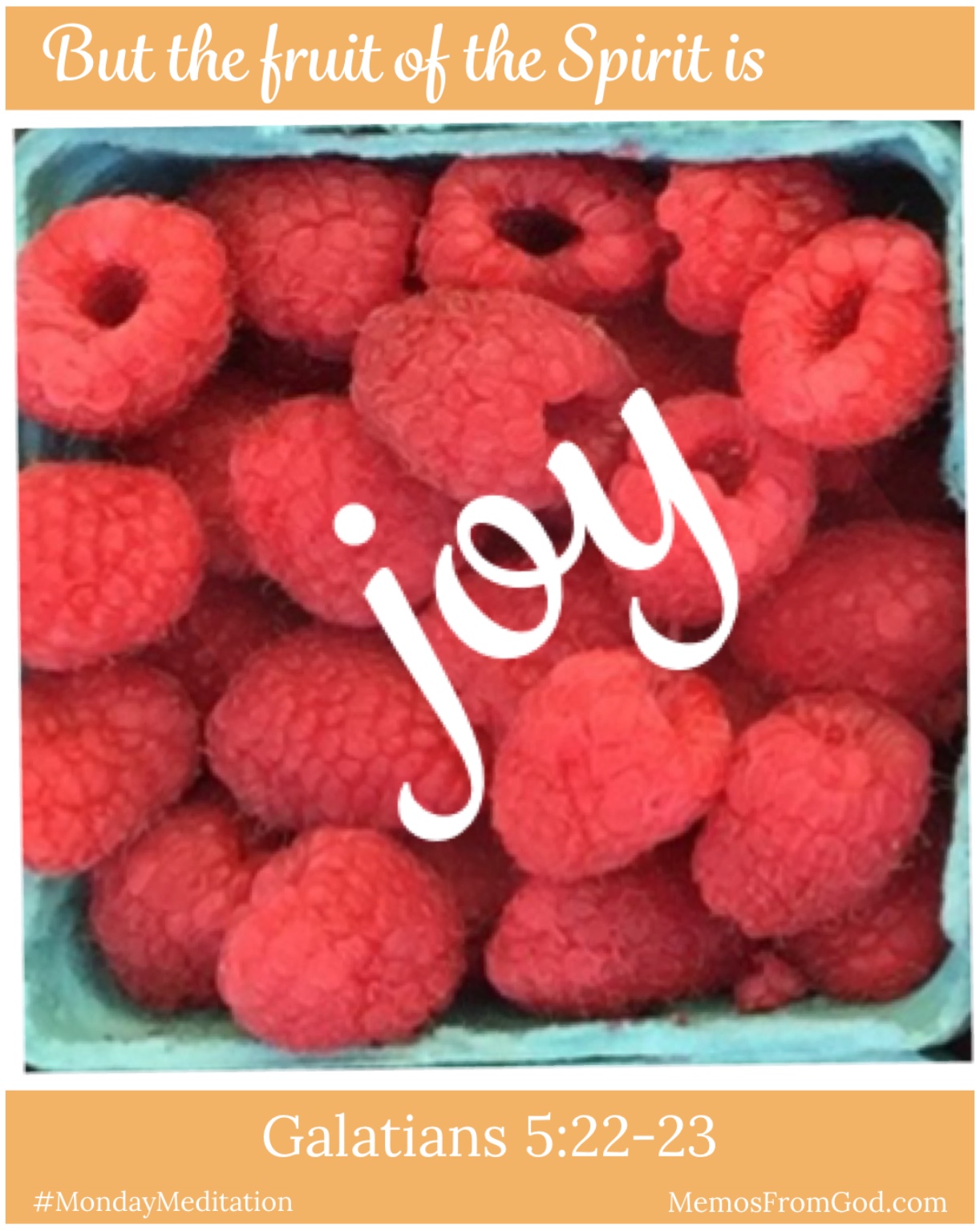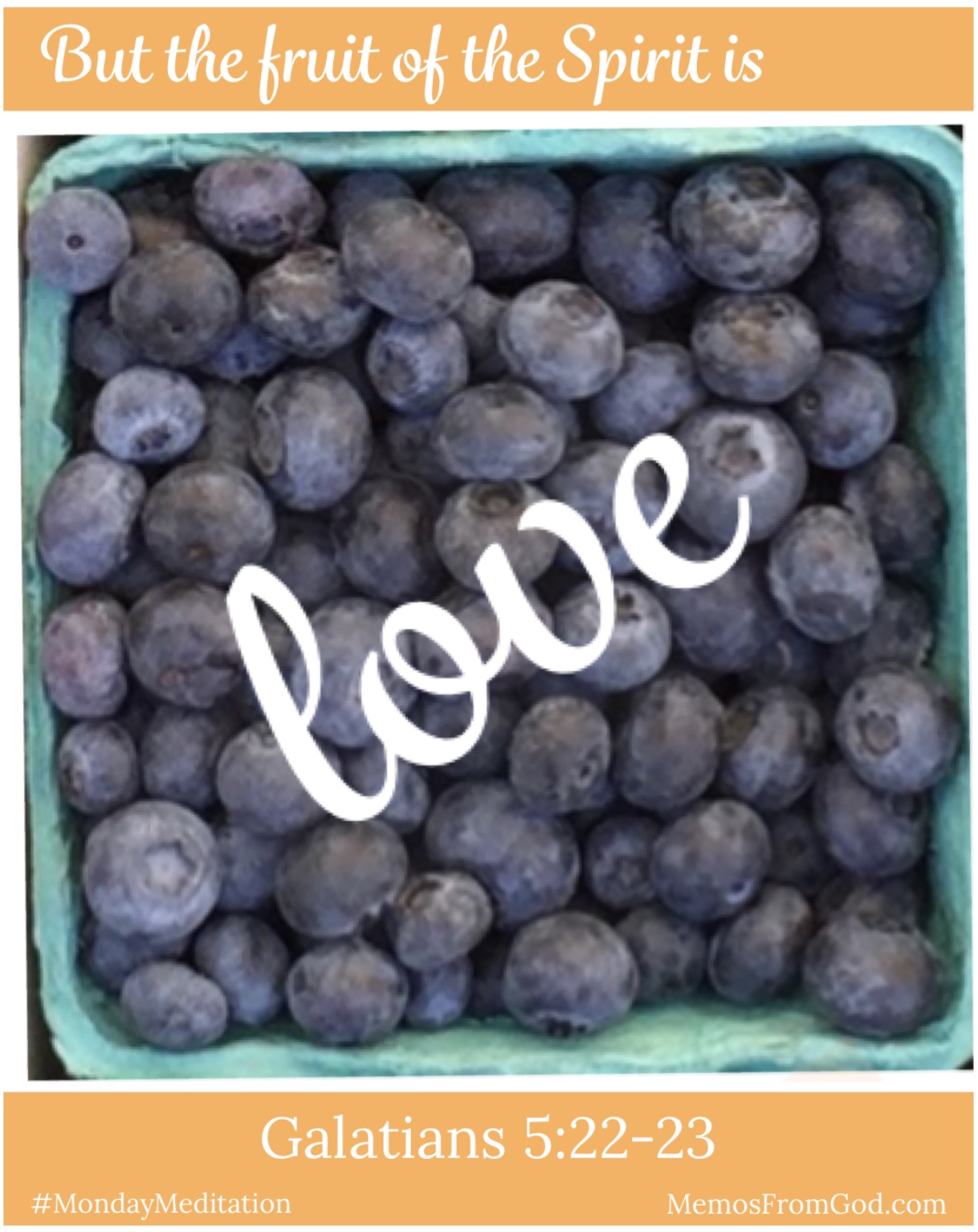 Here it is: the end of another summer. Not technically as far as the seasons go, and certainly not everywhere in the world, but here in North America just about all students have ended their summer vacation and have returned to school. Where I live, there are hints of autumn in the air lately too—wisps of coolness in the breeze, and leaves are starting to turn colour and fall from the trees. Our summer was dry and hot. It was wonderful for those who spent their time at the beach, but after a winter with very little snow, and spring with very little rain, the farmers were having a hard time getting their crops to grow. We have already been warned of higher food prices to come because the fields have yielded less fruit this season.
The same principal holds true for the fruit of our lives as well. What we feed our hearts and minds will determine the fruit we produce. Proverbs 11:30 says that the fruit of the righteous is like a tree producing life. Just as a tree produces fruit that sustains physical life, the fruit of a righteous person can sustain or improve spiritual life. We can be an encouragement or a comfort to others, but only if we have been fed enough ourselves. If we are weary, sick or disheartened, how can we find it within us to give hope to another?
There are several ways to feed your soul. You can read uplifting and educational books that will help your mind focus on the right things. Spend time with good friends who encourage you (but remember that they can't give continually to you without being recharged themselves). Take time to talk to those who have walked your path before you and allow them to share their wisdom. But the two most important ways are through Bible study and prayer. Spend time with God, and let Him replenish you. Let Him help you to grow into a tree producing life.
For the last couple of weeks I have been talking about various aspects of the passage of scripture found in John 15:1-17. Two weeks ago I spoke about John 15:13, and how the greatest act of love is to give up your life for another. Last week I spoke about abiding, remaining, in Jesus. (John 15:4-5)
This passage is the one in which Jesus tells the parable of the vine and the branches. The concept of healthy vines would have been very familiar to Jesus' listeners, since growing grapes was a common agricultural activity, and it would not have been the first time that the vine was used as an allegory. Just as it is necessary for a branch to be connected to a vine to survive and bear fruit, we need to be connected to Jesus in order to bear spiritual fruit, to do things that will bring glory to our Heavenly Father. In order to bear the best fruit though, we must go through the pruning process.
The term translated as "takes away" (John 15:2) can also have the meaning of "lifts up". If a branch was not producing fruit as it should, the gardener would lift it up to get more air and light and would prune away the dead wood of the branch. The word translated as "prunes" (John 15:2) has the meaning of "cleanses". Pruning is not limited to cleaning away the bad parts of the branch; it also sometimes requires removing good parts to allow for better, and removing better parts to allow for the best. When our Heavenly Father, as our gardener, cleanses parts of our lives by changing our circumstances, it is because He has a better plan for us. He is helping us to produce not only more fruit, but much fruit, (John 15:5) fruit that will have lasting spiritual value, and will glorify God.
In last week's post I talked about the greatest love that one person can have for another, and that we are commanded to have that kind of love. Love can be commanded because it is not just a warm, fuzzy feeling, but an act of the will. That doesn't mean that it wouldn't be easier with the warm, fuzzy feelings, but we are nevertheless commanded to love. How can we do it if we don't feel it?
The answer is found in verses that precede last week's passage, John 15:4-5. It is simple and complex all at the same time: abide. That is the word used in many translations. Many others, including the NET Bible (the version you see when you scroll over a reference in this blog) use the word remain. Remain is used 12 times within verses 4-16. (John 15:1-17) Jesus says, "Remain in me, and I will remain in you." (John 15:4) We cannot bear fruit unless we remain in Him. That does not mean that we are completely helpless. There are a lot of people in this world who do not acknowledge Jesus at all, but who still manage to function. Some are quite successful. But nothing we do will have lasting spiritual value, eternal value, if we do not abide in Him.
How do we abide, remain, in Jesus? John 15:7 gives us the clue: if His words remain in us. The best way for us to remain in Jesus is through scripture reading and prayer, prayer that includes taking time to listen and allowing the Lord to speak to our hearts. Any strong relationship requires time and attention, not just a quick hello (or call for help) now and then. It is by building this close connection that we will bear much fruit--accomplish deeds of eternal spiritual value--and bring honour to our Heavenly Father. (John 15:8)
I love to listen to people give their testimonies and to hear how their lives have significantly changed because they have given their hearts to Jesus. Some of them recount pretty dramatic transformations—conversion from a life of crime, freedom from drug or alcohol abuse or other harmful ways of living. For some, they found freedom from their old desires the instant they accepted Jesus. Sometimes people have changed their entire focus in life, from being high finance, career-oriented business people to becoming missionaries for the poorest of the poor in Haiti or sub-Saharan Africa.
II Corinthians 5:17 tells us that if we are in Christ, we are a new creation—the old has gone; the new has come. Of course, such remarkable changes as the examples listed above are not always evident in every person who becomes a follower of Christ. For one thing, they may not have found themselves in such a dramatic position to begin with. Some of us work at putting our old habits behind us every single day. And very often we feel like we have failed because we keep fighting the same battle over and over again. Contrary to what some people imagine, life doesn't become sweet and easy just because you decide to follow Jesus. As a matter of fact, sometimes it gets a lot harder because Satan gets a little upset when we change sides. So we will always have the battles to face. (John 16:33) The good news is that God isn't surprised at our imperfections. He already knows all about them, and He doesn't condemn us. (Romans 8:1) Jesus took all the punishment for all of those imperfections when He sacrificed Himself on the cross. Our penalty has been paid, and God loves us like He loves His own Son. There is absolutely nothing that we can do that can separate us from His love, (Romans 8:38-39) even if we make the same mistakes over and over again.
Becoming a new creation does not necessarily mean an instantaneous transformation from our personalities and habits. It means that we see Jesus, ourselves and other people differently, (II Corinthians 5:16), and because of this we strive to be the people that God wants us to be. (Ephesians 5:1) Our choices are based on different priorities, and we keep doing our best to make the right choices even if it is a challenge. It might take a lot of time and a lot of hard work, but there will come a day when the battles are over, and the creation that God envisioned us to be is complete. The effort will be worth it.
Preparing to compete in the Olympic Games takes a great deal of training and self-discipline. The Isthmian Games that took place near the city of Corinth were very similar and were well known to Paul's readers. Therefore Paul knew that they would understand the symbolism he used to make his point in I Corinthians 9:24-27.
There was no legal requirement, then or now, that anyone should have to run a race or compete in any other athletic competition. Why then did people do it? Why did people put so much time and effort into training for the events? Once an athlete committed to competing in the Isthmian Games, they were required to go through a ten-month training program. Olympic athletes generally invest much more time than that. Obviously they see some value in exercising that much self-control. Living the Christian life is like running a race, or preparing for an athletic event. We don't need to do it; we can choose not to, but if we want to and if we see value in doing so, some self-control will be needed. The good news is that in the Christian race there is more than one winner.
Paul saw the value of exercising self control in his Christian life; he had a more important goal in mind than that of his own comfort. He knew that by living in a way that was pleasing to God he would be qualified to tell people about the saving grace of Jesus Christ. Because of that grace, we have freedom, but we should not use our freedom to live selfishly. Living to satisfy our own desires can send the wrong message to those who don't know Christ and cause them to be confused or to reject belief in God. This is what Paul meant by subduing his body so that he would not be disqualified. If we have accepted Christ's sacrifice and His gift of salvation, we no longer live under religious laws, but under grace. This of course does not mean that we should give in to sin. (Romans 6:15) By having self-control, we can focus on more important, more eternal matters and be an example to others of the qualities that are found in Christ.
Like all other elements of the fruit of the Spirit that we have discussed in this series, the way to have more self-control is to have more of the Holy Spirit. But to have more of the Holy Spirit we need to spend more time with God, in Bible study and prayer. For most of us, that takes some self-control.
Gentleness is not something that I've ever been known for. I have to say that as I get older, I have mellowed considerably, but I'm still not sure I would be described as gentle. When I was younger, and I felt wronged, I would always fight back; I didn't know how to just let it go. My husband calls this my heightened sense of justice. The fact that gentleness didn't come naturally to me, however, was no reason not to work towards the goal of being more gentle, for the Bible instructs us to. We are told to be gentle (Ephesians 4:1-3, Titus 3:1-2, James 3:13, I Timothy 6:11, Proverbs 15:1, II Timothy 2:24-26, Philippians 4:5) just as Christ is gentle. (Matthew 11:29)
In the early verses of Matthew 10, Jesus sent His disciples out to the people of Israel to preach that the kingdom of heaven was near. He gave His disciples the authority to heal the sick and to cast out unclean spirits. He instructed them about what to take with them and what to do when they entered or left a town, and He warned them that it would be dangerous for them. In the Bible in Basic English translation, Matthew 10:16 is worded this way: "See, I send you out as sheep among wolves. Therefore be wise as serpents, and as gentle as doves." Other versions use the word harmless or innocent in place of gentle, but the point is still the same. To be gentle means to be pure and innocent. Even though they were going to face persecution from the world around them, the disciples were not to retaliate. They should not be naïve about the dangers, but they should not contribute to them either. The most they could do would be to shake the dust from their feet as they left the town. (Matthew 10:14) Let it go!
With gentleness, as with all the elements of the fruit of the Spirit, it is good to pursue the goal of having more in your life, but the only sure way to have more of the fruit of the Spirit is to have more of the Spirit. If you have a problem with gentleness, or more specifically not enough of it, pray. Ask God to fill you with more of His Spirit so that you may have more of the fruit.