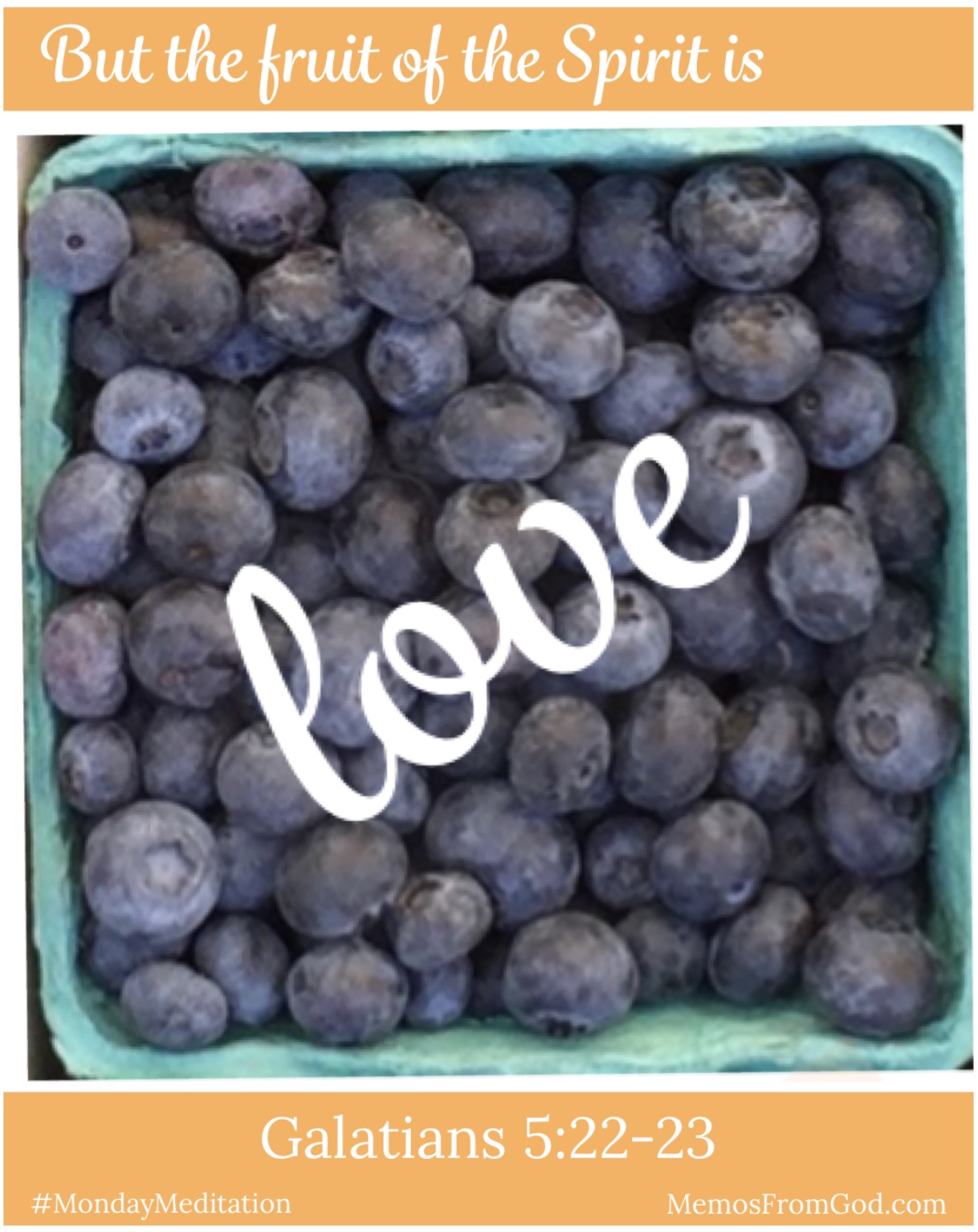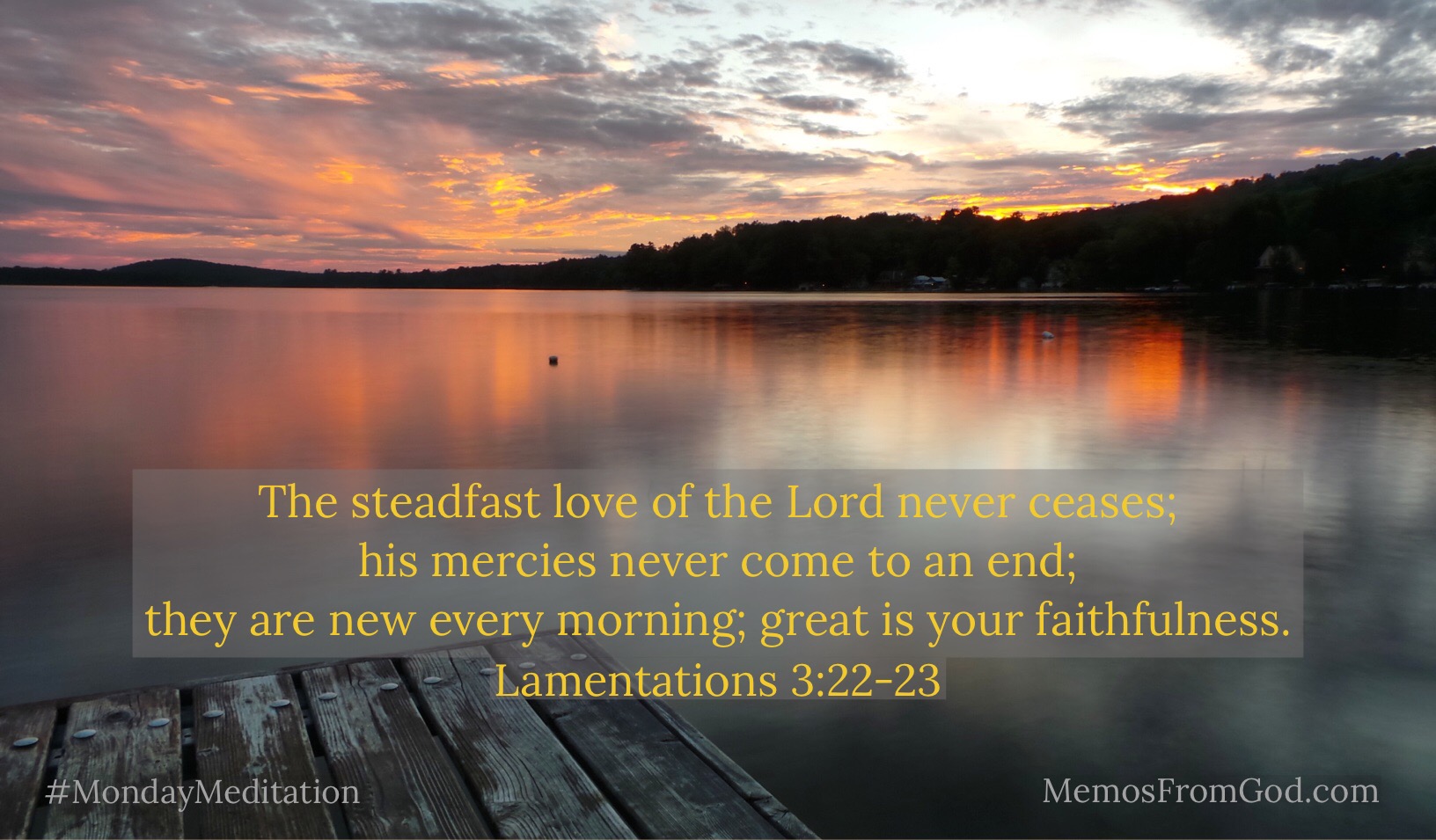 Long-time readers of this blog will know that Rusty Wright has contributed many articles to it over the years. Some have been co-written by his wife Meg Korpi. I was very sad to learn that Meg has passed away after suffering with cancer for the last few years. Today's post is a tribute to her, written by Rusty, and shared with permission.
---------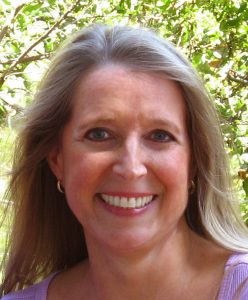 Recently, when my wife, Meg Korpi, was dying of cancer, a longtime friend offered some advice I'm really glad I heeded.
"Hutch" Hutchins told me I should write a tribute, expressing what she's meant to me and how much I love her. I should frame it, give it to her, and read it to her personally.
Meg was on home hospice care after a three-and-a-half-year struggle with ovarian cancer. I was her primary caregiver – a demanding, 24/7 responsibility – and was reeling with exhaustion. But his advice clicked. I read the tribute to her on May 21, our 16th anniversary.
It had a very positive effect…calming, soothing. She seemed at peace, contented, with brightened spirits. It was one of her last lucid days before dying a month later.
Tribute to a rare jewel
Meg was a rare jewel. In her wedding vows, she had said she wanted me to feel like "the most blessed man alive to be married to" her. I did. In this tribute, I told her that in her, God gave me:
• A gorgeous bundle of fun, adventure, character, and faith
• A godly woman who walks closely with Him
• A faithful friend – my very best friend – and companion
• A keen mind to help me think through life's sometimes perplexing issues
• A wise counselor with sound advice at crucial junctures
• A determined spirit to prompt me to reconsider my course when needed
• A sweet lover (Whew!)
• A fun woman, whose sense of humor brings delight. I love to laugh with you!
Thank you so, so much for loving me unconditionally; for honoring and respecting me; for caring and encouraging; for listening to my heart; for sharing my joys and hurts; for looking out for my interests; for being there through good times and bad; for facing life with me as long as we both shall live.
I love you very much, and am eternally grateful to be your husband.
* * *
Lots of laughter
We loved to laugh. As world travelers, sometimes we laughed about language translation complexities.
60 Minutes television veteran Mike Wallace, speaking through an interpreter, once asked former Russian president Boris Yeltsin if he weren't being a bit "thin skinned" in his sensitivity to media criticism. The interpreter goofed, telling Yeltsin that Wallace had said, "You are a thick-skinned hippopotamus."
Shortly after we married, a speaker at a Miami meeting I attended told of efforts to translate a biblical love poem into the language of a Kenyan tribe. The phrase, "Your beauty is like that of the lily," did not connect with the rural East Africans, for whom lilies were mere cattle fodder. Their culture highly esteemed the cow, not the flower. On the advice of tribesmen, the translators rendered the romantic phrase: "You are a black cow in a herd of spotted cattle."
The speaker relating this tale suggested I use that compliment on my new bride, without explanation. Since Meg was returning to California from Philadelphia that evening, I left the cryptic greeting on our home answering machine. A few hours later, my Miami phone rang. Her first words: "And you are a thick-skinned hippopotamus!"
Most important lesson
At her memorial celebration, I presented all this, then briefly noted a conviction we shared deeply, the most important thing I've ever learned. I'm indebted in many ways to my Jewish friends and their heritage for it.
One ancient Hebrew book describes Job, who, despite his slew of troubles, affirmed, "I know that my Redeemer lives." (Job 19:25) That gave him hope.
A skeptic in my youth, I didn't believe my Redeemer lived. I thought it was a fairy tale. Then, my first year at Duke, I heard a lecture about Jesus' Resurrection evidences, given by Bob Prall, who later became my mentor. Jesus was executed and declared dead, wrapped like a mummy, placed in a tomb. A huge stone covered the tomb's entrance, which Roman soldiers guarded. Most of his disciples fled in fear.
Sunday morning, the stone was rolled away, the tomb was empty, but the grave clothes were still in place. Jesus appeared alive. Frightened disciples became martyrs because they believed he had risen.
Attempts to explain this away didn't work for me. The guard was too powerful, the stone too heavy, the disciples too timid. I realized it was true. Jesus had successfully predicted his own Resurrection. If I could trust him in areas like this where I could test him, I had grounds for trusting him in areas where I couldn't test him, such as eternal life and how to obtain it. He said, "I am the resurrection and the life. The one who believes in me will live, even though they die." (John 11:25)
Comforting? True?
Is it comforting to me that I'll see Meg again and spend eternity with God? Absolutely. But it's only comforting because I believe the evidence indicates it's also true. If it weren't true, it wouldn't be comforting.
I realize this is a controversial subject, and you may not agree. If you've not examined the Resurrection evidences, may Meg and I gently and politely encourage you to take a look? Lots of good books and websites present them. Our own site – which Meg designed and built – also presents them. RustyWright.com
We know our Redeemer lives. We hope you can as well.
And…I love you, Sweetheart.
* * *
You can visit Lasting Memories for more on this remarkable woman, including a lovely 5½ - minute memorial presentation of Meg's life (images and music; put together by several family members).
Rusty Wright is an author and lecturer who has spoken on six continents. He holds Bachelor of Science (psychology) and Master of Theology degrees from Duke and Oxford universities, respectively. www.RustyWright.com
Today is Ash Wednesday, the beginning of Lent. Traditionally people give things up for the forty days before Easter, but I want you to get something instead. I want you to get closer to Jesus, to become more familiar with God's Word, to feel more of his love. (Coincidentally, that is the purpose of fasting too. Every time you refrain from indulging in the luxury that you usually have, it makes you think of why you are doing it, and makes you thankful for Christ's sacrifice for you.)
In previous posts, I have talked about reading plans, and how following them can bog us down and make us feel guilty when we don't keep up. This is especially true if your goal is to start in Genesis and read through the Bible in one year. A lot of people never make it through Leviticus. However, I have also constantly said--and it's the whole reason this blog post exists--that we need to read more of God's Word. We don't have to do it in a particular order, or at a particular rate, we just have to do it more.
What I am proposing to you today is kind of a compromise between those two options. Today I received an e-mail from Margaret Feinberg. She and a few others have joined together to do the #LentChallenge. The challenge is to read the four gospels--Matthew, Mark, Luke and John--during Lent. That's 89 chapters in 40 days (Sundays aren't counted in the fasting schedule), so just over two chapters a day. If you think that's more than you can do, aim to read through one of the gospels. Pick whichever one you like best, for whatever reason. Just spend some time reading about, thinking about, praying about the life of Jesus. Once you understand his purpose for coming to Earth, and his reason for going to the cross, you will be overwhelmed by how much he loves you. If you do this, Easter will become more meaningful than you've ever imagined.
Margaret has a reading plan that she'll send you if you sign up for the RSS feed at her site. Or, if you have the YouVersion app, you can search for a plan that suits you, using the keyword "Lent" or "gospels". YouVersion has a plan that will take you through all four gospels in 30 days, so you will have a few days of grace if you choose that one, and the app makes it easy to catch up. I am currently using YouVersion's chronological plan for reading the Bible through in a year (no I didn't start in January), and I just happened to reach the beginning of the gospels yesterday. (It's day 274.) Since it's chronological, I'll be alternating between the gospels as I go, but I should arrive at the same destination just at the right time. Whatever plan you use, my challenge to you is to make reading the gospels during Lent your goal. If you would like to share with others who are doing the same, use the hashtag #LentChallenge.
May you be filled with God's unfathomable love this Easter season.
Today's post was written by Rusty Wright.
---------
Want an alluring love story for your Valentine's Day movie date? US filmgoers have distinct options this season.
Much-discussed Fifty Shades of Grey is based on the erotic novel that's drawn countless bookclubbers into lip-biting, toe-curling ecstasy. Trailers promise mystery, pleasure, bondage, and pain.
Old Fashioned takes, shall we say, a somewhat different approach. Boy meets girl. Attraction is mutual, but they focus on romance with respect, even chivalry. Both have painful pasts that influence their feelings and decisions. Each struggles to know the other and to discover whether they should forge a future together.
"Girls Gone Wild"
In Old Fashioned, writer/director Rik Swartzwelder plays Clay, a former party animal who produced "Girls Gone Wild"-style videos, but eventually wearied of empty and broken relationships. He's determined to treat women with respect and honor, patiently wait, focus on head and heart before body. A nice guy who occasionally hides behind sometimes quirky relationship rules to protect himself from vulnerability and pain.
Enter Amber (Elizabeth Ann Roberts), a free spirit who rents the apartment above Clay's antique shop, then creates repair needs as excuses to spend time with her cute landlord/handyman. Surprised and puzzled by his platonic convictions, she longs to explore his mind and heart, but meets resistance. Her persistence plus a friend's intervention start them courting.
Navigating relationship complexities
The film traces two wounded souls navigating relationship complexities. Turns out Clay's profligate-to-platonic transformation involved a Bible, a gift from a former love interest. Amber asks about his favorite parts of the book. Clay refers to an assertion about life change: "Anyone who belongs to Christ has become a new person. The old life is gone; a new life has begun!" (II Corinthians 5:17)
"Don't...tell me you found Jesus?" asks a skeptical Amber on another occasion. "More like he found me," explains Clay.
Sex, of course, is a powerful drive, as Fifty Shades' popularity attests. But so is love. Who doesn't want to be accepted, understood, cherished, affirmed? Old Fashioned touches these deep human desires and presents realistic portrayals of people with whom you might identify, seeking – and finding – genuine fulfillment. And its precepts offer sound counsel.
Sound counsel
"When did treating women with respect become the joke?" asks Clay in the film. He values building his own character over happy hunting.
I'll second that. Certainly evaluating prospective mates is important. But often people focus more on finding the right person than on becoming the right person. A good question for singles seeking a meaningful relationship: "How can I become the kind of person that the kind of person I want to marry…would want to marry?"
Unusual behavior?
In the run-up to both films' Valentine's weekend openings, Old Fashioned promoters played off the contrast with Fifty Shades. The latter received an "R" rating for several elements including "some unusual behavior." A clever OF trailer invites moviegoers to "leave the door open as two souls take the time to discover…[not] manipulation [but] healing" in "a love story that most only dream of."
"The wheels of Old Fashioned were in motion long before the Fifty Shades book got to Hollywood," Swartzwelder explains. "We didn't create our film in response to any other specific book or film, at all … but the decision to hold-off on our release so it could open alongside Fifty Shades? Yes, that was indeed deliberate." He sees his film as remedy: "Think of a young woman you care about … which love story would you wish for her?"
As the OF tagline reads, "Love is…patient, love is…kind, love is…old fashioned." Yes. And very, very nice.
---------
Rated PG-13 (USA) "for some thematic material".
Opens February 13. www.OldFashionedMovie.com
---------
Rusty Wright is an author and lecturer who has spoken on six continents. He holds Bachelor of Science (psychology) and Master of Theology degrees from Duke and Oxford universities, respectively. www.RustyWright.com
Often, in my posts and in my conversations, I have mentioned that Jesus really only had two rules—to love God and to love others. Matthew 22:35-40 tells us that all the law and the prophets depend on these two commandments. When we think back to Old Testament Law, we often think of the Ten Commandments, but Jesus' top two are the essence of all the law handed down from God through Moses. (Deuteronomy 6:4-5, Leviticus 19:18) Therefore all the religious experts who challenged Jesus with questions would not only be aware of this, but would have memorized the scriptures that say so. Many of them would have carried these verses in phylacteries that they wore to remind them to keep their religious law.
So it was no surprise that when a religious expert stood up to test Jesus by asking "What must I do to inherit eternal life?", he actually answered his own question by quoting that scripture. (Luke 10:25-28) The expert wasn't sure he wanted to make such a large commitment, so he decided to see how narrowly he could define the term "neighbour". (Luke 10:29) In response, Jesus told him the story of The Good Samaritan, (Luke 10:30-37) probably one of the most familiar stories from the Bible. A man walking down a long, steep, narrow, winding road, with lots of places for bandits to hide, is robbed, beaten and left for dead. A priest and later a Levite, two people who would know God's laws better than most, both crossed the street as they approached the victim to avoid the possibility of becoming ceremonially unclean by touching him. They essentially condemned him to death. Finally a Samaritan came along. Samaritans were despised by the Jews, hated because of their race and because of actions taken by their ancestors generations before. If the victim had been in his right mind, he probably would not have even spoken to the Samaritan. Why should the Samaritan waste his time, and his money, to help this man out? Nevertheless, he did. He carried him to the closest inn and gave the innkeeper the equivalent of two days wages to care for the man. That would have been enough money for about a month's lodging, but it came with the promise to make up the difference the next time he came by. He would pay whatever it took for the care of this stranger.
Jesus finished the story by rewording the religious expert's question—not, "who is my neighbour?", but "which one was a neighbour?" The expert answered, "the one who showed mercy". And like the Samaritan did, Jesus tells us to go and show mercy to those in need. (Luke 10:37) Compassion has a price, and it is inconvenient. Jesus was well aware of that when He told us to love each other. We may not be able to do this in our own strength, but if our hearts are willing to love and obey God, and therefore love others, God will give us eyes to see their needs, and the strength and resources to meet them. (Philippians 4:13)
No one who knows me would tell you that I am a fashionista—someone who is on top of all the latest fashion trends—but I do try to wear clothes appropriate for the occasion. Just as I would not wear formal attire to paint my house, I would not wear my painting clothes to attend a wedding or a banquet. Your beliefs and attitudes can often be discerned by what you wear. Do you have respect for others? Do you have respect for yourself? Many of my students at the Faculty of Education would question what to wear as they prepared to start a placement in a new school. I always advised them that it would never be a problem if they were more professional or more conservative than the other people working there.
In Colossians 3, Paul advises us what to wear and what not to wear, metaphorically speaking. In Colossians 3:1, he tells us to keep seeking things above—keep working toward becoming more and more like the person that Christ wants us to be. This is not an instantaneous transformation, but a work that will be in progress as long as we are on this earth. Christ died to redeem us all from our evil human nature, but it is up to us to continually choose to live in a way that honours Him. So Paul tells us to put off such things as anger, rage, malice, slander, abusive language and lies. (Colossians 3:8,9)
Since who we display on the outside is usually a representation of who we are on the inside, Paul exhorts us to change our clothes. He wants us to clothe ourselves with a heart of mercy. (Colossians 3:12) Mercy means showing compassion when we have the power to punish. If someone has done you wrong, you have the opportunity to forgive them instead, which is another piece of the clothing that Paul suggests. (Colossians 3:13) He also recommends kindness, humility, gentleness and patience—putting others ahead of ourselves and being considerate while also treating them with respect and tolerance. We are all on this journey towards transformation together, and none of us has reached our destination yet. We need to be understanding of each other's imperfections.
Above all, Paul asks us to put on love. (Colossians 3:14) Although we can, by way of duty, accomplish all of the preceding virtues without having love, I Corinthians 13 tells us that without love, all else is meaningless. It is our love for God, and His love flowing through us, that will help us to love those around us. It is our love for God that will make us want to choose a wardrobe that will best represent Him. If you want to wear the outfit that is most appropriate for your role as a child of God, wear love.
Some people in this world (like my mom) are sweet, kind, generous and helpful. They are friendly and polite to everyone. Other people (probably best not to give examples here) are mean, rude, intrusive, confrontational or just plain selfish. It's really easy to love people in the first category, but those in the second group tend to bring out the worst in our own character. We often want to treat them the same way that they treated us. This of course, besides being contrary to God's will, really doesn't help to improve matters at all.
Romans 12:19 instructs us not to avenge ourselves, not to plot ways to get back at our abusers for what they have done to us. That is not to say that we shouldn't find appropriate ways to end the abuse if it is ongoing. The most appropriate way to deal with these hurtful situations is to trust God with the outcome. If we try to do God's job for Him, we aren't allowing Him to defend us. If we allow Him to, He will help us to get through it, and He will decide what punishment the offenders deserve. We may not necessarily see that punishment, and it may not happen in the timing we would have chosen, but we have to trust God to know what He's doing. This requires having enough faith to believe that God is in control and that He loves us and wants the best for us.
Romans 12:20 tells us what we should do instead. If our enemy is hungry we should feed him; if he is thirsty, give him something to drink. Whatever he needs we should help to provide it. If we do this, we will heap burning coals on his head. I have heard and read various explanations of what is meant by the heaping of burning coals. Most commentaries agree that this expression represents the pangs of conscience our good deeds and acts of love will create in the offender. They will have feelings of shame and remorse because we have treated them so much better than they have treated us. Others explain that people in that era needed to keep their fires burning constantly to provide warmth and a source of heat for cooking. If their fire went out they would have to get burning coals from a neighbour to restart their fire. They would carry these coals home in a container on their heads. Therefore heaping burning coals on a person's head was a great kindness. Still others say that it refers to an old Egyptian ritual in which people carried pans of burning coal on their head to show their repentance.
I don't know which of those explanations is correct, but whichever it is, it is clear that we are required to be the people that God calls us to be, and not to stoop to treating others badly even if that is the way that they have treated us. We are not to hate, even when others are hateful. Our job in this world is to love. Jesus said that the two greatest commandments were to love God and to love others. (Matthew 22:37-40, Mark 12:29-31) Love leaves no room for anger or vengeance or hatred. (I Corinthians 13:4-7) This is the way that we will represent Christ's love to others. (John 13:35) As usual, this may not be an easy thing to do, but it is the right thing.
Some of you don't like confrontation. Rather than stand up to someone and tell them that you disagree with them, or that they are overstepping their boundaries, you allow other people to have their way, and sometimes to step all over you. I know because I've been there too. There is a delicate balance here. How do you maintain reasonable boundaries, or stand up for what you believe in without becoming argumentative or stirring up unnecessary discord?
The Apostle Paul was an example of someone who stood up for what he believed and was willing to speak his mind. And he encouraged others to do the same, including through correspondence to his young friend Timothy, part of which is found in II Timothy 1. Timothy was timid and quite possibly discouraged by all the opposition that both he and Paul were facing, but if he was going to assist Paul in sharing the gospel he would need to learn to speak up with confidence. That doesn't mean that he needed to be loud and obnoxious and to shout down anyone who disagreed with him as, sadly, some today are in the habit of doing. He needed not only to set aside his spirit of fear, but also to take on the spirit of love and a sound mind—self-control. (II Timothy 1:7) We are all called to love our neighbour, (Galatians 5:14, Mark 12:31, Matthew 19:19) and to be ambassadors of Christ's love, (II Corinthians 5:19-20) even with people that we find unpleasant, or wrong.
God has a unique purpose for each of us, but all of us have the responsibility to glorify God in everything that we do, and to share His love and gift of salvation with others. There will undoubtedly be times when we will encounter people who will disagree with us, sometimes vehemently. When this happens, I suggest to you as Paul did to Timothy, (II Timothy 1:6) to rekindle the gifts given to you through the Spirit. You can do this through prayer, Bible reading and study, and by finding some mentors who are strong in their faith to encourage you. Don't be wishy-washy about what you believe in, but make sure that God's love is evident in you when you share it.
Some people like specifics. They want concrete examples of what they can and can't do. They want rules to live by, perhaps because if there is a rule, decision-making is easier. Sometimes they create the rules to make future decisions easier. Jesus didn't have too many rules, but the religious leaders of His time sure did. The religious leaders were still enforcing laws that had been given to the people through Moses, what we now refer to as Old Testament laws, and many others that they had added to the list themselves. I'm sure many of them believed they were doing the right thing, but when Jesus came He created a new covenant. Yes, Jesus would still support following the principles of the ten commandments, but He clearly stated that nothing that goes into your body makes a person unclean, (Mark 7:18) thus nullifying previous food laws. Nevertheless, rules about food remained a big issue.
The Apostle Paul continued trying to enlighten people on the subject. In I Timothy 4:4 he declared that all of God's creation was good; any food could be eaten, but Paul did stipulate that we should be thankful for it. In Romans 14:13-21, Paul again said that no food was unclean, but he was dealing with a larger issue here. Keep in mind that as followers of Jesus, former Jews and Gentiles were coming together in the same belief for the first time. But each group had their own baggage—all the rules that they were used to living by. Although Paul knew that he and his fellow believers had the freedom to eat whatever they wished, he encouraged them to give up that freedom, at least in certain circumstances, so that no one would create a stumbling block for a fellow believer. He wanted the more important issues of righteousness, peace and joy to be attended to. No meal is worth the cost of lost community. Think of it this way: If you were invited for dinner to the home of a vegetarian friend, would you offend that friend by taking your own meat to their home just because you usually ate meat with your meals? If you had friends that you knew to be recovering alcoholics, would you serve wine with your meal when you invited them as guests? I hope that you would be willing to give up what you would normally do for the good of your friends. That's what Paul was asking people to do in Romans, but there was even more at stake, because these people were just learning about the ways of Jesus, and he didn't want their beliefs to be harmed or confused over the issue of food.
In this passage, Paul is speaking to Christians about their relationship with Christians. But I think this principle could also be applied to our relationship with non-believers. I get irritated when I see examples of Christians criticizing non-believers or telling them what to do, expecting the non-believers to do what the Christian believes is right. Obviously, the one being criticized does not have the same belief system, and only sees the Christian as hateful and judgemental and sometimes, sadly, violent. What a poor testimony. We are called to love. Jesus said that there were no more important commandments than to love God and to love others. (Matthew 22:36-40) If non-believers see the love of Christ shining through us, they will be so much more interested in what we have to say than if we try to cram it down their throats. I think Paul would agree.